Expedia Group is launching One Key, an ambitious new loyalty program that it says will eventually be utilized across all of its brands. The program's implementation will start in mid-2023 with Hotels.com, Expedia, and Vrbo as its initial brands, with plans to expand to other Expedia brands in the future.
There are ways to see this as a devaluation (especially if you were loyal to Hotels.com) but there are also some positives that could outweigh them. Let's dig into the details.
One Key To Initially Cover Hotels.com, Expedia, and VRBO
As One Key makes its debut, Hotels.com, Expedia, and Vrbo will be the first brands to participate in the new rewards program.
As One Key makes its debut, it will initially cover three major Expedia brands: Hotels.com, Expedia, and Vrbo. This means travelers will be able to earn and redeem OneKeyCash (the program's rewards currency) across these three brands initially allowing Expedia to offer what it terms a more seamless experience.
Other Expedia brands like Orbitz, Travelocity, and CheapTickets are not included in the initial rollout but Expedia plans to roll the program out to them over time until it covers all 21 of the brands under the Expedia umbrella.
How It Works: Earning and Redeeming OneKeyCash
Expedia says One Key will simplify the rewards process by allowing travelers to earn and redeem OneKeyCash across participating Expedia brands.
The new program offers 2% back on all hotels, vacation rentals, activities, packages, car rentals, and cruises. Members will also earn 0.2% on all flights in addition to any airline loyalty program earnings.
In other words, if you spend $1,000 on a hotel on a participating platform, you'll earn $20 in OneKeyCash. If you spend $1,000 on a flight you'll earn only $2.
There are also elite bonuses, but they'll only apply at "eligible VIP Access properties." A fair number of hotels currently participate in Expedia's "VIP" programs but it's unclear how much utility there will be here.
50% for silver members: 3%
100% for gold members: 4%
200% for platinum members: 8%
The new program offers some additional flexibility compared to the previous Hotels.com rewards program, where travelers needed to accumulate 10 stamps to receive a free night. Instead, One Key will offer instant discounts based on your OneKeyCash balance. Expedia also claims that it will offer tier progression, unlocking greater travel perks as users advance in status.
That said, the program's introduction so far is mostly a mixed bag. Let's look at a pro and a con…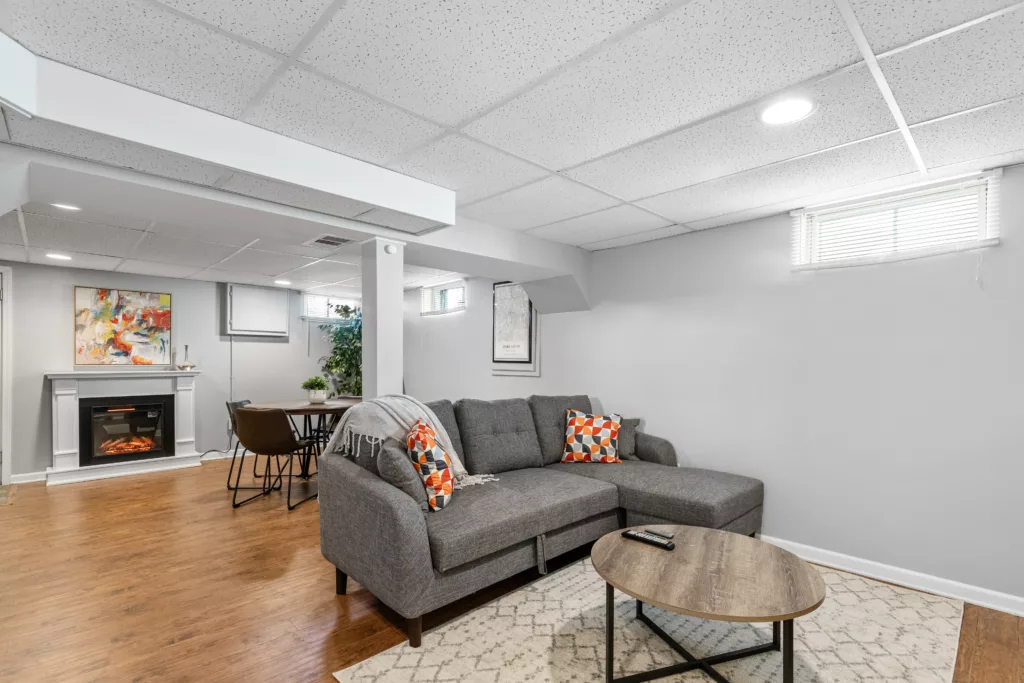 One Key Pro: Vrbo Now Has A Loyalty Program
One of the most significant advantages of One Key is the inclusion of Vrbo in the rewards program. For the first time, Vrbo users can earn rewards points, giving the platform a competitive edge over Airbnb, which currently lacks a similar program.
This could persuade travelers who are undecided between booking with Vrbo and Airbnb, as the opportunity to earn rewards points could be a deciding factor. Airbnb does not currently offer a loyalty program although customers can also earn airline miles for bookings on Airbnb.
One Key Con: Hotels.com Rewards Devaluation
The transition to One Key will disappoint customers who utilize Hotels.com Rewards as it's a pretty significant devaluation of their current rewards program.
With a base of only 2% back on purchases, that's significantly lower than the current Hotels.com Rewards scheme. In the current scheme, customers get essentially 10% back on purchases by accumulating 10 "stamps" (or nights) to earn a free night of the average value of the last 10 nights. For anyone who maximizes the current program but does not have elite status, the new program's structure means that they will receive 80% fewer rewards compared to the previous system. Pretty brutal.
The previous scheme made Hotels.com a good option for casual travelers who did not want to commit loyalty to a specific chain. For travelers in this category, One Key will probably not the best value going forward.
One Key vs. Hotel Loyalty Programs
You might be wondering why anyone would choose to participate in an OTA's loyalty program instead of booking directly with a hotel and attaining status with the chain.
The main benefit that Online Travel Agencies (OTAs) like Expedia's brands and others offer travelers is the flexibility and the ability to book across multiple brands. This can be an attractive option for those who do not have a specific preference for a particular hotel chain or who want to explore various accommodations. I personally don't prioritize OTAs or status in these schemes since they don't always offer the most rewarding experiences compared to hotel brand loyalty programs. I get far more value from World of Hyatt.
Hotel loyalty programs, such as Hilton Honors, Marriott Bonvoy, IHG One Rewards, or World of Hyatt, tend to offer better value and additional benefits for their loyal customers. For example, complimentary breakfast is a benefit to elite members of Marriott Bonvoy, World of Hyatt, and IHG One Rewards. Hilton Honors elites get to choose a Hilton Honors MyWay Benefit that could include breakfast. Other common elite benefits include upgrades, late checkouts, and, of course, earning points to redeem for free nights.
For travelers who stay with any frequency at a specific hotel chain, participating in a hotel loyalty program can significantly enhance their overall experience and provide substantial savings. That probably outweighs an OTA's program benefits.
However, if you're staying at a hotel that is not a part of one of the major brands, an OTA's loyalty program might come in handy.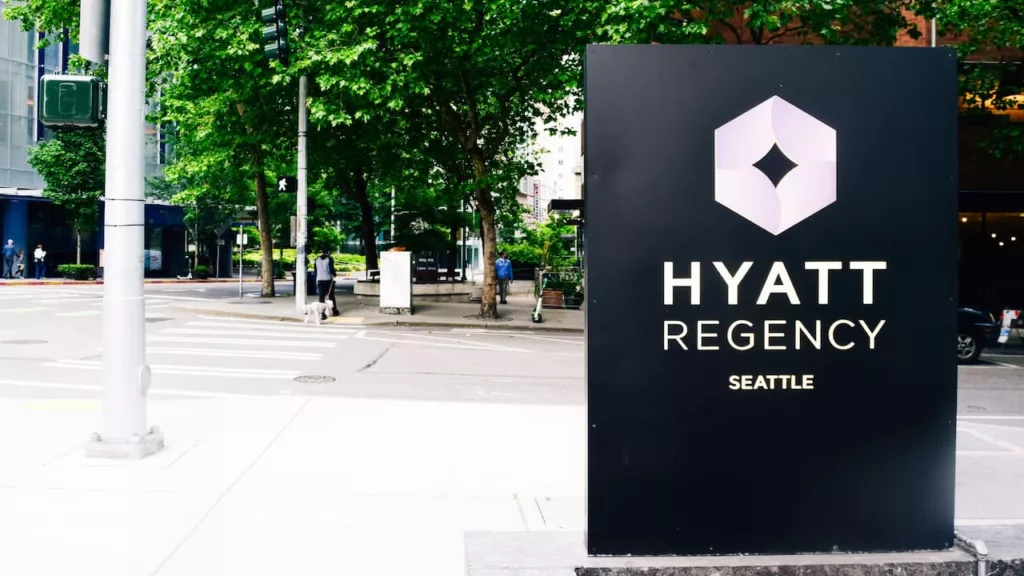 Stacking with Rakuten for Greater Savings
While you cannot stack booking with an OTA and participating in its loyalty program with elite benefits and point earning from a hotel chain's program, there is another way you can double dip.
One advantage of booking with Expedia brands participating in One Key is the ability to stack rewards with Rakuten cashback. By combining Rakuten cashback with OneKeyCash, travelers can maximize their savings and enjoy Amex Membership Rewards as cashback for their travel purchases. These cashback percentages can range from 1 MR to highs of 10 MR per dollar spent. That could definitely be a lucrative way of double-dipping, especially if you have an upcoming stay at a non-chain hotel.
While Expedia powers AARP's travel center, it's unclear if this will eventually become part of One Key and allow the ability to earn OneKeyCash.
Bottom Line
As the Expedia Group prepares to launch One Key in mid-2023, it remains to be seen whether the program will be a success or a disappointment. While some Hotels.com power users may be disappointed with the changes, the potential benefits of One Key, including increased flexibility and the inclusion of Vrbo, could make it an attractive option for travelers who value choice and variety in their travel experiences.
Ultimately, the decision to participate in One Key or a hotel brand loyalty program depends on your personal travel habits and priorities. If you value flexibility and frequently book across multiple brands, you may find the One Key program appealing. Most travelers who frequently stay with specific hotel chains will derive greater value from hotel loyalty programs.