A viral video shows two American tourists getting more than they bargained for on their recent holiday to Cancun when they were accosted by gun-carrying cartel members.
Dashcam Footage Shows Gun-Carrying Cartel Members Harassing Americans in Cancun
The dashcam footage which has been viewed over 5 million times on Twitter shows them driving towards Cancun when they are stopped by a speeding car of cartel members with guns.
The cartel members stop them and demand to know their destination and names before letting the panicked Americans go.
According to an English closed caption version of the video, originally from 2020 which has newly gone viral, apparently, the cartel members remark that they "lost the kids" implying that the unlucky Americans were caught up in a misunderstanding and the violent cartel members were searching for someone else.
Cancun's Growing Cartel Violence Problem
Cancun was once known only for its idyllic setting of white sandy beaches but it's now been ensnared by a web of cartel violence. The problem extends all the way down to Tulum, once a quiet beach town but now a trendy hotspot since its recent pandemic popularity with young New Yorkers.
Although these tourism spots have historically been spared from direct violence, that's increasingly changing.
Historically tourists, sunning on the beaches and sipping cocktails at sunset, could be oblivious to the struggle of Mexican authorities to contain the escalating cartel violence. The illusion of peace, maintained meticulously for the sake of the tourism industry, is becoming increasingly challenging for Mexican authorities to maintain.
In 2021, Mexican authorities began sending armed National Guard soldiers to Cancun beaches to protect tourists from cartels but Vice still reported in 2022 that cartel violence is getting "out of control" in the area. With the notorious corruption of Mexican authorities, even in Tulum, their presence might be less than reassuring for visitors.
Meanwhile, while cartels may not have targeted a commercial passenger aircraft like they did in Jalisco in Cancun quite yet, the U.S. State Department has issued an advisory urging Americans to reconsider travel and exercise "increased caution" should they visit the area:
Criminal activity and violence may occur in any location, at any time, including in popular tourist destinations. Travelers should maintain a high level of situational awareness, avoid areas where illicit activities occur, and promptly depart from potentially dangerous situations. U.S. citizens and LPRs have been victims of kidnapping.

While not directed at tourists, shootings between rival gangs have injured innocent bystanders. Additionally, U.S. citizens have been the victims of both non-violent and violent crimes in tourist and non-tourist areas.

There are no restrictions on travel for U.S. government employees in Quintana Roo state, which include tourist areas in: Cancun, Cozumel, Isla Mujeres, Playa del Carmen, Tulum, and the Riviera Maya. However, personnel are advised to exercise increased situational awareness after dark in downtown areas of Cancun, Tulum, and Playa del Carmen, and to remain in well-lit pedestrian streets and tourist zones.

U.S. Department of State Travel Advisory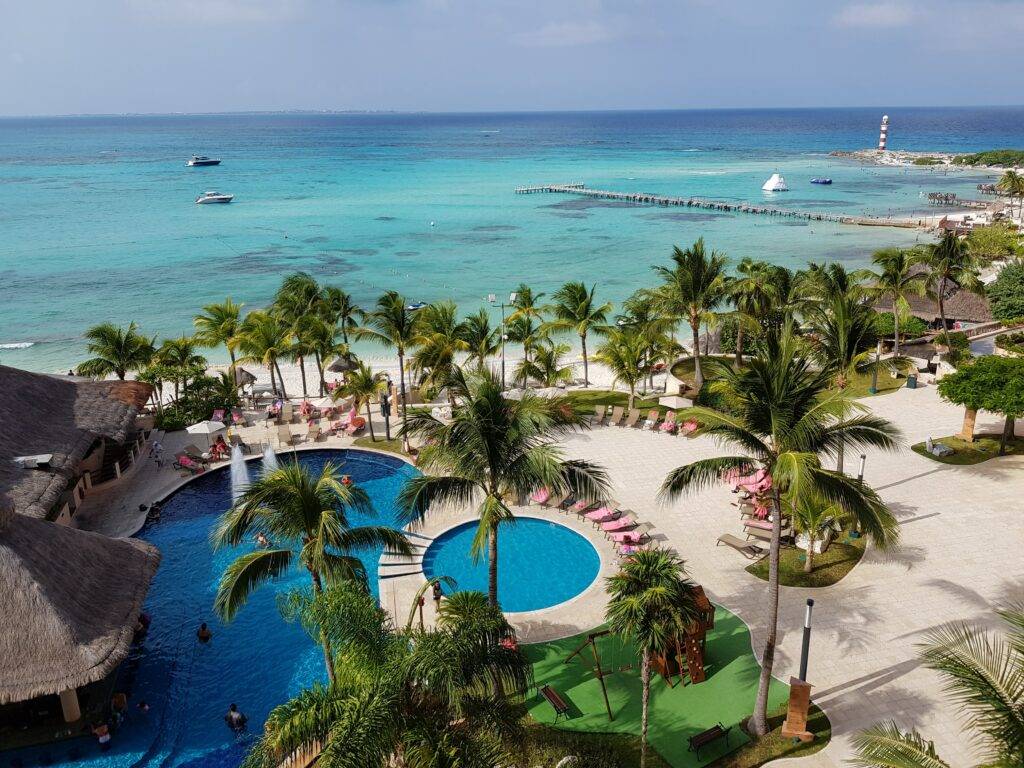 Bottom Line
Despite the unassuming tranquility presented to visitors, the reality in Cancun and Tulum (along with the rest of Quintana Roo) is sobering. The latest viral video showing cartel members stopping and threatening American tourists is just the latest reminder that cartel violence is clearly spiraling out of control in this popular destination. With Mexican authorities failing to control this escalating threat, visitors to Cancun and Tulum's beautiful beaches do so at their own risk.