JetBlue is set to expand its transatlantic offering once again, announcing that it will launch new flights to Amsterdam Schiphol from its New York hub with Boston to follow shortly. This comes after a recent ruling against the Dutch government's proposed cap on new operators at the airport.
JetBlue, long known as a boutique domestic operator, launches the service following its successful launch of service to London's Heathrow and Gatwick airports in 2021 and its announcement of a planned expansion to Paris in June 2023.
JetBlue To Launch Flights to Amsterdam
JetBlue has officially announced that it will begin flights from New York's John F. Kennedy International Airport (JFK) to Amsterdam Airport Schiphol (AMS), followed by service from Boston Logan Airport (BOS). For now, there's no actual start date for the flights and no flight times so, naturally, the flights aren't bookable quite yet.
JetBlue is quite confident in its new route saying that it will bring much-needed competition to the transatlantic market which it says is dominated by expensive fares and mediocre service from legacy carriers. That's interesting since it wasn't long ago it accused Dutch authorities of giving it "commercially questionable" slots.
Here's what JetBlue CEO Robin Hayes has to say now:
"This route is long overdue for some competition. For too long the U.S. legacy carriers, backed by their joint ventures with other global airlines that enjoy immunity from antitrust laws, have locked customers in with very expensive fares and mediocre service. Just like we're doing in London and Paris, we will bring fares down and improve the experience for customers flying between the U.S. and Amsterdam.

Our formula of combining a customer-centric experience and everyday low fares isn't something you find in Europe. We're confident that customers, Amsterdam airport officials, and the Dutch government will be delighted by JetBlue when they see first-hand the positive impact we can make and we look forward to working together with Dutch officials to ensure long-term success in the market."
JetBlue will operate the flights daily on its modern Airbus A321 Long Range (LR) aircraft, featuring 24 Mint business class seats and 114 economy class seats. The A321LR's long range allows JetBlue to effectively compete in the transatlantic market.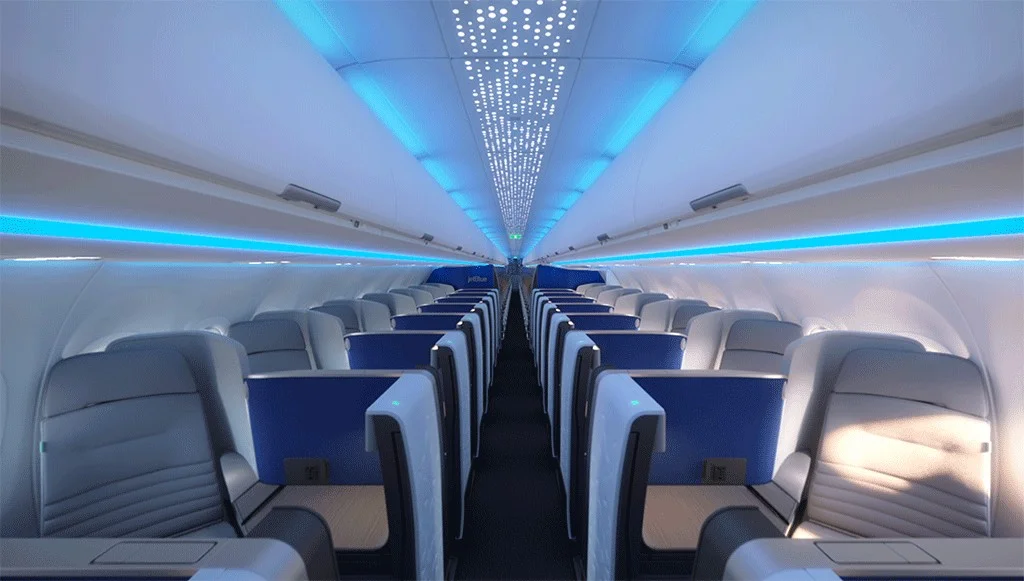 Competitive for New JetBlue Flights to Amsterdam
On both routes, JetBlue will face only one competitor: the SkyTeam joint venture that's immunized from antitrust scrutiny that currently has a stranglehold on the US-Netherlands market. Delta and KLM currently have a monopoly on both routes serving the New York to Amsterdam market with 5 daily flights and Boston to Amsterdam with up to 3 daily flights.
United also serves Amsterdam from its Newark Airport (EWR) hub.
With only 138 seats, adding one additional seat isn't a ton of capacity as it goes up against Delta and KLM's dominance in the market. JetBlue's transatlantic schedule is not part of its Northeast Alliance with American Airlines.
JetBlue will very much be a David going up against a Goliath as it launches the flights. But JetBlue does offer some level of differentiation despite being a much smaller player than its competitors with attractive fares and better onboard passenger experience with rave reviews for its Mint business class. JetBlue is a pioneer in offering free WiFi to all passengers.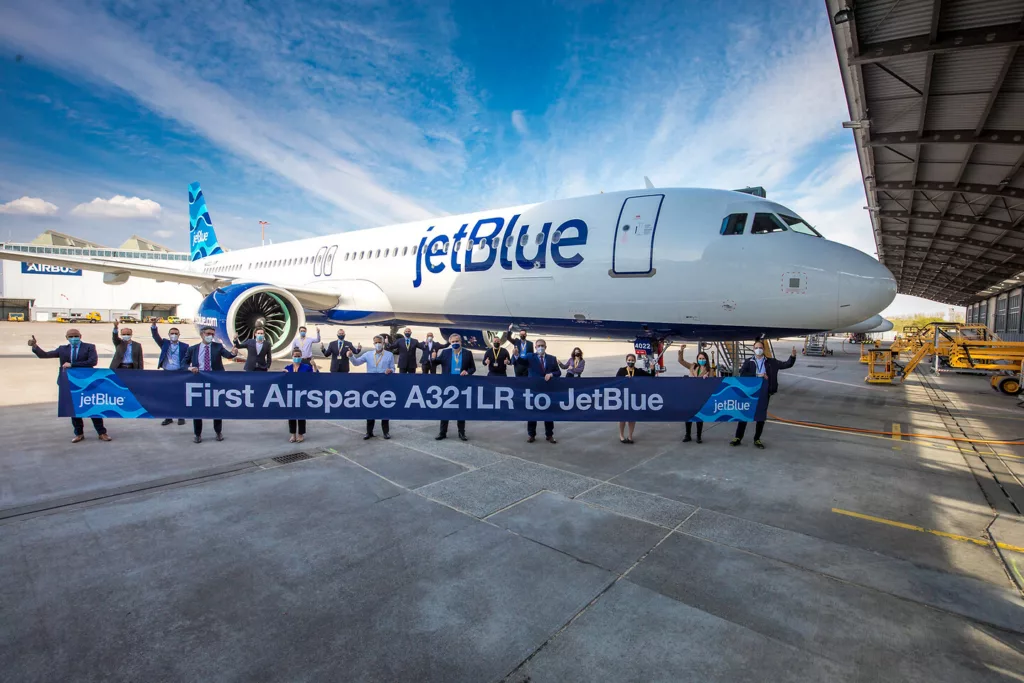 Bottom Line
JetBlue plans to expand its transatlantic network by launching new flights to Amsterdam Schiphol from New York, followed by Boston. This expansion comes after the airline's successful launch of London services and a planned Paris expansion. JetBlue says it will challenge legacy carriers with competitive fares and superior service, including its highly praised Mint business class and free WiFi for all passengers, bringing down fares on the route.