Japan Airlines (JAL) is modernizing its fleet with the addition of 13 Airbus A350-1000 aircraft, which will become the airline's flagship. For frequent flyers, the exciting news is JAL's promise to introduce an "unprecedented" new passenger experience on these planes. Here's what we know so far…
JAL Chooses Airbus A350-1000 to Refresh Longhaul Fleet
Japan Airlines is introducing the Airbus A350-1000 as its new flagship longhaul aircaft with the first A350-1000 expected to enter service in the winter season which starts October 2023.
It's the first of 13 Airbus A350s on order by Japan's flag carrier. The fleet is a critical part of JAL's fleet renewal plan, which aims to reduce carbon emissions and fuel consumption while reducing operating and maintenance costs.
JAL's fleet renewal plan calls for the delivery of two A350-1000s in 2023, nine units by 2025, and the final four by 2028. The new aircraft will become the airline's new longhaul flagship, providing a 1:1 replacement for its current fleet of 13 Boeing 777-300ERs by 2028.
The A350-1000s will be equipped with Rolls-Royce Trent XWB-97 engines.
Of course these are not the first Airbus A350s to enter JAL's fleet. Japan Airlines also has 16 A350-900s in its fleet with two more to be delivered, but they're specially configured, high-density flights exclusively used for short domestic flights in Japan.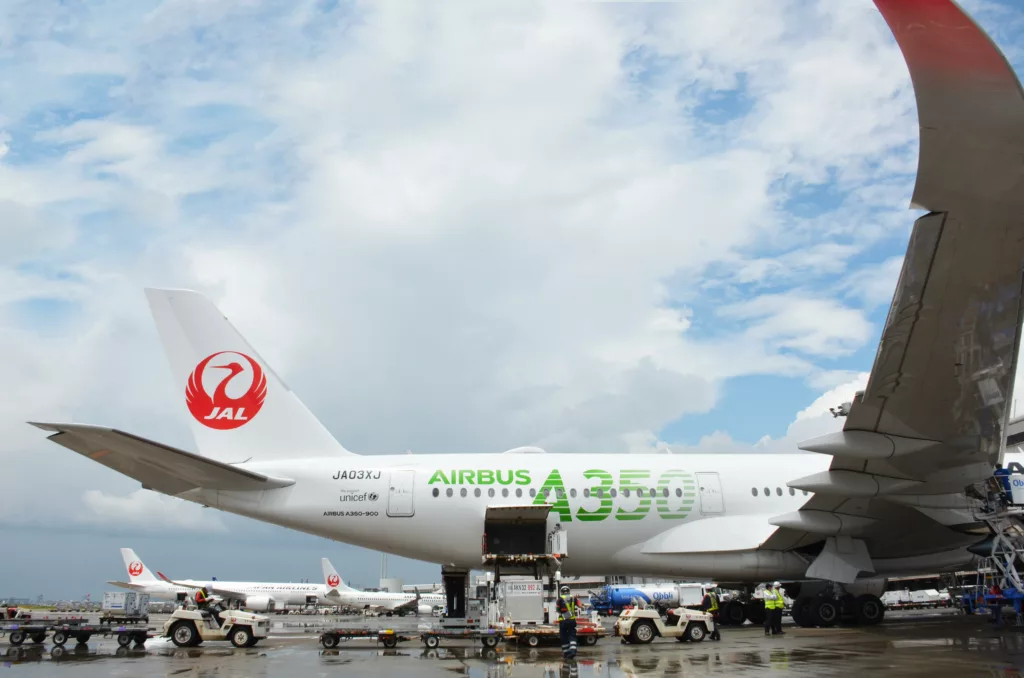 New Cabins for Japan Airlines A350-1000 Fleet
JAL is promising an "unprecedented" passenger experience with the introduction of the A350-1000.
The airline has been working on developing new cabin specifications for international flights, with a focus on enhancing the in-flight experience for its customers. While the details of the new cabins are yet to be announced, it's expected that the airline will raise the bar in terms of comfort, space, and in-flight entertainment.
Passengers can expect JAL to offer innovative amenities and the latest in-flight technology.
The airline's current first-class cabin features open suites in a 1-2-1 configuration. Business class consists of lie flat seats including some aircraft configured with the Apex Suites.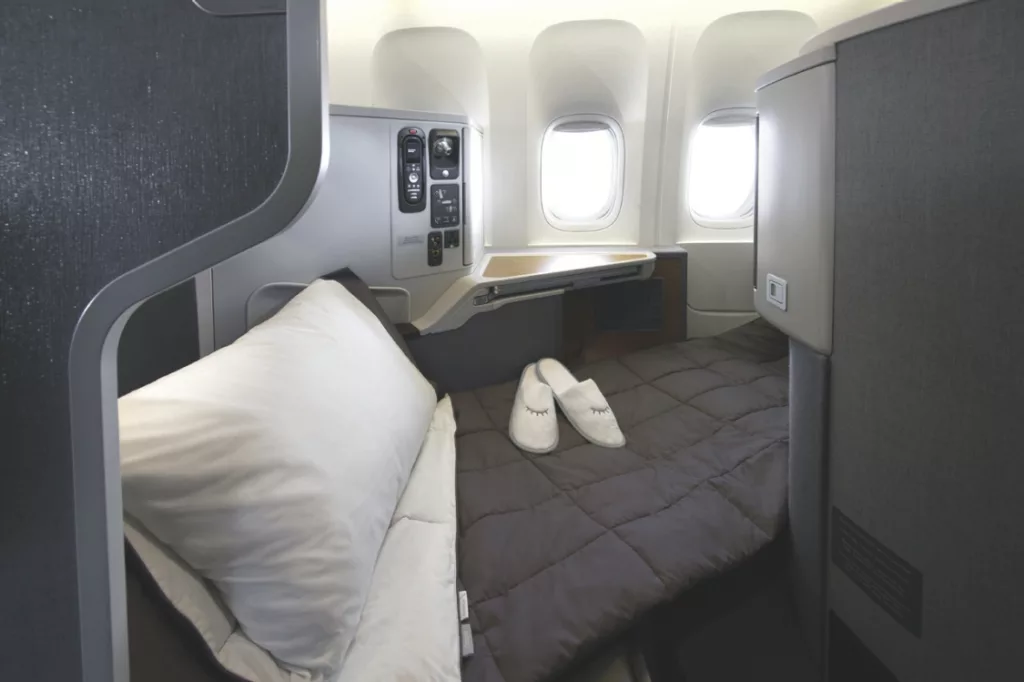 The airline has a reputation for providing a high-quality travel experience in every cabin. We can expect the carrier will do everything it can to take the new cabins on the A350-1000s to the next level. Whether it's through additional legroom, larger screens, or a more sophisticated dining experience, JAL offers a truly unparalleled travel experience.
With rival Star Alliance airline, All Nippon Airways (ANA), recently upgrading its long-haul cabins, all eyes in Japan will be on the flag carrier to deliver an exceptional product.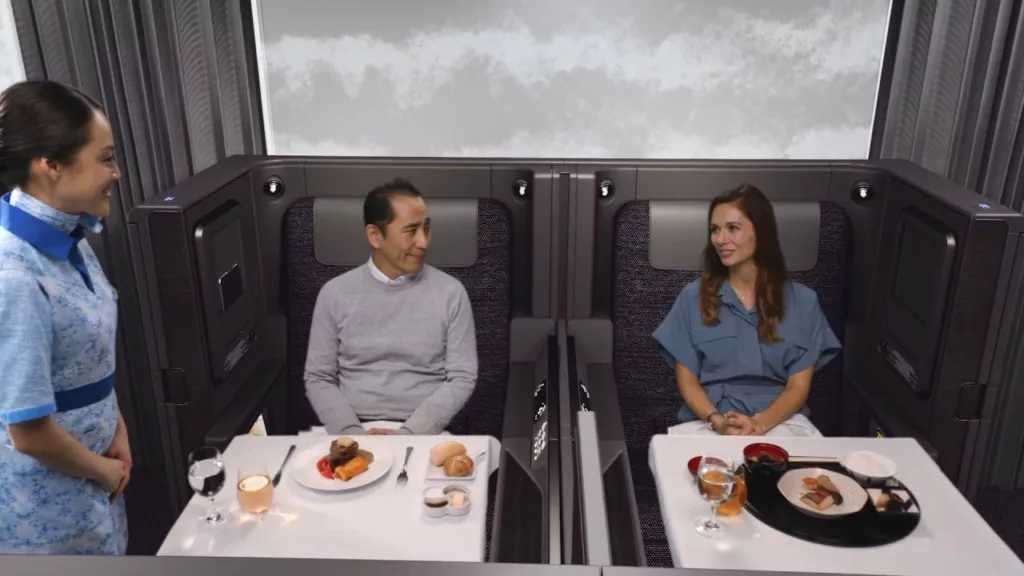 JAL 1st A350-1000 Route: Tokyo Haneda to New York JFK
The first A350-1000 route for Japan Airlines will be between Tokyo's Haneda Airport (HND) and New York's JFK Airport. The airline plans to operate the new aircraft on key international routes such as London-Heathrow (LHR) and New York (JFK).
The airline is investing in the premium passenger experience by opening a new international flight Sakura Lounge at Haneda Airport. That will almost double the lounge seat capacity in the lounge.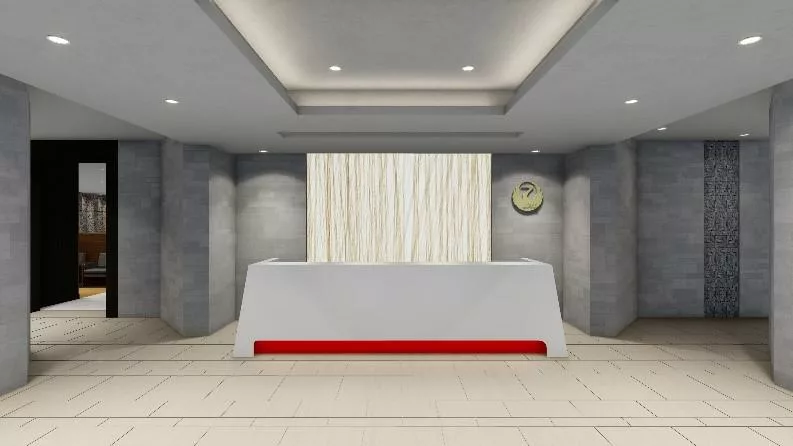 Japan Airlines is also investing in the premium experience in New York City. As previously reported, JAL is moving to Terminal 8 in New York Kennedy (JFK) in May 2023 to have its operations as its Pacific Joint Business partner American Airlines.
The move will allow JAL and American Airlines to coordinate closer together and offer smoother connections for passengers. The new terminal will feature 130k sq ft of new and refurbished customer spaces. There's also the chance that JAL will open its own lounge in Terminal 8 which would certainly be a great way to ensure a consistent premium experience on this key route.
Bottom line
Japan Airlines (JAL) is adding 13 Airbus A350-1000 aircraft to its fleet, as the next phase of its fleet renewal plan. JAL is promising an "unprecedented" passenger experience with the introduction of new cabin specifications, innovative amenities, and the latest in-flight technology on these planes. The first A350-1000 is expected to enter service in October 2023 and will be operated on key international routes such as Tokyo-Haneda to New York JFK.