Nestled in the picturesque Baltic region of Northern Europe, my homeland of Latvia offers a captivating blend of rich history, stunning landscapes, and vibrant culture. This gem of a country is a treasure trove of architectural wonders, sprawling forests, and a lively, modern urban scene — not that I'm biased. 😉
As a native of Riga who spent several years studying in Amsterdam, I've come to appreciate the unique beauty and charm of my home country. In this comprehensive guide to visiting Latvia, I'll share my insights into Latvia's must-see destinations and its unique culture while providing practical tips for making the most of your time in our little piece of Northern Europe.
How to find Latvia on the map
Latvia is a small yet charming country situated in Northern Europe. It is commonly associated with the Baltic states and holds a strategic location in the region. To be more precise, Latvia lies on the eastern shores of the Baltic Sea, nestled between Estonia to the north and Lithuania to the south. It shares its eastern borders with Russia and Belarus, while the Baltic Sea stretches along its western coast.
Though some might assume Latvia is part of Eastern Europe due to its historical occupation by the Soviet Union and border with Russia, our geographical location and cultural ties place us more firmly within the Northern European region.
The Baltics and Nordic countries share strong ties including through the political Nordic-Baltic Eight (NB8) grouping of Denmark, Estonia, Finland, Iceland, Latvia, Lithuania, Norway, and Sweden. Latvia's position at the crossroads of various historical and cultural influences has shaped its unique identity, creating a fascinating blend of traditions, languages, and architectural styles.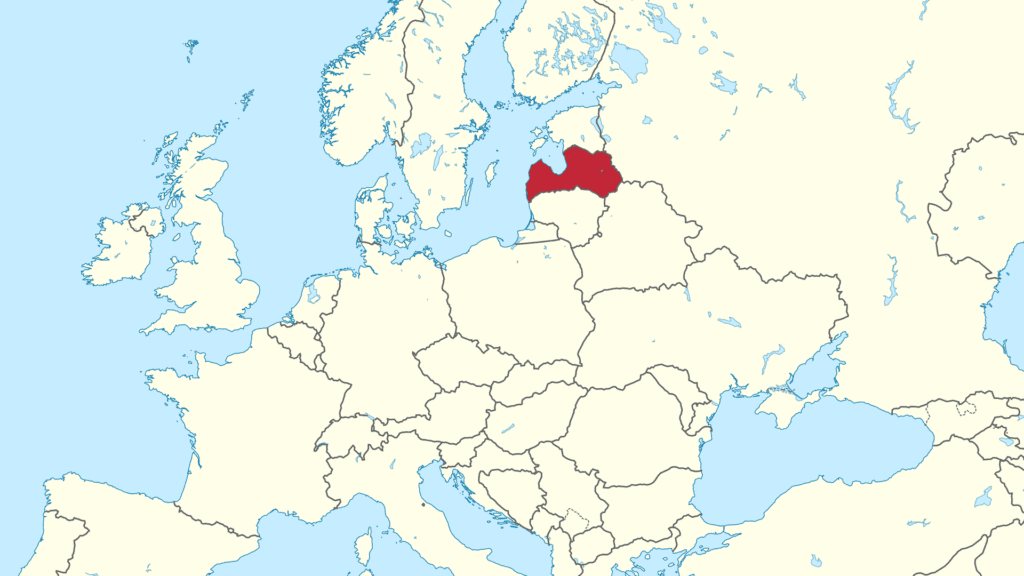 Latvia and the Schengen Zone
Latvia is a member of the Schengen Zone, which means that visitors from other Schengen countries can travel to Latvia without the need for a visa.
For non-Schengen citizens, there are visa waiver agreements with a large number of countries including the United States, the United Kingdom, Canada, Japan, South Korea, and others that allow entry to the Schengen for up to 90 days without applying for a visa. For others, a short-stay visa may be required for stays of up to 90 days within a 180-day period. Long-term stays may require a different type of visa or residence permit, depending on your purpose for visiting Latvia. If you're not sure whether you need a visa or not, you can look up what visas you need using Sherpa here.
Being a part of the Schengen Zone offers significant advantages for travelers, as it allows for seamless travel between the participating countries, without the need for passport checks at internal borders. This makes exploring Latvia and its neighbors a breeze. You can easily explore Latvia and other Northern European countries in one trip without worrying about needing additional visas.
Latvia's currency
Latvia's currency is the Euro (€). Latvia entered the Eurozone and adopted the Euro in 2014. Prior to 2014, Latvia's national currency was the Latvian lats (LVL). The switch to the Euro was a significant milestone for Latvia, as it marked the country's integration into the European Union's economic and monetary system.
Euros can easily be exchanged at banks, exchange bureaus, or ATMs, which are widely available throughout the country. It's generally not a good idea to bring cash to exchange when traveling. You're much better off withdrawing funds using an ATM card that does not charge you fees and reimburses fees charged by the ATM machine owner. Major credit cards are widely accepted in Latvia. It's always a good idea to carry some cash for smaller transactions, especially in more rural areas or smaller establishments.
Must-see Destinations in Latvia
By exploring Latvia's must-see destinations, you'll discover a country filled with natural beauty, rich history, and vibrant culture. From the bustling city of Riga to the serene national parks and charming coastal towns, Latvia offers a diverse range of experiences that cater to all types of interests. Whether you're a history buff, a nature lover, or a fan of architecture, Latvia's popular cities and attractions, as well as its UNESCO World Heritage sites and natural wonders, are sure to captivate you.
But take the time to venture beyond Riga and the well-trodden tourist paths to explore Latvia's lesser-known gems. Many picturesque coastal villages, ancient hill forts, and countless manors and castles dot the country. No matter where your journey takes you, Latvia's unique blend of history, culture, and natural beauty is sure to leave a lasting impression.
1. Riga
The bustling capital of Riga is a must-visit destination in Latvia, offering a diverse range of experiences for all types of travelers. As a UNESCO World Heritage site, Riga is known for its stunning Art Nouveau architecture and a charming Old Town filled with historic churches, narrow cobblestone streets, and lively squares.
The city offers a vibrant mix of cultural events, world-class dining, and exciting nightlife, making it a perfect destination for those seeking urban adventures. Don't forget to explore Riga's best Instagram spots to capture your memories in this picturesque city and check out our guide to coffee shops in Riga if you need a pick-me-up.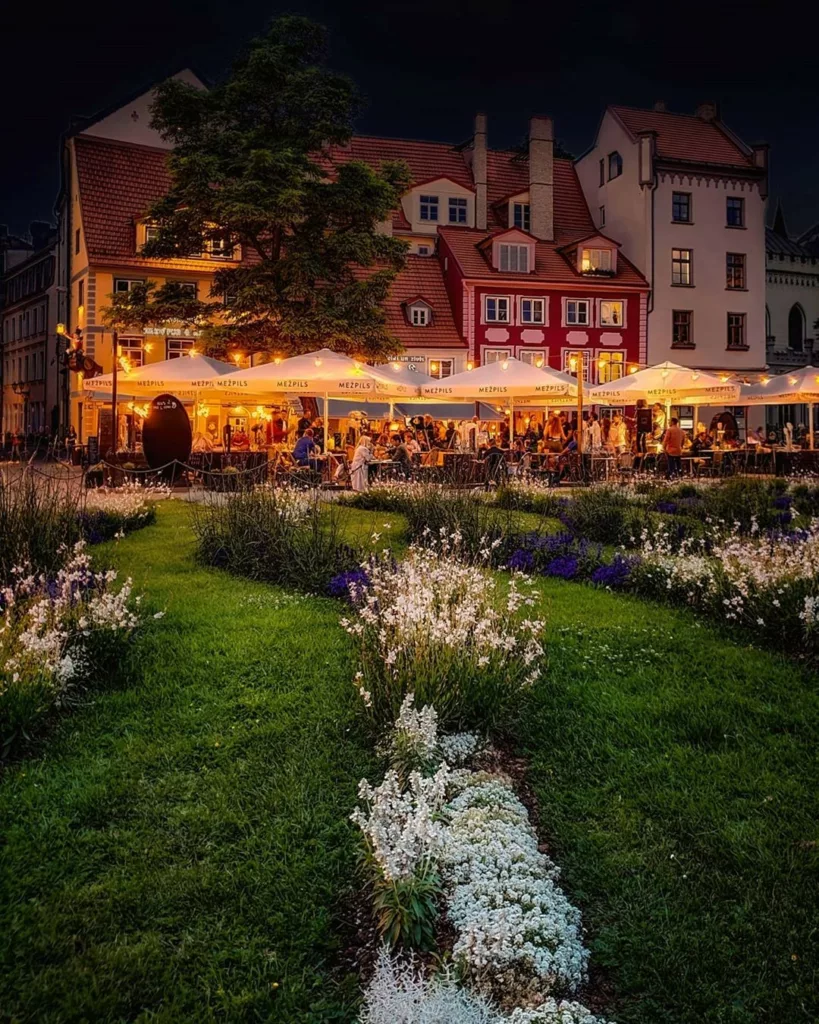 2. Jurmala
Located along the coast of the Gulf of Riga, Jurmala is Latvia's premier seaside resort town, known for its stunning beaches in the summer, therapeutic mineral waters, and lush pine forests. With a charming mix of historic wooden villas and modern architecture, Jurmala is a relaxing getaway just a short drive from Riga.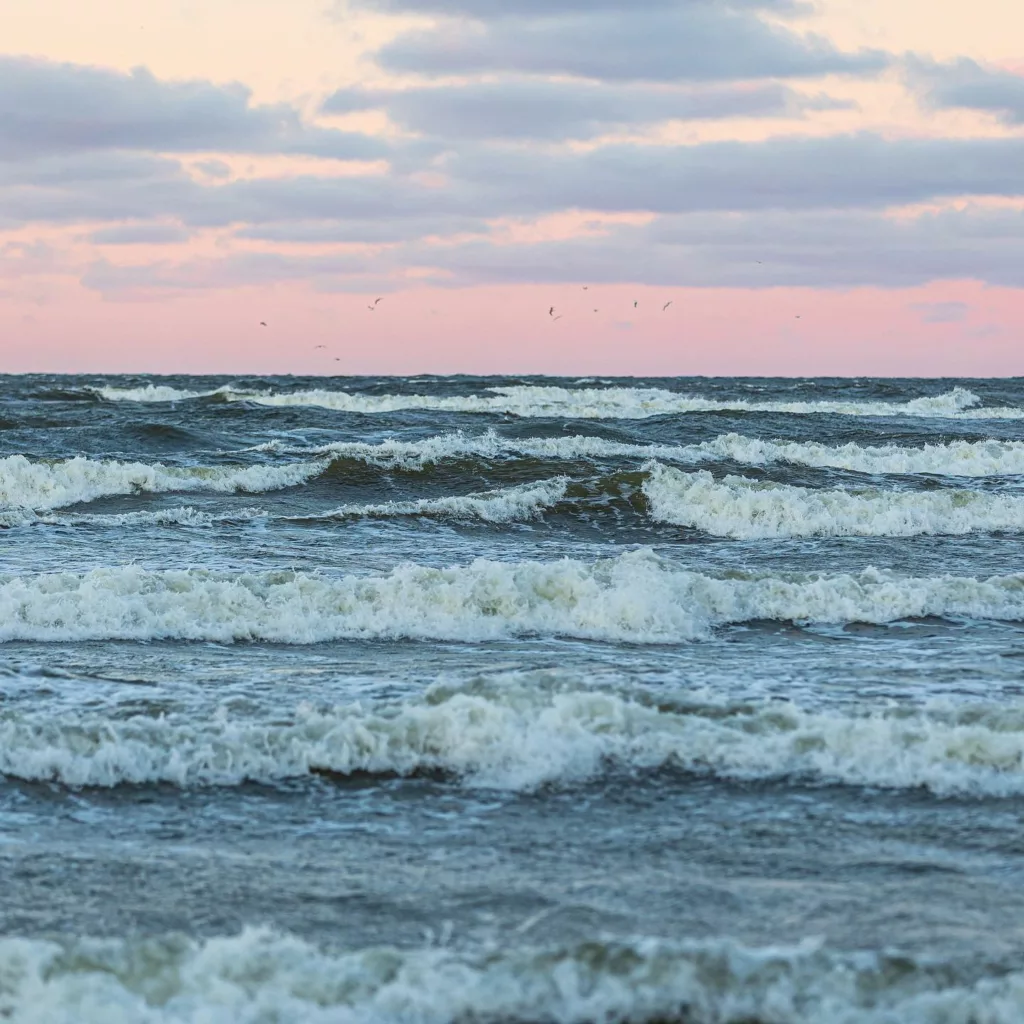 3. Kemeri National Park
Kemeri National Park, located near Jurmala, is known for its unique wetlands, including vast swamps, mineral springs, and peat bogs. The park is home to an array of wildlife, including rare bird species, making it a popular destination for birdwatching. Don't miss the park's Great Kemeri Bog Boardwalk, which offers an accessible and picturesque way to explore the park's unique landscapes.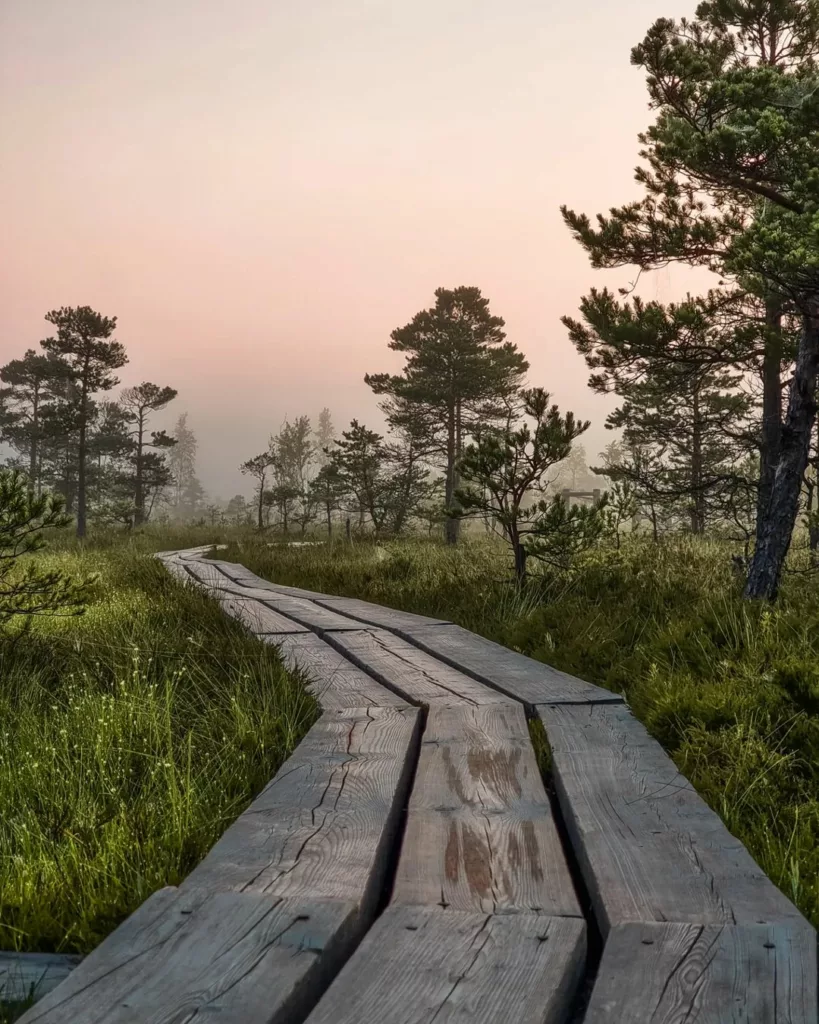 4. Gauja National Park
Gauja National Park, the largest and oldest of Latvia's national parks, offers a stunning array of natural and cultural attractions. The park is home to picturesque river valleys, dense forests, and a diverse array of flora and fauna. Visitors can explore the park's many hiking trails, enjoy canoeing or rafting on the Gauja River, or visit the historic castles and manors scattered throughout the park.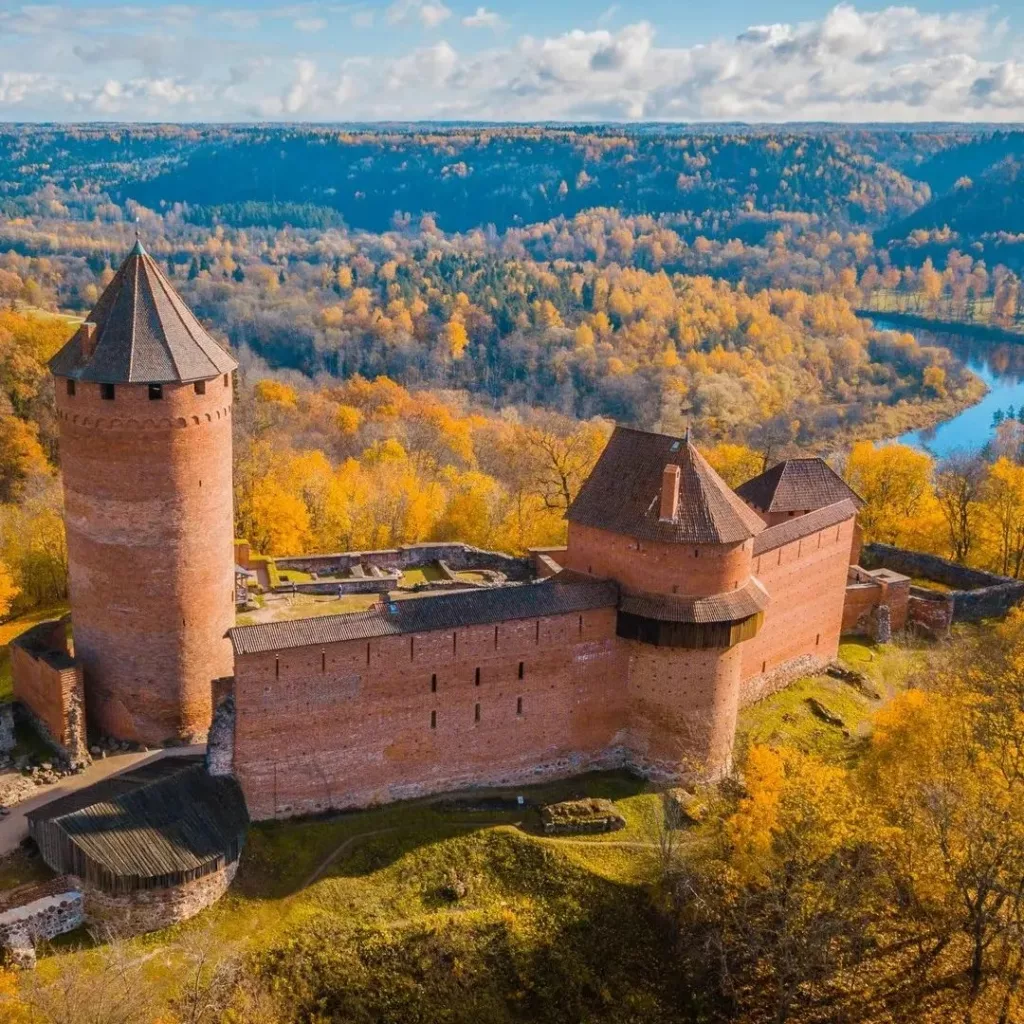 5. Cesis
Nestled in the heart of Gauja National Park, the historic town of Cesis boasts a beautifully preserved medieval castle, picturesque parks, and charming cobblestone streets. The town is also a gateway to outdoor adventures in the surrounding Gauja Valley, including hiking, canoeing, and birdwatching.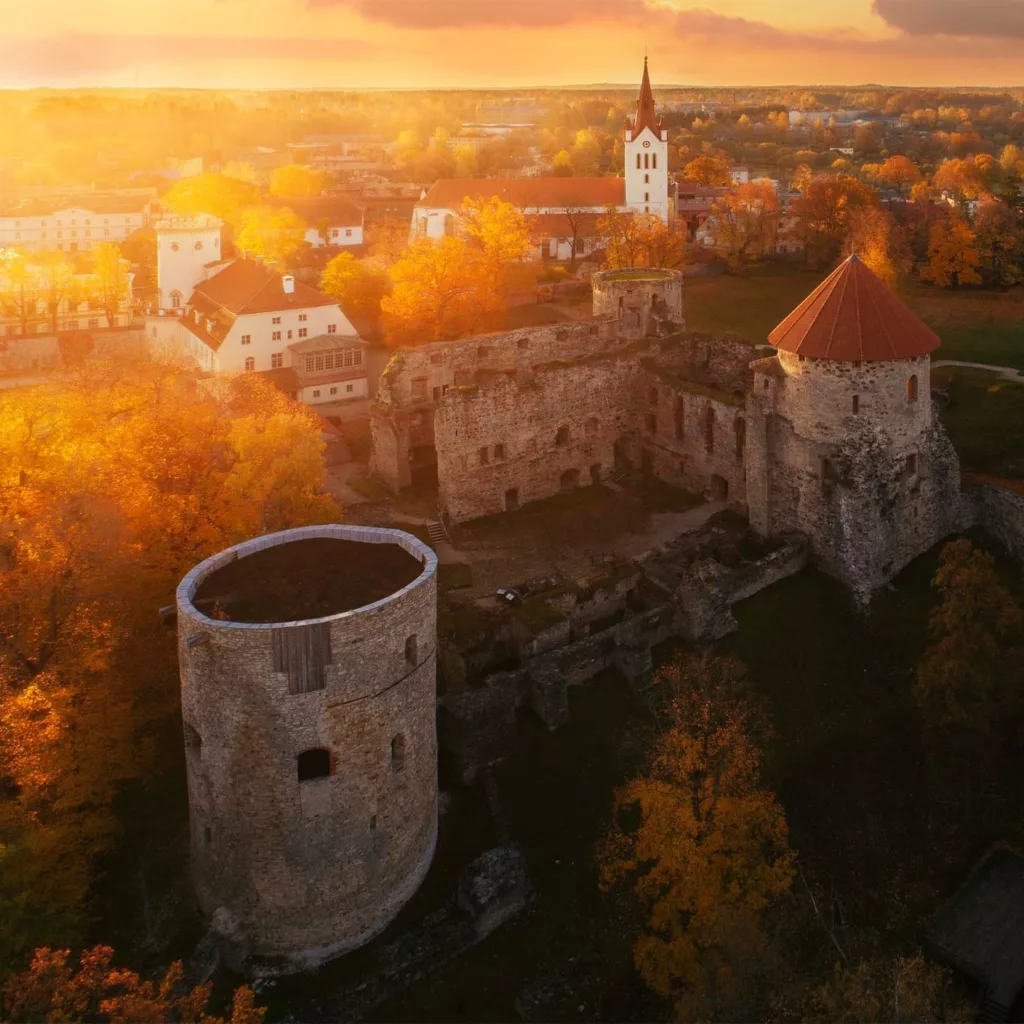 6. Liepaja
Liepaja, often referred to as the "city of wind," is known for its vibrant music scene, striking architecture, and sandy beaches. Visit the unique Karosta district, a former Soviet military base turned into a cultural and artistic hub, and explore the city's many art galleries, museums, and live music venues.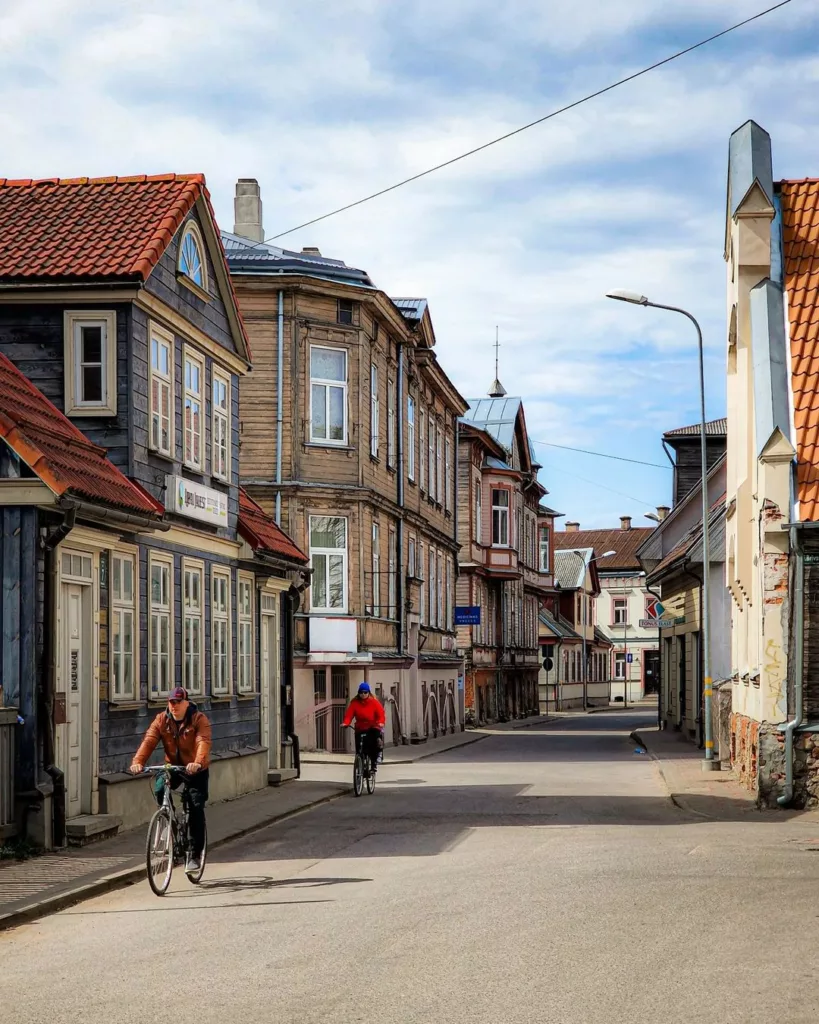 7. Rundāle Palace
Rundāle Palace, often called the "Versailles of the Baltics," is a stunning Baroque and Rococo architectural masterpiece located in southern Latvia. The palace, designed by the renowned architect Bartolomeo Rastrelli, features magnificent gardens and opulent interiors that are open to the public for tours.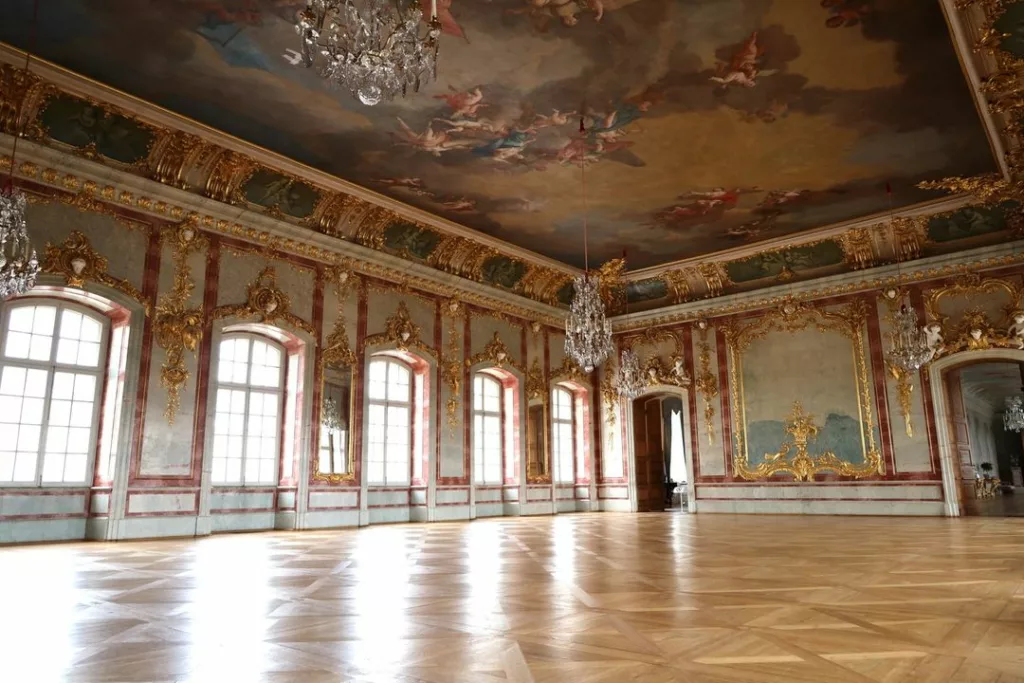 8. Turaida Castle and Museum Reserve
Located in the heart of Gauja National Park, Turaida Castle is a beautifully preserved medieval fortress with a rich history dating back to the 13th century. The surrounding Turaida Museum Reserve features several historic buildings, including a wooden church, a manor house, and a sculpture park, offering visitors a glimpse into Latvia's cultural heritage.
When to Visit Latvia
Best times of the year for weather and tourism
The best time to visit Latvia depends on your preferences and interests, as each season offers its own unique charm and beauty. Generally, late spring (May to June) and early autumn (September to October) are considered the most favorable periods for travel, as the weather is mild, and the landscapes are at their most vibrant. These months also see fewer tourists, allowing you to explore Latvia's attractions without the crowds.
Summer (June to August) brings warm temperatures and long daylight hours, making it an ideal time for beach trips and outdoor activities. Riga, Jūrmala, and other popular destinations are lively during this season, with numerous events and festivals taking place. However, the summer months can also be quite busy, so it's important to book accommodations and activities well in advance.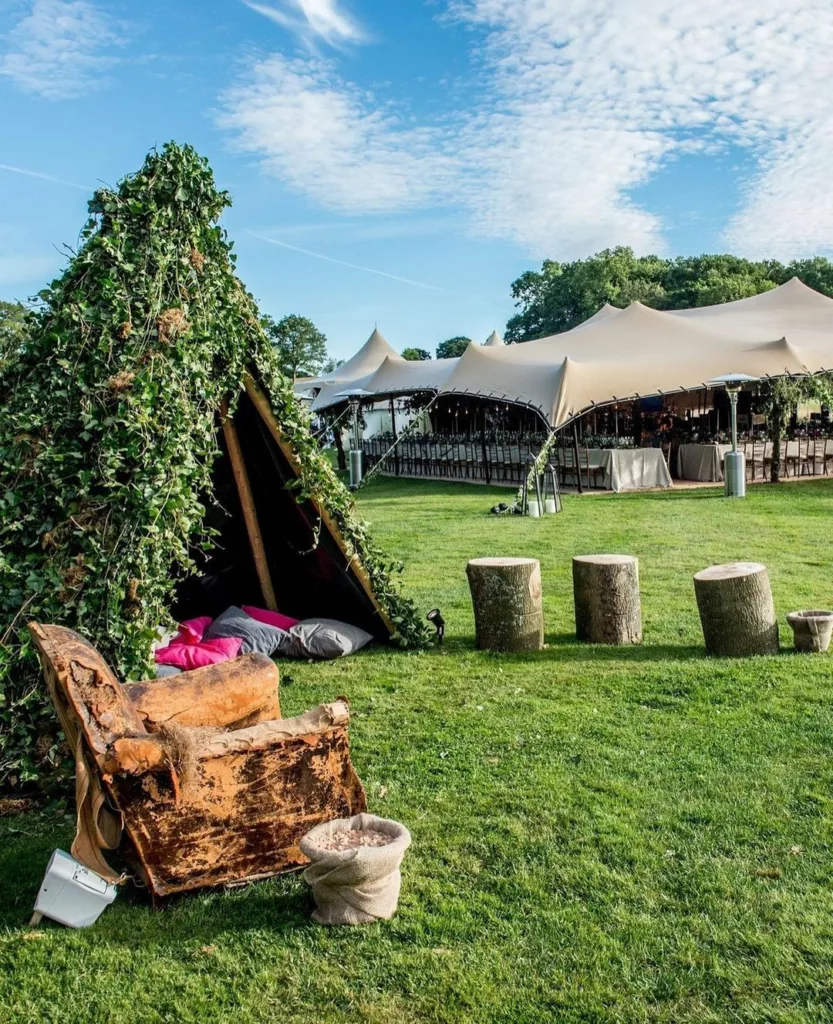 Holidays and Festivals in Latvia
There are a variety of holidays and festivals in Latvia throughout the year, which can make your visit even more memorable. Some notable events include:
Līgo and Jāņi (Midsummer) – Celebrated on June 23rd and 24th, this ancient pagan festival marks the summer solstice with bonfires, singing, and traditional rituals.
Riga City Festival – Held in August, this multi-day event celebrates Riga's founding with live music, performances, and various cultural activities.
Staro Rīga (Festival of Lights) – Taking place in November, Staro Rīga transforms the city with colorful light installations, illuminating Riga's historic buildings and landmarks.
Rigas Ritmi Festival – This annual music festival, held in June or July, focuses on jazz, world music, and other genres, featuring both local and international artists performing at various venues throughout Riga.
For more information about the various festivals in Latvia throughout the year, check out our complete guide to the festivals and holidays in Latvia you should put on your calendar.
Off-peak Travel Recommendations
For travelers who prefer a quieter, more relaxed experience, consider visiting Latvia during the off-peak seasons of late autumn (November) or early spring (March to April). While the weather may be cooler and less predictable, you'll find fewer tourists at popular attractions. As in many places, shoulder season allows for a more intimate exploration of Latvia's sights. Hotels and other accommodations may also offer discounted rates during these periods, providing an opportunity to enjoy Latvia's offerings at a lower price with fewer visitors.
Tips for Going Out in Latvia
Latvia offers an exciting nightlife scene, especially in the capital city of Riga. From trendy bars to lively nightclubs, there are plenty of places to enjoy a night out in the country.
Best places for nightlife and entertainment
Riga is the heart of Latvia's nightlife. There's a wide variety of bars, clubs, and live music venues to choose from in the capital. Some popular spots include Rock Café, with its diversity of rooms with different music views of the city, and the vibrant Folkklubs Ala Pagrabs, which offers live music and traditional Latvian beer. If you are looking for a more house music vibe go to FIRST Club.
Latvians love to go out. You can find smaller but lively nightlife scenes in other cities like Daugavpils and Liepaja but they will be harder to find.
How to meet Latvian women: the dating scene
Latvians are generally friendly and open to meeting new people. However, they may initially seem reserved, and it can take some time to build trust and establish a connection. The dating scene in Latvia is quite diverse, with people looking for everything from one-night stands and casual flings to serious relationships.
What are Latvian girls like?
Latvian women might be known for natural beauty with lithe features paired with strong and independent personalities, but that's not all there is to Latvian women. 😉 Did you know that Latvia has the highest proportion of women inventors in Europe? From 2010-2019, 30.6% of Latvia's inventors were women.
They have a unique blend of Baltic and Slavic features that give them a distinctive appearance. Education is highly valued in Latvia. Latvian women outpace Latvian men in educational achievements so many are well-educated and multilingual, making it easier for them to communicate with international visitors.
While Latvian women are breaking barriers, traditional gender roles are still prevalent in Latvian society. In general, Latvian women tend to be more submissive than the women western men may be used to in Western Europe or North America. However, that doesn't mean Latvian women are easy — to get to know one you'll need to develop a genuine connection.
Do Latvian girls like international men?
Yes, many Latvian women are open to meeting international men. As Latvia has become more integrated into the global community, Latvians have become more accustomed to interacting with people from different cultures. Latvian women in their twenties, thirties, and forties are usually proficient in English, having learned it in school and university. We regularly speak English at work and watch shows and movies in English.
Many Latvian girls my age have relationships or less serious entanglements with men from abroad. This kind of international exchange is increasingly common so it's not unusual to walk around Riga and see a Latvian girl out with a visiting guy from abroad. Latvian women are open for new experiences and enjoy learning about different cultural backgrounds so many of us are open to broadening our horizons by dating international men.
But to make a genuine connection with your Latvian interest, it's always to approach these relationships with respect and a genuine interest in learning about Latvian culture (rest assured, your Latvian infatuation will almost certainly be interested in your culture as well).
How do I meet Latvian women in Latvia?
There are several ways to meet Latvian women in Latvia. Here are a few suggestions:
a. Online dating apps: Popular dating apps like Tinder and Bumble can help you connect with local women who are interested in meeting international men. This approach allows you to start building relationships before you even arrive in Latvia. If you're looking for something even more casual than Tinder, Pure can be a good option. Raya is not very common in Latvia.
b. Social events and nightlife: Latvia has a vibrant nightlife scene, particularly in the capital, Riga. Bars, clubs, and local cafes are great places to meet local women. Be open and friendly, and don't be afraid to strike up a conversation. As the day progresses into the night, you can be more direct in your approach, especially when visiting nightclubs and bars in popular areas such as 11. Novembra Krastmala, 13. Janvara Iela, and Centrs.
c. Language exchange groups: Participating in language exchange events is another excellent way to meet Latvian women. These events are designed to help locals and foreigners practice their language skills while making new friends. Look for language exchange groups/events in major cities like Riga, Jurmala, and Liepaja.
d. Volunteer opportunities and cultural events: Latvia has a strong sense of community, and volunteering is a great way to meet like-minded locals. In addition, attending cultural events, festivals, and concerts can also help you connect with Latvian women who share your interests.
When approaching Latvian women, it is essential to be patient, confident, and genuinely interested in getting to know the person.
During the daytime, a good way to approach Latvian women to strike up a conversation is by asking for help or engaging in light-hearted discussions. Avoid using clichéd pickup lines or making inappropriate or aggressive advances, as this can come across as disrespectful and offensive. Latvian women are intelligent and discerning when it comes to dating and relationships, so any perceived flaws in your personality or approach can lead them to withdraw. However, don't let rejection discourage you; maintain your confidence and keep trying. Latvian women aren't a monolith and what doesn't interest one woman is likely to be attractive to another.
What about Latvian men?
Latvian men, on the other hand, are often described as being more reserved and introverted. They may be more passive and less likely to approach women in social settings. This could be one of the reasons why Latvian women are open to meeting international men. However, single international women might find Latvia interesting as well. While they may not be as outgoing, Latvian men are also known for their strong work ethic and sense of responsibility. While Latvia has its share of players, most Latvian men settle down once they meet the one.
Interesting facts about Latvia
What language do Latvians speak?
Latvian, one of the two surviving Baltic languages, is the official language of Latvia. It shares linguistic roots with Lithuanian and is written using the Latin script. The Latvian language is known for its rich melodic and phonetic features, making it pleasant to the ear. It's important to note that the Latvian language uses intonation which is essential to understanding the meaning of a sentence.
While many Latvians speak English, especially in tourist areas, it's helpful to learn a few basic phrases in Latvian. Downloading a translation app or carrying a small phrasebook can also be helpful for communication.
We don't speak Russian in Latvia
During a recent trip to Latvia to visit my family, I had an encounter with a British man who attempted to impress me by greeting and complimenting me in Russian. Unfortunately for him, his effort fell flat. As a Latvian woman, I don't appreciate being expected to speak Russian, the language of our former occupiers. That feeling is shared by most native Latvians throughout the country.
While some Latvians speak Russian, it's not our main language and it's not something that we want to be stereotyped with. Although I happen to be fluent in Russian, I'm proud of Latvia's unique language and don't want to be confused with Russia. If you want to impress a Latvian woman, or any Latvian, don't assume we speak Russian or associate us with Russia. Instead, take the time to learn some words or phrases in Latvian.
Popular foods in Latvia
Latvian cuisine is a delightful mix of traditional and modern influences, with a focus on locally sourced ingredients. Some popular Latvian dishes include:
Rye bread (rupjmaize): A staple of Latvian cuisine, this dark, hearty bread is often enjoyed with butter, cheese, or smoked meats.
Grey peas with bacon (pelēkie zirņi ar speķi): A traditional Latvian dish featuring boiled grey peas cooked with diced bacon and onions. This dish is often associated with Christmas for Latvians.
Cold beet soup (aukstā zupa): A refreshing summer soup made with beets, cucumbers, dill, and buttermilk, often served with a side of boiled potatoes.
Pīrāgi: Small crescent-shaped pastries filled with bacon and onions, usually served at celebrations and family gatherings.
Accommodation Options in Latvia
Latvia offers a wide range of accommodation options to suit all budgets and preferences. From luxurious hotels to cozy guesthouses and budget hostels, you'll be sure to find a comfortable place to rest during your stay.
Hotel options
Budget, mid-range, and luxury Budget hotels provide basic amenities at an affordable price, while mid-range hotels offer a good balance between comfort and cost. Luxury hotels provide top-notch services, and modern facilities, and often boast prime locations. Probably the most well-known luxury hotel in Riga is the Grand Hotel Kempinski Riga. While Kempinski is not well-known in the United States and this property is not bookable with points, the Switzerland-based chain is well-regarded in Europe.
Other options include a Pullman, Hilton Garden Inn, AC Hotels by Marriott, and Mercure.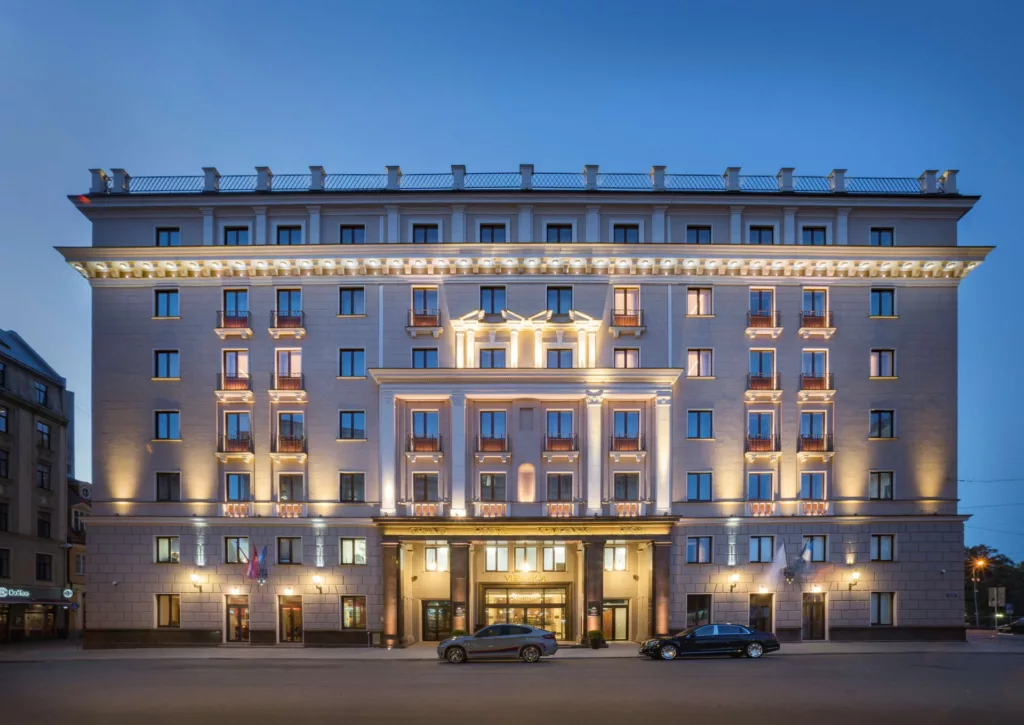 Alternative accommodations
For a more affordable or unique lodging experience, consider staying in a hostel, guesthouse, or booking an Airbnb. Hostels often offer dormitory-style rooms and private rooms, making them an excellent choice for budget travelers and solo adventurers. Guesthouses provide a more intimate experience, often with the opportunity to interact with local hosts. Airbnb listings can range from private rooms to entire apartments, allowing you to tailor your accommodation to your needs and preferences. If you book an Airbnb, don't forget to earn airline miles for your Airbnb stay.
General Safety Tips for Travelers
Latvia is generally safe for travelers. However, it's not Japan. It's essential to follow standard safety precautions, such as not leaving your belongings unattended, being aware of your surroundings, and avoiding poorly lit or deserted areas at night.
Is it safe to visit Latvia?
Yes, Latvia is safe for tourists. The crime rate is relatively low, and violent crimes against tourists are rare. However, pickpocketing and petty theft can occur, particularly in crowded tourist areas, so it's essential to stay vigilant and secure your belongings like you would on any trip.
What about Russia's War on Ukraine?
Latvia has been a leader in showing support for Ukraine in the face of Russia's unprovoked attack on its neighbor. You'll see that the moment you enter Latvia with the Ukrainian flag's colors displayed throughout the country. However, while there's a horrifying war raging, Latvia itself remains safe.
Latvia is a member of NATO and the European Union providing a level of security and stability. While it's crucial to stay informed about current events and follow any advice or warnings from your government while traveling, visiting Latvia isn't any more dangerous than visiting other developed countries in Europe.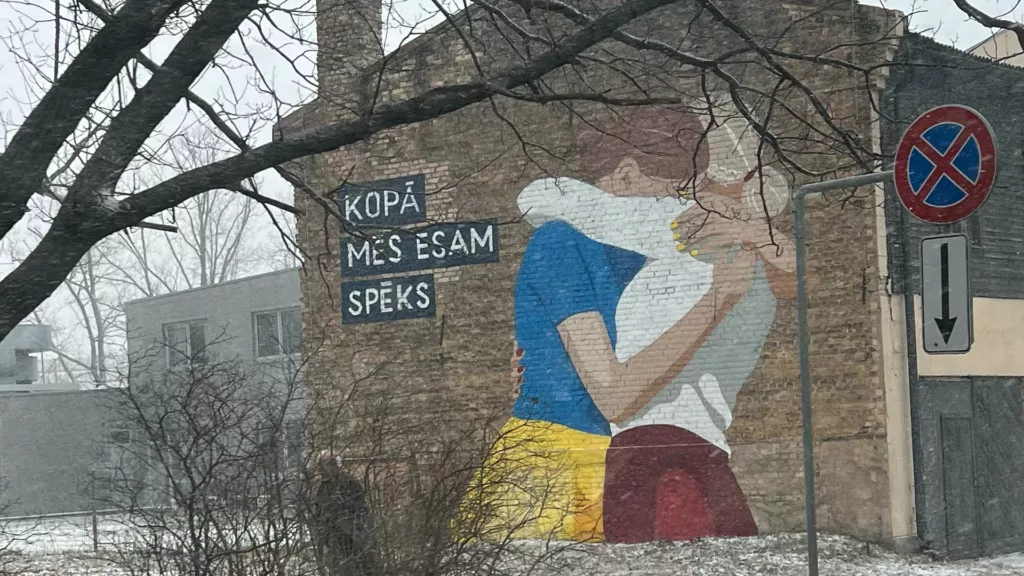 Transportation in Latvia
Latvia offers various transportation options, including buses, trains, taxis, and rental cars. Public transit is generally reliable and affordable, with Riga having an extensive network of buses, trams, and trolleybuses. Renting a car provides flexibility to explore the country at your own pace but be prepared for varying road conditions and driving practices.
The major airport in Latvia is Riga International Airport (RIX) which is the primary hub for Latvia's flag carrier, airBaltic. RyanAir also operates a base in Riga. From Riga Airport, you can find flights to many key destinations around Europe. Major carriers flying to Riga include Finnair, Turkish Airlines, LOT Polish Airlines, and Lufthansa.
Bottom Line
Latvia is a captivating destination with a rich history, stunning landscapes, and vibrant culture. From exploring medieval castles to enjoying the bustling nightlife in Riga, there's something for everyone in this charming Baltic nation. By understanding the local customs, respecting the people and their traditions, and taking necessary safety precautions, you'll be well-prepared for an unforgettable adventure in Latvia. So pack your bags, brush up on your Latvian phrases, and embark on a journey to discover the hidden gems of this enchanting country.