Planning your next holiday in Europe and looking for a place full of cultural experiences? Don't sleep on Latvia. Latvia has an underrated cultural scene with spirited and colorful folk festivals and celebrations. From music and dance to food and drink, there is always something exciting happening in this Baltic hidden gem.
I'm Latvian and grew up there so I'm here to share the inside scoop about the beauty of our country through its cultural traditions and outstanding festivals. So, sit tight and get ready for the inside scoop on 7 celebrations and festivals in Latvia that are absolutely worth visiting:
1. Latvian Song and Dance Festival
This biennial festival that celebrates rich Latvian history and tradition, showcasing music, dance, and folk costumes is a cultural phenomenon. It might be better described as a massive gathering of Latvians who come home to Latvia from around the world every July for the festival.
This celebration started way back in 1873 with just 1,000 participants, but now over 40,000 singers, dancers, and musicians come together to show off their cultural pride. This festival is all about preserving Latvian customs and keeping our cultural heritage alive. The ffestival has been recognized as a masterpiece by UNESCO on its World Heritage List.
In 2023, the Latvian Song Festival will be celebrating its 150th anniversary, with 40,000 participants from 43 Latvian communities and other countries with a Latvian presence coming together from June 30 to July 9 in Riga. If cultural experiences are something you look for, don't miss out on this amazing celebration of Latvian culture.
Dates: Held every five years, the next festival will be from June 30, 2023 – July 9, 2023 (varies every five years)
Pro tip: It's a massive event with thousands of participants, so book your accommodations early and be prepared for large crowds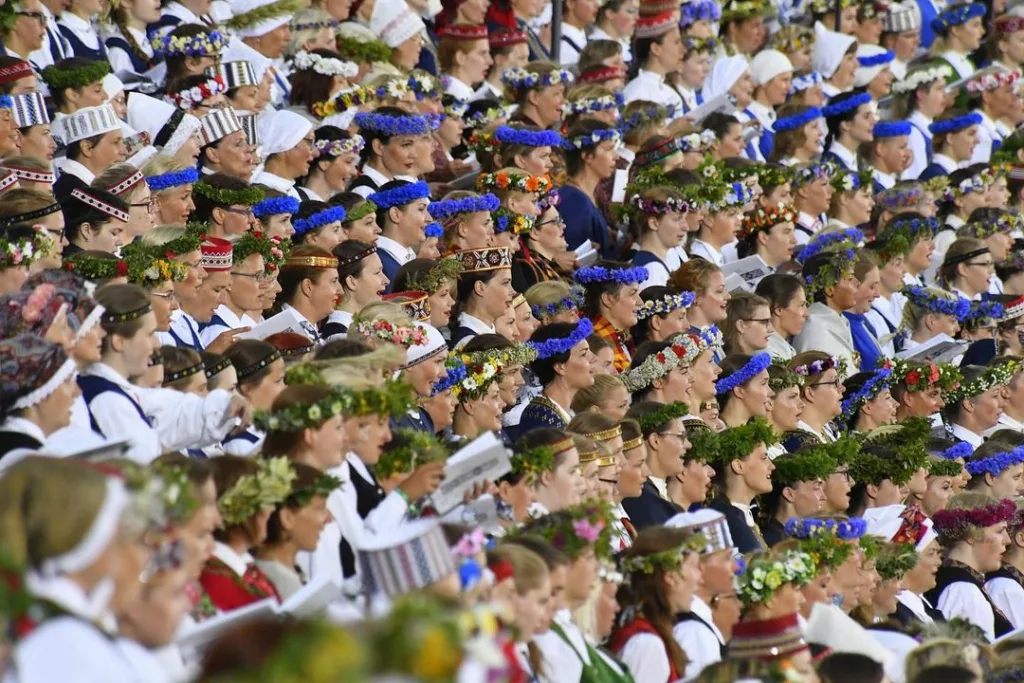 2. Independence Day of Latvia
November 18th is a day of great importance in Latvia. It's Latvia's Independence Day, the day when, in 1918, the nation finally broke free from the Soviet Union after years of communist occupation. On Independence Day, Latvia comes alive with festivities across the country as we celebrate ending this dark period in our history.
The capital city, Riga, hosts the most significant celebration of the day, with a grand parade, rally, and an impressive military display across many of Riga's most iconic spots. As night falls, the sky lights up with an amazing fireworks display over the Daugava River and parties across the city. But, don't think that the fun is limited to Riga; smaller towns across Latvia also participate in the celebrations, offering unique experiences, including concerts, food fairs, and community events. It's an ideal time visit Latvia and celebrate our culture and history.
The Independence Day celebrations aren't just interesting if you'd like to learn about Latvian history or party with us. There are also traditional dances and folk music, authentic Latvian cuisine, and more to immerse yourself in our nation's culture. There's no better way to experience Latvia than by joining the celebrations and enjoying the traditional festivities that have been passed down through generations.
Date: November 18
Pro tip: Visit 11. Novembra Krastmala (Riga) to see the main parade and see the fireworks at night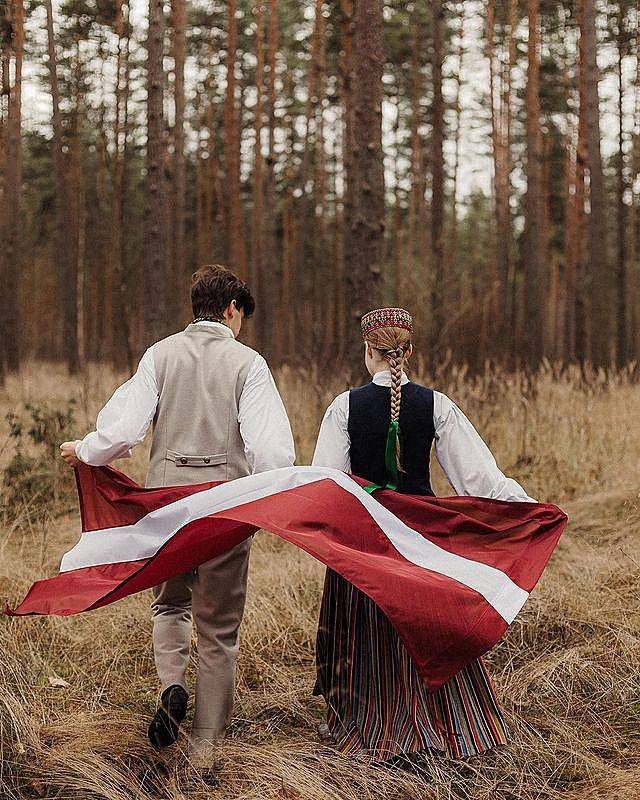 3. Jāņi and Līgo (Midsummer)
As a globetrotting adventurer, visiting Latvia during the Midsummer, or Jāņi and Līgo, promises to be an unforgettable experience! You might think of Sweden, Finland, or other more well-known countries when you think of Midsummer, but it's one of our most important and joyous celebrations in Latvia as well.
Traditionally, it's a time to celebrate the arrival of summer and honor the ancient pagan traditions that have been passed down for generations. The celebration takes place on June 23-24th and is a time for Latvians to come together, sing, dance, and feast. Now, traditional Midsummer celebrations in Latvia include lighting bonfires, singing songs, and decorating homes and buildings with flowers. People also make wreaths from flowers and leaves to wear on their heads, and traditional Latvian foods such as cheese, smoked meat, and beer are enjoyed.
The festivities give a glimpse into the country's rich cultural heritage, as well as its love for nature and the changing of the seasons. Visitors can take part in plenty of activities so you'll definitely want to stop at one of Riga's many coffee shops before. Traditional activities including jumping over the fire which is believed to bring good luck and ward off evil spirits are common. For slightly less adventurous but still fun activities, visitors can enjoy local food and beer while experiencing the infectious energy and joy that fills the air.
It's a celebration that a lot of Latvians like to celebrate with their friends and family in the countryside nature. Haven't met a new Latvian friend yet? Don't worry. In addition to these private celebrations, there are also publicly available music and dance performances, as well as other cultural events that take place in cities and towns throughout the country. And you'll probably meet some friendly Latvians to celebrate with along the way!
So whether you are looking to participate in traditional activities, have a fun time with other Latvians, or simply enjoy the nature-loving atmosphere and experience the celebration, the Midsummer in Latvia is a truly special event to see, feel, and taste.
Dates: June 23rd – 24th
Pro tip: Join in the traditional festivities, including singing, dancing, and drinking, and try the special summer solstice dish – cheese and ham pie.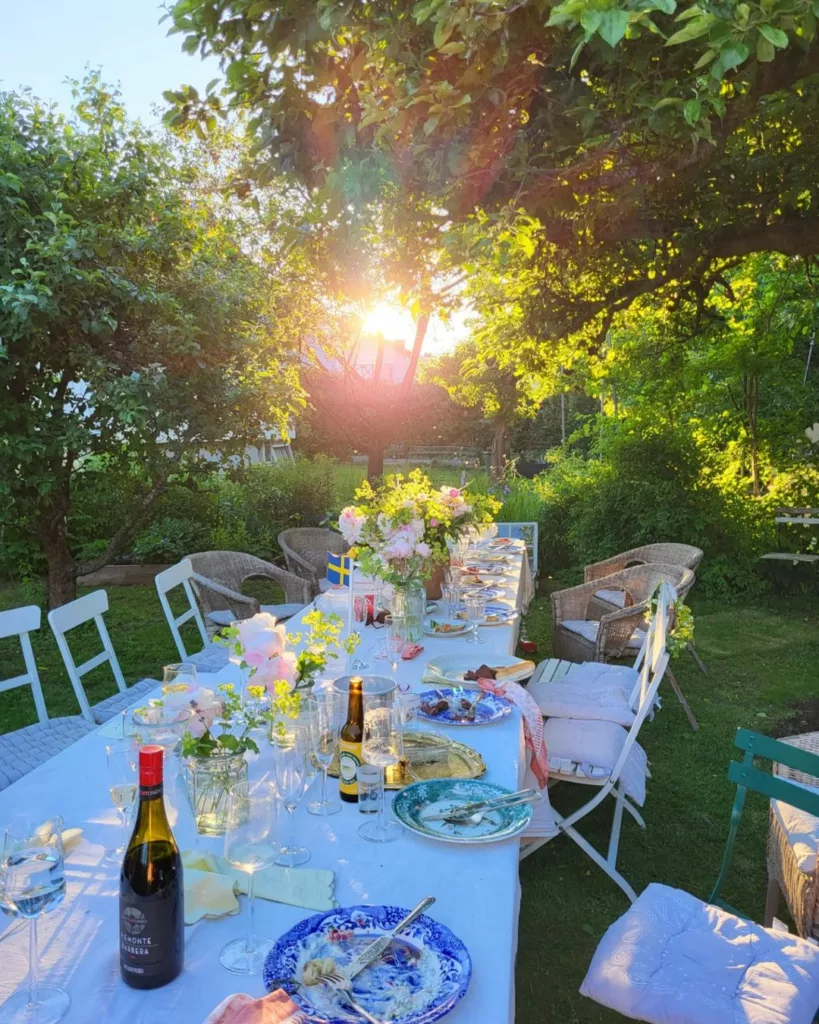 4. Riga Opera Festival
The Riga Opera Festival is a highly anticipated event that takes place every summer in Latvia. It was founded in 1998 and is the first festival of its size and scale in Northern Europe. The festival is a treasured tradition for Latvian audiences and opera lovers from abroad. It showcases the most spectacular events of the past musical year, concluding the season of the Latvian National Opera and Ballet.
The program includes operas and ballets from renowned composers such as Verdi, Rossini, Mozart, Tchaikovsky, and others. The festival attracts both local and foreign soloists and guest conductors, making it a valuable cultural experience for anyone visiting Riga.
Dates: From June 9 – June 21, 2023 (varies every year)
Pro tip: Book your tickets early for this popular festival, and enjoy the stunning performances in the beautiful setting of Riga's historic opera house.
5. Night at the Museum
Museum Night, an annual event that takes place across Europe every spring. Since 2005, Latvia has been a participant in this international celebration, opening their doors for free to visitors and inviting to explore museums and cultural institutions after dark, with special exhibitions, performances, and other activities.
The event takes place on a Saturday evening, with activities running through the night until the early hours of Sunday morning. Whether you're a local or a visitor to Latvia, Museum Night is the perfect opportunity to discover new cultural experiences, make new friends, and connect with the local community. And with each passing year, Museum Night in Latvia continues to grow bigger and better, with more and more museums, galleries, and libraries participating in the event.
So whether you're interested in art, history, science, or just want to have some fun, there's something for everyone at this anual event.
Dates: May 13, 2023, from 6 pm- 12 am (exact date and time varies every year)
Pro tip: This is a unique opportunity to see cultural treasures in a different light, so plan your itinerary in advance to make the most of the experience.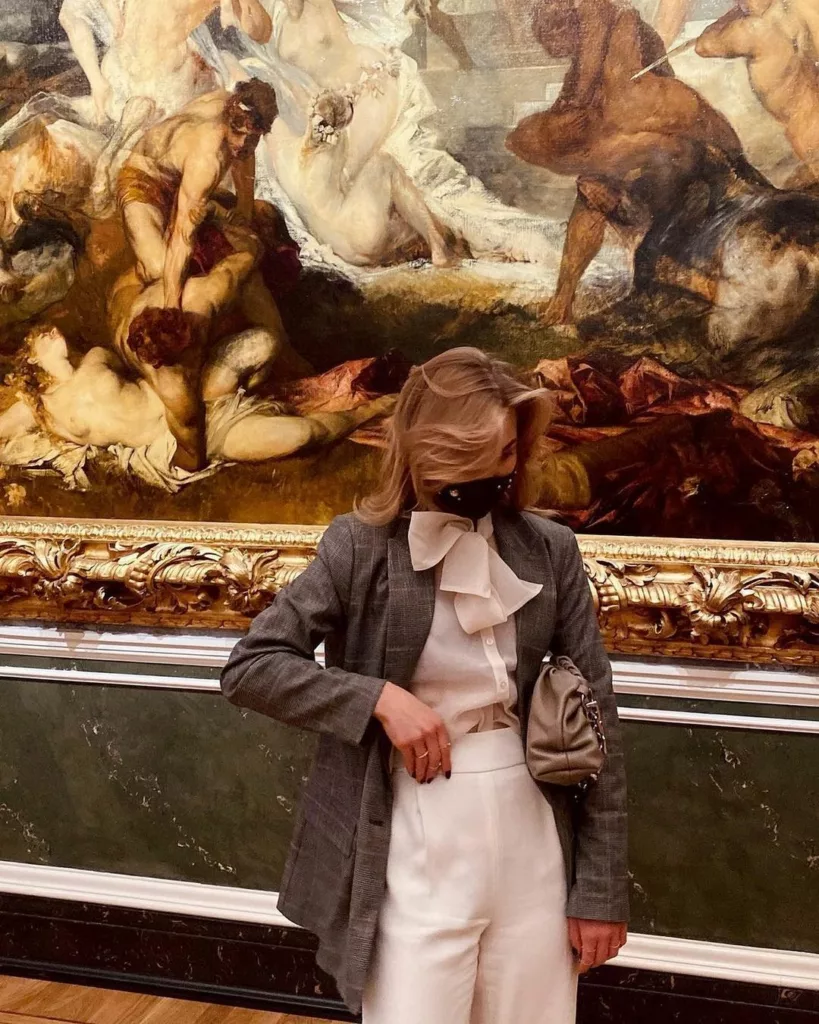 6. Positivus Festival
Positivus festival is an annual three-day music festival in Latvia that has been held since 2007. It features a diverse lineup of amazing performers from various genres, including indie, pop, folk, electronic, and more. The festival was previously held in the Latvian coastal town of Salacgrīva. Festival-goers not only enjoy exciting music but also participate in various activities and entertainment options throughout the festival. The festival has a bohemian, friends, and family-oriented vibe.
With an attendance of around 30,000 people over the past few years, Positivus is becoming more and more popular in Europe. The festival is known for its international chart-topping artists and underground emerging talent set in an idyllic holiday atmosphere.
In 2022, the festival moved to Riga. Despite the location change, Positivus Festival is mentioned in many shortlists as one of the top music festivals to visit in Europe. The festival line-up usually consists of a number of chart-topping artists as well as new and exciting performers from all over the world, with Latvian and Estonian artists having a strong presence. With its lively atmosphere, Positivus Festival is definitely worth attending for an unforgettable experience.
Date: July 14, 2023 – July 15, 2023 (varies every year)
Pro tip: Stay hydrated 😉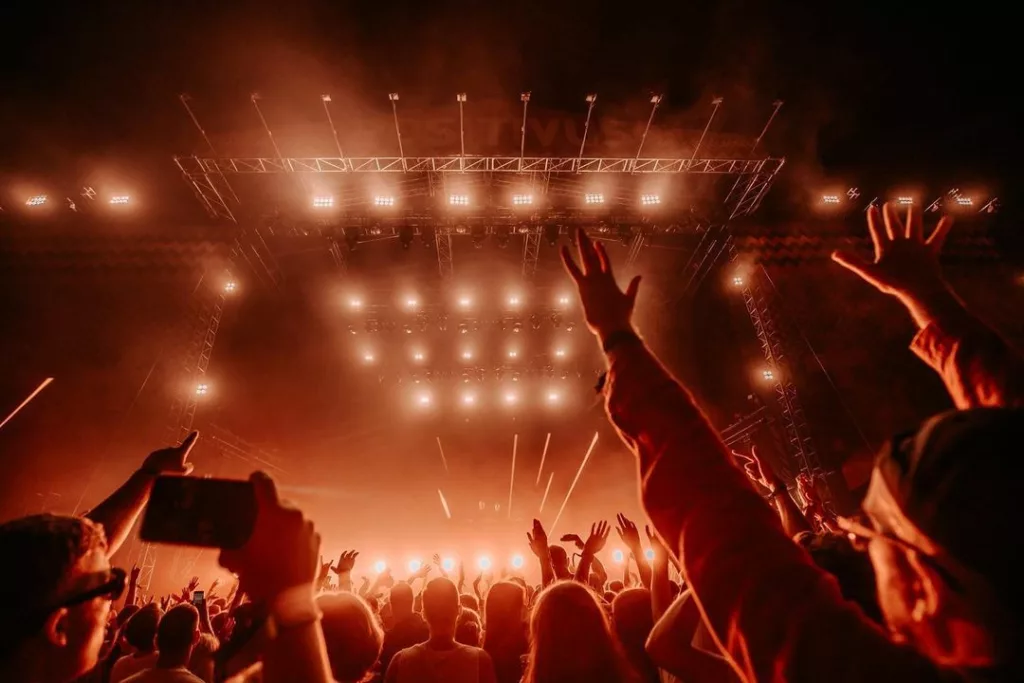 7. Summer Sound Festival
If you're a fan of music festivals and are on the lookout for an unforgettable summer experience in Latvia, then you'll want to add Summer Sound to your list of must-visit events! As one of the largest music festivals and most significant outdoor summer events in the Baltics, Summer Sound is the place to be for music lovers and adventure seekers alike.
Last year's event saw a whopping 40,000 visitors from all over the world, all eager to soak up the sun, sand, and sounds. Over two days, festival-goers have the opportunity to witness more than 70 performances by local and international artists, enjoy various attractions, and shows, and ultimately relax on one of Europe's most beautiful beaches. From the hottest up-and-coming stars to established favorites, the lineup promises to be a treat for your ears.
Tickets for the festival can be purchased on the official website. So, pack your bags, grab your friends, and get ready for the sea, sun, and dancing until the early hours of the morning!
Date: August 4, 2023- August 5, 2023 (varies every year)
Pro tip: wear comfortable shoes!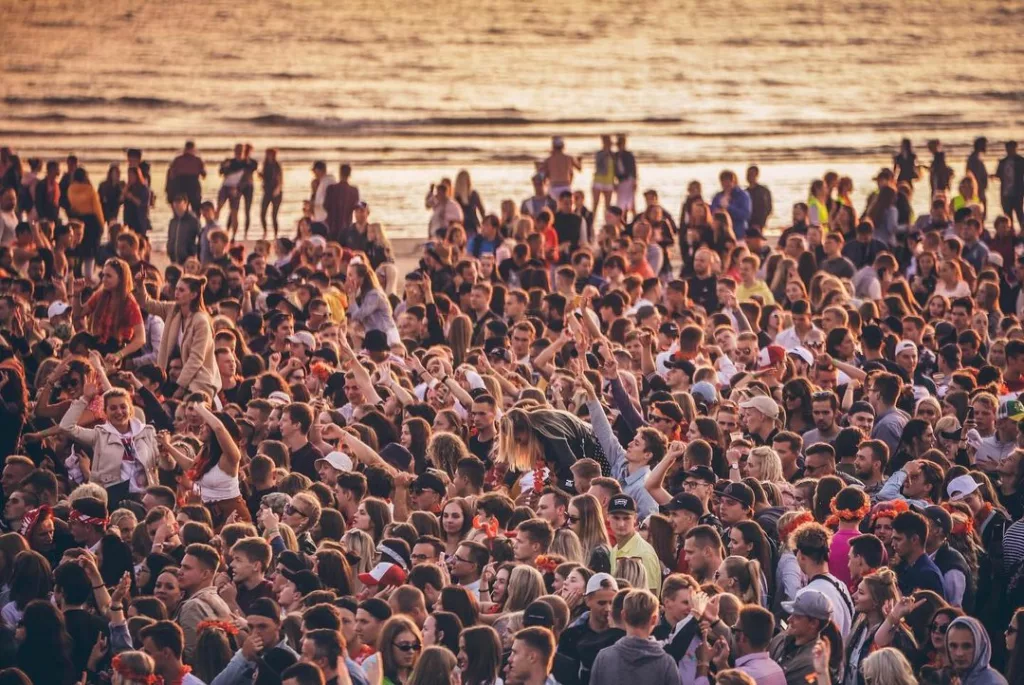 Bottom Line
Latvia offers a rich cultural scene with a variety of festivals and celebrations throughout the year. Whatever you're looking for and whatever season you'd like to visit, there's something happening in our little piece of Northern Europe:
The biennial Latvian Song and Dance Festival is a massive gathering of Latvians showcasing music, dance, and folk costumes that celebrates rich Latvian history and tradition.
Latvia's Independence Day takes place every November 18th, with grand parades and impressive fireworks displays across the country.
The Midsummer or Jāņi and Līgo celebrates the arrival of summer, complete with bonfires, singing, and traditional Latvian foods.
The Riga Opera Festival is a treasured tradition for Latvian audiences and opera lovers from around the world, with a program that includes operas and ballets from renowned composers.
Museum Night is an annual event that takes place across Europe every spring, where museums and cultural institutions open their doors for free to visitors.
The Positivus Festival and Summer Sound Festival offer a lively atmosphere with great music and entertainment, attracting thousands of visitors every year.
If you're planning a trip to Europe, adding a stop in Latvia can be a great way to check-off a hidden gem that's often limited to only the most well-traveled European visitors.
Have you been to any of these events or have any questions? Let us know in the comments!