Oneworld seems to finally be getting back on track to launching its own, alliance-run lounge network. The alliance had announced plans for its first alliance-wide lounge in 2019, but the pandemic and geopolitics have seemed to get in the way. However, while nothing has officially been announced, news is trickling out over the last few days indicating that some progress is finally being made.
The plan for these lounges is to locate them at key airports where multiple alliance members fly but none of them are the dominant carrier. Speculated locations have included Seoul, Sao Paulo, Berlin, and a possible takeover of the Oneworld-branded but Qantas-managed lounge at LAX Tom Bradley International Terminal. It seems the speculation was at least partially correct. If the (credible) rumors are to be believed, Oneworld will soon be opening its first alliance-managed lounges at Incheon International Airport in Seoul, South Korea, and Amsterdam Schiphol Airport in the Netherlands.
Oneworld Alliance and its Lounges
The Oneworld Alliance comprises 13 member airlines, including American Airlines, British Airways, Qatar Airways, Cathay Pacific, Japan Airlines, and others.
While it's the smallest of the three major airline alliances, the alliance is one of the most rewarding for frequent travelers in terms of lounge access with Sapphire and Emerald elite members able to access a network of lounges across the globe.
Under Oneworld lounge access rules, Sapphire elites receive access to business class lounges while Emerald elites can even get access to first class lounges.
Existing Oneworld lounges are currently operated by member airlines. However, before the pandemic, the alliance announced plans to open its own managed lounges at key outstations served by multiple member airlines. This would enable member airlines to offer an elevated and branded lounge experience at key airports where member carriers are colocated but no one carrier is large enough to invest in its own lounge.
The first lounge was initially planned for Moscow's Domodedovo Airport but plans were put on hold during the pandemic. Then came Russia's unprovoked invasion of Ukraine which resulted in the removal of Russia's S7 Airlines from Oneworld and a pause to the project (unlike Hilton's continued Russia presence).
Since then, there hasn't been much news about the project. Until now.
Oneworld Lounge Under Construction at Seoul Incheon (ICN)
According to a recent post on X (formerly Twitter) by the always-connected aviation journalist Danny Lee, work is moving along nicely on a Oneworld-branded lounge at Incheon International Airport (ICN) in Seoul, South Korea.
The move comes as a much-needed upgrade at Seoul Incheon. The airport is a hub for Korean Air, a SkyTeam Alliance member, and Asiana, currently a Star Alliance member, although that could change if the airlines' merger is successful. Either way, the airport is just an outstation for Oneworld. Currently, Oneworld carriers like Cathay Pacific, Finnair, and Qatar Airways have been making do with the mediocre Asiana Lounge which doesn't exactly garner rave reviews.
According to Danny's Tweet, a new Oneworld branded lounge is on the way as a refurbishment of the former Jeju Air lounge in Terminal 1. If Oneworld executes this concept well, this lounge could easily become the best at Incheon which otherwise offers a subpar lounge experience.
Of course, the Seoul Incheon project isn't the only Oneworld-branded lounge that seems to be around the corner. Alliance leadership, which recently moved from New York to Dallas, is clearly not just lounging around — pun intended 😉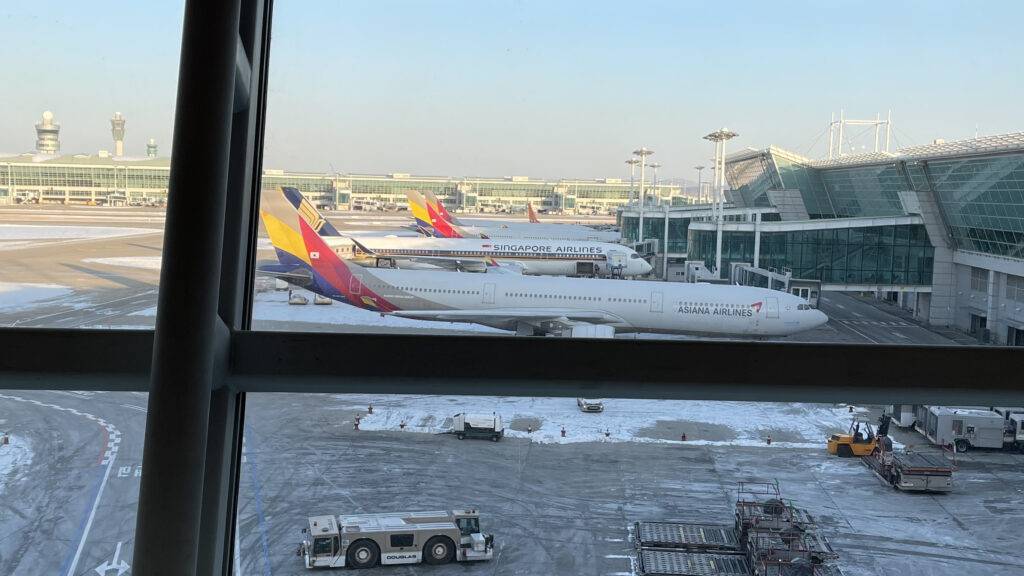 Oneworld Lounge Coming to Amsterdam Schiphol (AMS)
Amsterdam Schiphol Airport is another key airport with many Oneworld flights but no dominant Oneworld carrier. While British Airways opened a Galleries Lounge in 2015 at the airport, the lounge closed last year with no plans to reopen. That meant that there has been no Oneworld lounge at the airport. With the contract Aspire Lounge closed for renovations, this has left premium cabin passengers and elites on Oneworld carriers without a proper lounge experience.
However, according to a new rumor, things are about to change. The old British Airways lounge will be converted to Oneworld branding. In addition to being renovated, it will also expand into the space that previously housed the Aspire allowing for a more spacious environment. The extra square footage will be a real asset at Amsterdam Airport, especially given how busy it gets with flights to non-Schengen destinations. Among Oneworld airlines, British Airways, American Airlines, Cathay Pacific, Royal Air Maroc, Royal Jordanian, and Qatar Airways all regularly operate at the airport. British Airways alone flies to Amsterdam nearly 20 times a day from London on peak days.
While the lounge is expected to be Oneworld-branded, it's not clear yet whether the lounge will be managed by the alliance or if British Airways will take the helm as Qantas does with the Oneworld lounge at LAX.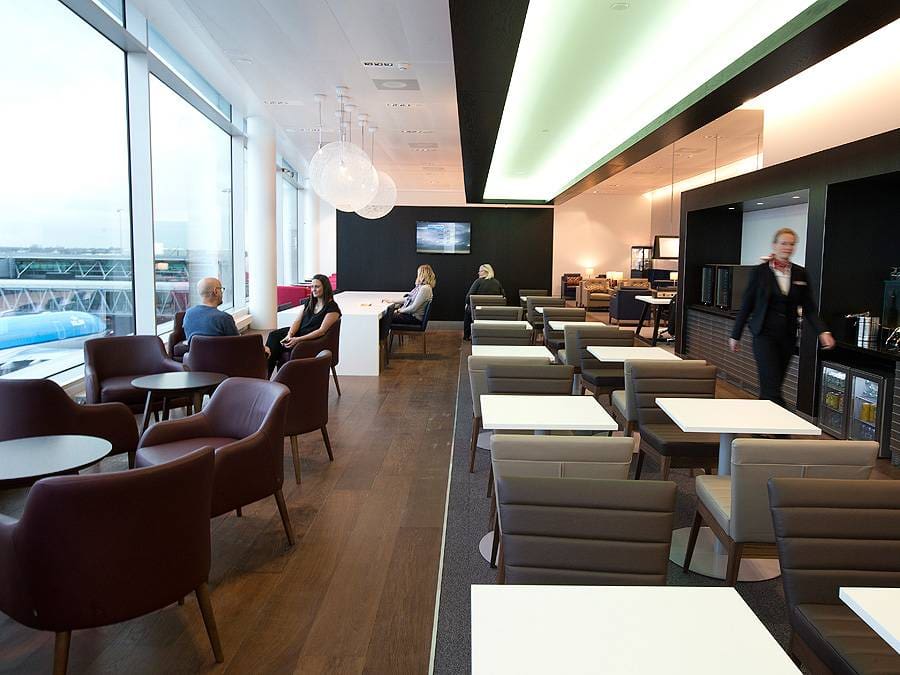 Bottom Line
The Oneworld alliance seems to be finally revving up its lounge game, showing progress on an alliance-wide lounge network after delays due to the pandemic and geopolitical factors. New lounges at Seoul Incheon and Amsterdam Schiphol are on the horizon, strategically situated at key airports where no single Oneworld carrier dominates. The extra space in Amsterdam will particularly address the needs of several Oneworld carriers that frequent the airport, filling a vacuum left by British Airways' lounge closure. Meanwhile, a premium lounge at Seoul's Incheon Airport will be well received by travelers long disillusioned by the poor lounge selection at the airport. Given the high traffic from multiple Oneworld members at both of these airports, the new lounges are a game-changer, set to significantly enhance the premium passenger experience.
Note: We reached out to Oneworld for comment and will update this post with any comment we receive.