airBaltic just announced that it will become the first airline in Europe to launch high-speed, unlimited, and free in-flight Wi-Fi using satellite internet.
Free In-Flight Wi-Fi on airBaltic Starting 2023
airBaltic announced today that it will equip its entire fleet of Airbus A220-300s with SpaceX's Starlink internet connectivity system. It's a historic moment for the airline making it the first in Europe to offer free in-flight Wi-Fi access to all of its passengers using a high-speed, satellite-based internet service.
The airline's CEO, Martin Gauss, teased the idea on Twitter a few months ago, speculating on whether Starlink would be a solution for his airline's fleet of Airbus A220-300.
This marks a historic moment for our airline and the industry as a whole. Soon airBaltic will become the first airline in Europe to launch high-speed, unlimited, and free-of-charge satellite internet onboard. We are excited to further improve our service to our passengers who will soon benefit from this internet connectivity onboard our flights within the airBaltic network in Europe and beyond."

Martin Gauss, airBaltic CEO
The service will be available from gate to gate. The implementation is still unclear but the airline advertises that there will be no login pages or other hurdles to connecting onboard.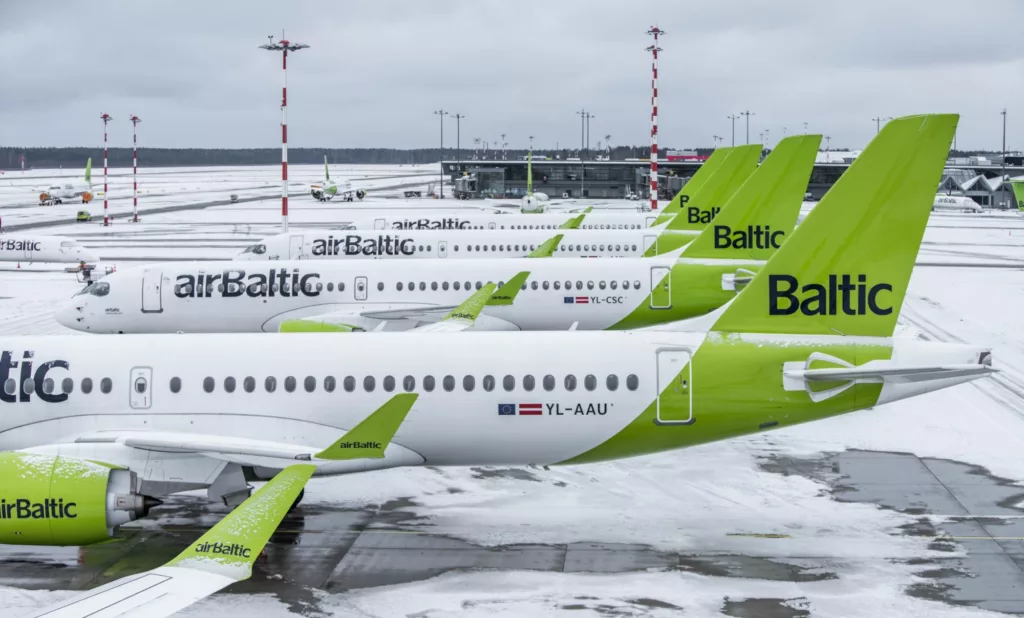 SpaceX Starlink Internet Service
SpaceX, founded by Elon Musk, developed the Starlink system to provide low-latency, high-speed broadband internet in over 40 countries worldwide.
The system utilizes satellites in low-Earth orbit, which sit at an altitude of 550 km, a significant 65 times closer than conventional geostationary satellites. This allows for faster transmission speeds and lower latency for end-users.
Starlink advertises that it's capable of delivering speeds of up to 350 Mbps to aircraft and latency as low as 20 ms.
airBaltic's History of Innovation
airBaltic isn't very well-known outside of the Baltics and Scandinavia, but it has a reputation in the industry for its forward-thinking moves. It was one of the first to introduce a paperless cockpit and was also one of the first to implement the digital logbook for pilots, allowing for faster and more efficient flight planning.
It's the largest operator of the Airbus A220-300 with 39 active airframes and more on order. The airline exclusively operates the type after making the decision to place the order in 2012.
This latest move to introduce Starlink internet to its entire fleet is a natural progression for the Latvia-based airline. The news is exciting for airBaltic passengers who will have the bandwidth to engage in activities that most in-flight internet simply would not support including online gaming, virtual private networks, and other high data rate activities.
"By becoming the first European airline to implement Starlink fleetwide, airBaltic is setting a new standard in ensuring its passengers have an internet experience that they have come to expect in our modern age. With Starlink's high-speed, low-latency internet, airBaltic passengers will have internet similar to or better than what they experience at home. Customers will walk on the plane and the internet will simply work, making the stress of login pages and downloading large files before takeoff a thing of the past."

SpaceX Vice President of Starlink Sales Jonathan Hofeller
Timeline for Implementation of Starlink on airBaltic
airBaltic expects to begin installing the product on the entire airBaltic Airbus A220-300 fleet this year. First, it will need to work with SpaceX to achieve the necessary regulatory approvals, specifically the Supplemental Type Certification (STC).
The Starlink hardware comes at a cost of $150,000 per aircraft, which, for an airline with 39 Airbus A220s, will amount to an investment of around $6 million just for the hardware kit.
airBaltic is not the only airline linked to Starlink's in-flight internet service. Delta Air Lines has previously conducted talks and tests with SpaceX while Hawaiian Airlines announced an agreement to start providing Starlink internet on flights in April 2022.
However, airBaltic move makes it the first in Europe and puts it at the forefront of the industry in ensuring flyers have high-speed internet on board.
Will Free In-Flight Wi-Fi Become The Norm?
With airlines across the world moving towards providing free in-flight Wi-Fi, it's becoming increasingly clear that in-flight connectivity is quickly becoming something flyers expect in the air. It's already rare for an airline to not offer in-flight Wi-Fi and reputations suffer when airlines can't provide a consistent experience. This might especially be true in the United States but it's also a factor in the rest of the world. Many of us actively avoid booking carriers without in-flight connectivity.
But with every carrier moving to provide high-speed connectivity for free, passengers' expectations will grow. It seems we're nearing the tipping point where carriers that fail to provide free connectivity in the air will start to be viewed as anachronistically as hotels who don't provide free Wi-Fi. In the meantime, airlines that offer free connectivity will build their reputations and may even drive a revenue premium over other carriers through the offering. It's clearly no longer a matter of if internet access in the air will become an expectation but when.
"I don't know of anywhere else besides in an airplane that you can't get free Wi-Fi."

Delta Air Lines CEO Ed Bastian in 2018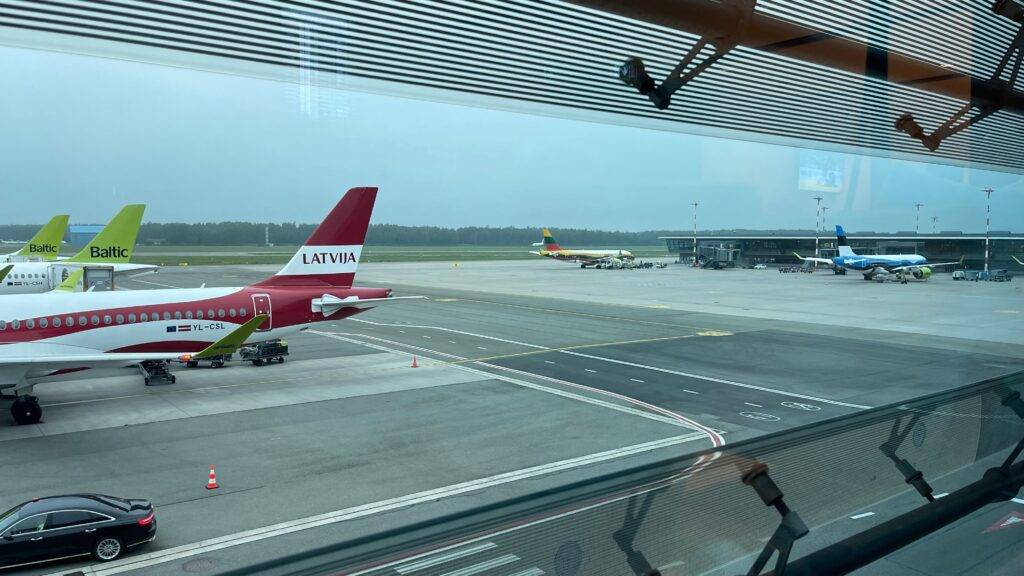 Bottom line
Latvian airline, airBaltic, has announced that it will install SpaceX's Starlink internet system across its entire fleet made up of Airbus A220 aircraft. Passengers will soon have gate-to-gate access to free high-speed internet on board.
airBaltic is the first carrier in Europe to make this move but it almost certainly won't be the last as travelers' expectations for in-flight connectivity increase.