Did you know that accessing America's National Parks is free on select days of the year? The National Park Service (NPS) has announced five days with free entry to national parks for 2023.
If you're looking to save money, these are great days to plan your visit to explore the great outdoors. On the other hand, if you'd rather enjoy nature in tranquility, you'll want to mark your calendar to avoid these dates for your national park visit.
National Park Service Free Entry Days for 2023
In 2023, the National Park Service has designated the following days for free entry:
January 16th: Martin Luther King Jr. Day
April 22nd: First day of National Park Week
August 4th: Anniversary of the Great American Outdoors Act
September 23rd: National Public Lands Day
November 11th: Veterans Day
Which National Parks Can You Visit For Free?
National Parks are some of my favorite features of traveling in the U.S. They're a treasure trove of natural beauty and ecological diversity.
From the towering peaks of Denali to the alligators of the Everglades, there's something for every outdoor enthusiast in America's National Parks. Many parks also offer the opportunity to learn about the cultural and historical significance of the land.
It's worth noting that while the entrance fees are waived on these days, other amenities and services such as camping, transportation, and special tours may still carry a fee. But, the fee-free days can be a great opportunity to save money and explore a new place or an old favorite.
Personally, I'd only take advantage of the free entrance days in less well-known National Parks since crowds can be overwhelming at others on these days. But the promotion is valid at every park — even the most popular ones like the Grand Canyon, Yellowstone, or Yosemite which will be overcrowded on these days.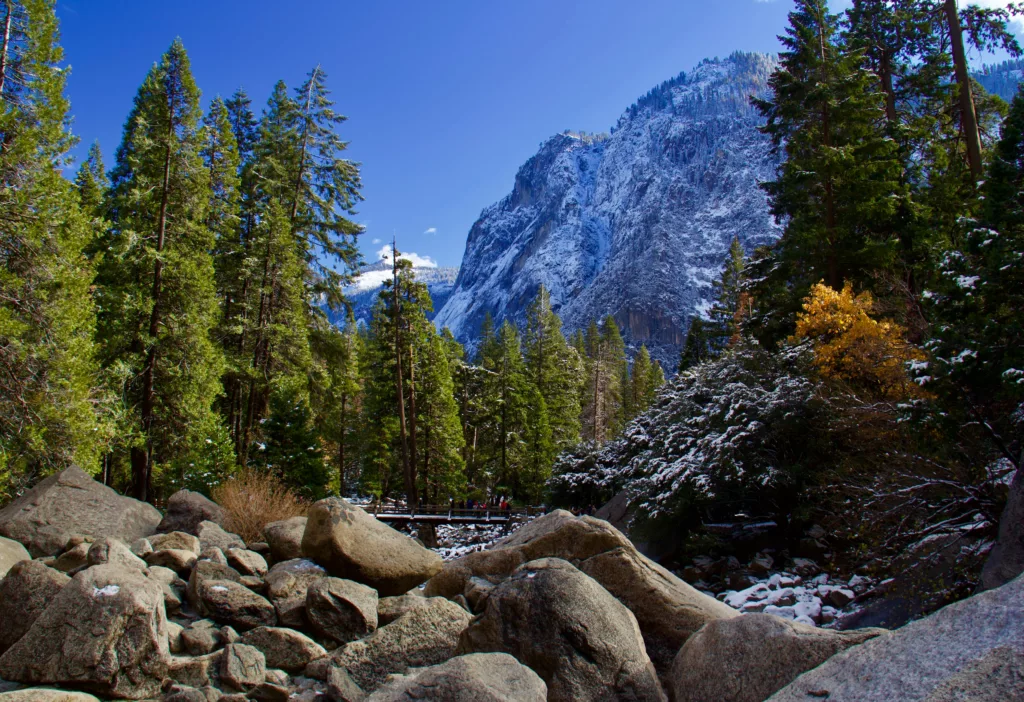 The America the Beautiful Pass
If you're planning to visit several national parks throughout the year, it may be worth purchasing an America the Beautiful Pass. This annual pass costs $80 and allows for unlimited entry to over 2,000 federal recreation areas, including national parks that typically charge an entrance fee.
This pass can be a great option for those who frequently visit national parks or plan to road-trip through several different parks.
Additionally, there are also free or discounted passes available for senior citizens, current members of the military, families of fourth-grade students, and disabled citizens.
Even if you're not purchasing a pass or visiting on a free entry day, a visit to a national park is a great way to support conservation efforts and preserve these unique places for future generations. All revenue from National Park entrance fees stay in the National Park Service and 80% stay in the park you visited.
Maximize Visiting On Free Entrance Days
While the free entrance days are a great opportunity to save money, they can also lead to crowded parks. To make the most of your visit, it's best to arrive early and plan your day in advance.
If you do visit on a free entrance day, consider choosing a less popular park, visiting the less popular areas of the park, or taking a guided tour. This can be a great way to beat the crowds and learn more about the park's history and ecology. Note that tours may still have a fee on free entrance days.
Another great way to avoid the crowds is to visit a national park during the shoulder season, when the weather is mild and the parks are less busy. Keep in mind that some park facilities may be closed or have limited hours during the shoulder season.
Bottom line
A visit to America's national parks is a great way to explore the great outdoors, learn about our country's amazing natural and cultural heritage, and support conservation efforts. If you're interested in National Parks, mark your calendars for NPS's free entrance days. If you want to save money on entrance fees, they can be a great day to visit or if you want to avoid crowds, you'll want to avoid planning a trip on these days.