World of Hyatt is offering a 25% discount on purchased points through January 19, 2023. Maximizing this promotion brings the cost of each World of Hyatt point down to 1.8 cents per point (rather than the usual 2.4 cents). That might seem expensive but buying points like this could represent a fantastic value depending on your upcoming travel plans.
World of Hyatt Points Promotion
Now through January 19, 2023, Hyatt is running a promotion that gives members the opportunity to buy World of Hyatt points with a 25% discount. The points can be used towards any redemption offered by Hyatt including free nights, spa treatments, upgrades, and more. You can easily unlock the discount simply by purchasing at least 5,000 points.
World of Hyatt usually limits points purchases to a maximum of 55,000 points a year but the program has temporarily increased the annual purchase limits to 110,000 points for the duration of the promotion.
To take advantage of the promotion, points simply need to be purchased by the deadline of January 19 but you don't have to redeem them before the deadline. World of Hyatt points don't expire as long as you have some activity in your account every 24 months so you can purchase the points and bank them to redeem when you're ready.
How much do World of Hyatt points cost?
Without any promotions, World of Hyatt points can usually be bought for 2.4 cents each. If you were to max out this promotion with a purchase of 110,000 World of Hyatt points, you'd pay $1,930 instead of $2,640 meaning a rate of 1.8 cents per World of Hyatt point.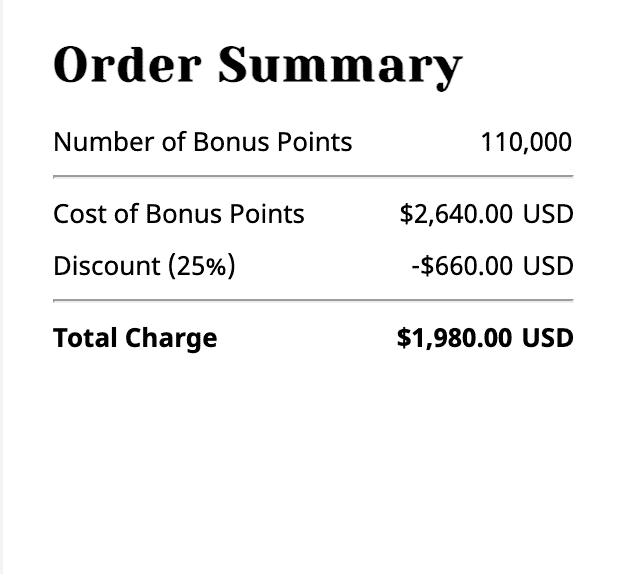 See also: Check if you're eligible for new World of Hyatt Targeted Promotions
Is Buying Hyatt Points Worth It?
Buying points and miles during promotions can present a good value if done in a calculated way. This is definitely true of buying World of Hyatt points during promotions.
Most valuations of Hyatt points place their value at between 1.7-2.2 cents a point. There's clearly good value to be had if points are purchased for the right redemption when a promotion is active like one that brings the cost per point to 1.8 cents.
This is especially true if you have a specific redemption in mind to get outsized value from your miles. For example, I recently stayed at the Park Hyatt Saigon in Ho Chi Minh City (review coming soon), a Hyatt Category 4 property. My stay was on a peak night where a points redemption cost 18,000 World of Hyatt points and a cash rate was over $1,000.
If you had no World of Hyatt points to redeem in your account, purchasing all 18,000 points needed for the redemption during this promotion would cost $324 meaning. That's undoubtably worth it since it represents a 70% savings over paying the cash rate.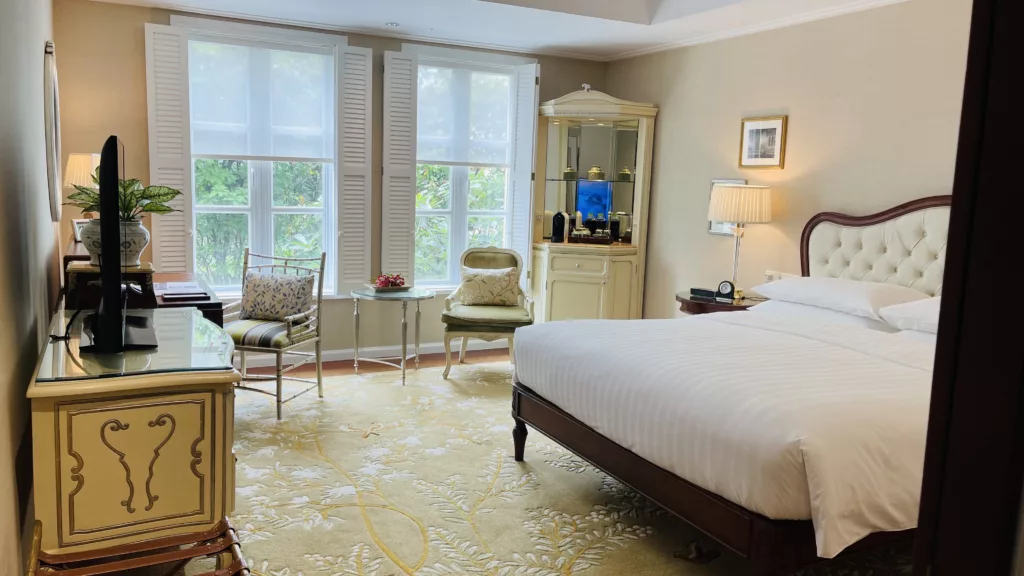 This is also a fantastic option for travel hackers outside the United States who can purchase points during the promotion and don't have access to the lucrative credit cards for earning points like Americans do.
How Many World of Hyatt Points Can You Buy?
As mentioned above, World of Hyatt usually limits members to buying up to 55,000 points per calendar year (not accounting for any bonuses). This cap has been doubled to 110,000 points until the current promotion ends on January 19, 2023.
However, if you're looking to buy more points for a big redemption, you can buy points then combine them across accounts to have enough. It's important to note that the terms and conditions specify that you can only combine points (in either direction) once every 30 days and that only "the number of points necessary to redeem the specific award for which the transfer is being requested may be combined".
The process is a bit cumbersome since you have to complete a paper form and email or mail it in but Hyatt tends to process these quickly. So if you're traveling with a friend or significant other, you could both purchase the maximum of 110,000 World of Hyatt points during this promotion then combine them for redemptions that cost up to 220,000 World of Hyatt points.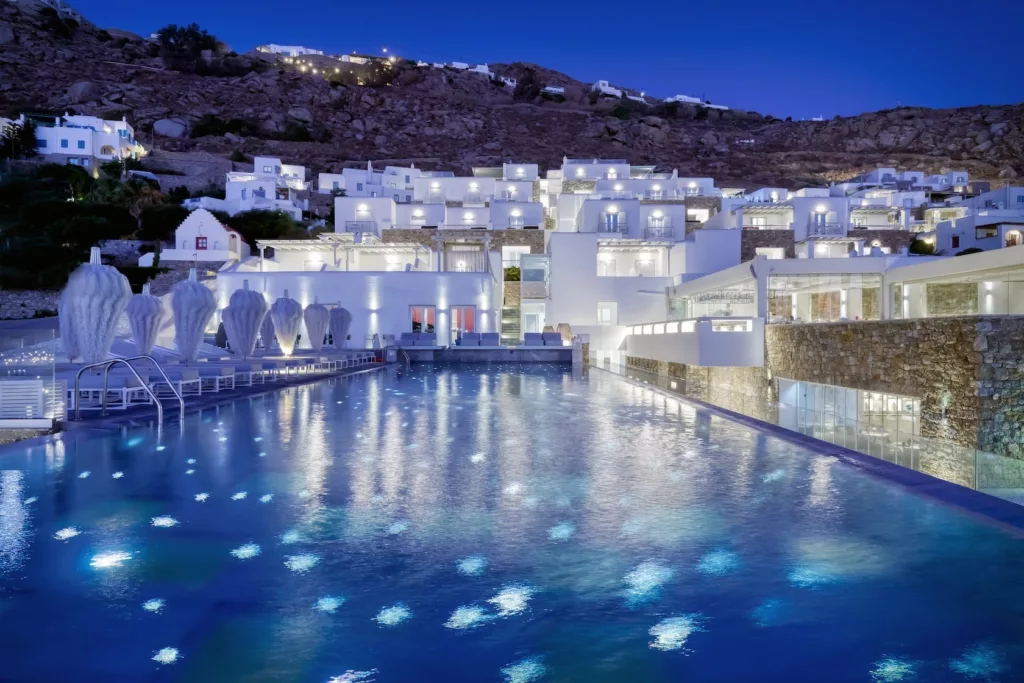 What Credit Card Is Best For A Hyatt Points Purchase?
When you buy World of Hyatt points, the charges are processed by points.com meaning they're categorized as general spend rather than hotel spend. That makes any credit card you're trying to meet a minimum spend for a bonus a great option for purchasing the points.
While both the personal and business versions of the World of Hyatt credit card are fantastic, you will not trigger any Hyatt spend bonuses by using these cards to purchase World of Hyatt points.
The Upshot
Hyatt is offering a 25% discount on purchasing World of Hyatt points until January 19. In addition, the annual cap on points purchases in World of Hyatt has been doubled from 55,000 to 110,000 during this promotion.
This could be a great deal for you if you have an upcoming redemption in mind where you've calculated that a points redemption offers outsized value over paying cash.