When Russia started its invasion of Ukraine, many Western companies immediately started cutting their ties with the Russian invader. Hilton Hotels, headquartered in the Virginia suburbs of America's capital, is not one of these companies.
While Russia's unprovoked and unjustified attack on its neighbor continues, Hilton Honors members might be surprised to learn that Hilton's operations in Russia continue relatively unencumbered.
A Hilton Diamond Explores Russia Amid A War
In a private Hilton Honors community, one member has been sharing his experiences traveling around Russia while staying at Hilton properties.
Based on his posts, he's been working his way around the country, getting an upgrade to the Presidential Suite in St. Petersburg and noting pre-payment terms for a property in Moscow that added a 2.5% processing charge for credit card transactions.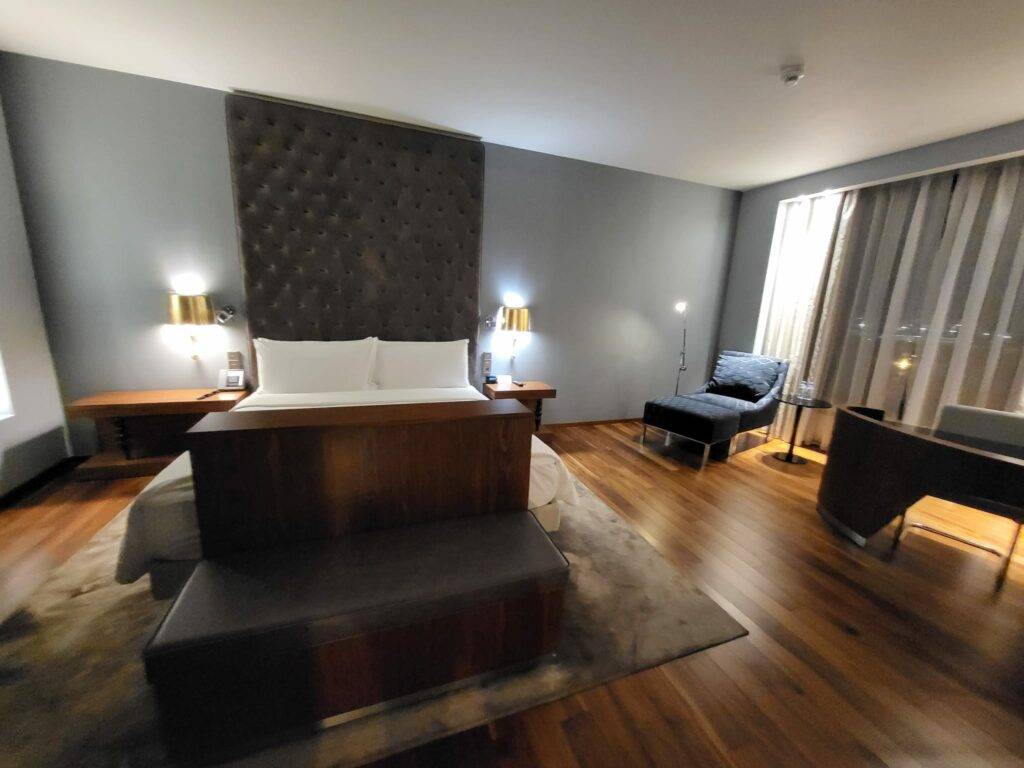 He hasn't divulged the reason for any of his travel in Russia in any of his posts reviewed by Travel Spill. Suffice it to say we find it hard to believe justification exists that both makes travel to Russia necessary and allows him to travel in comfort while sharing updates with strangers. However, in the interest of privacy, we are withholding his name.
Here's how he summarized staying with Hilton properties in Russia while the country wages war on Ukraine: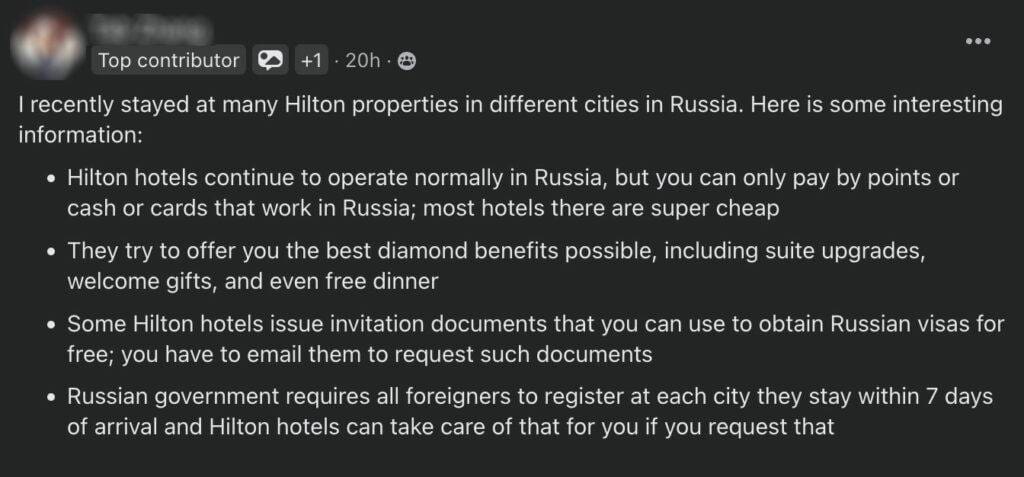 There's recently been lots of commentary recently about the limited value of Hilton status with cutbacks and Diamond elite being available in the United States by simply signing up for a credit card. Much of that chatter is overwrought. But, if you really want to get top-level Diamond elite treatment with Hilton, apparently all you need to do is book a ticket to Russia and assist in financing their ongoing attack on Ukraine.
Why is Hilton Still Doing Business in Russia?
Since Russia started its unprovoked attack on Ukraine, Western companies have been headed to the hills abandoning businesses and assets invested in Russia. That started even before biting sanctions began getting imposed by their home countries united in opposition to Russia's unprovoked and unjustified attack on its neighbor.
The big four accounting firms, Deloitte, EY, KPMG and PwC, all quickly announced that they'd pull out of the country as did the big three consultancies, McKinsey, Bain, and BCG. McDonald's, whose opening in Russia once hailed the start of a new era and became a symbol of reform after the collapse of communism, held a fire sale and exited the country.
It applied in the travel sector where S7, an erstwhile Russian member of the oneworld alliance, found itself suspended from the alliance in April 2022. A few days later, the SkyTeam alliance followed by announcing the decision to "temporarily suspend" Russia's flag carrier Aeroflot from the alliance.
In the hospitality business, Marriott announced in June 2022 that it would suspend all business operations in Russia after earlier closing its Moscow corporate office, pausing the opening of upcoming hotels, and further investment in the market.
Similarly, Hyatt was the first US hotel company to terminate a hotel contract over the war. It now lists no properties in Russia on its website
IHG, headquartered in the UK, stated that it would cease all operations in Russia in June 2022. There are now no Russian hotels listed on its website.
Meanwhile, Hilton still shows 25 locations bookable in Russia on its website. That makes it unique among the four major hotel chains in continuing to do business with a regime that wantonly continues to violate human rights and international law.
Its only counterpart continuing to do business in Russia is Accor, headquartered in France, where the CEO made headlines for tone-deaf comments dismissing the war.
For those of us who enjoy earning and burning points, that likely means Hilton Honors is the only Western loyalty program continuing to offer benefits and redemptions in Russia, including traditional Gold & Diamond MyWay Benefits.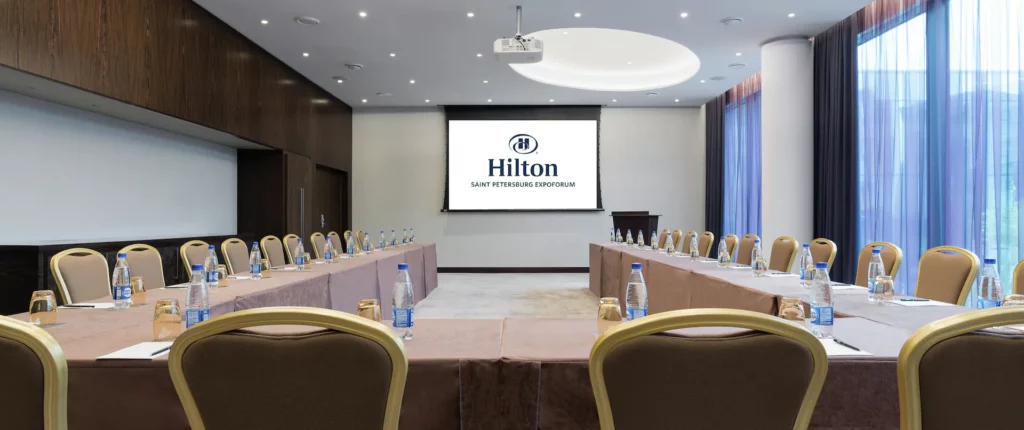 Bottom Line
Hilton is headquartered down the street from the capital of the United States but doesn't seem to feel any duty to stop profiting in the country despite the ongoing violation of international law and human rights atrocities. Hilton states that "respecting and protecting human rights" is "a core area of focus" and that they "prohibit the use of any Hilton property, product or service in any manner that supports or enables any form of abuse or exploitation". It's hard to understand how that statement can be squared with continuing to do business in a country like Russia.