Singapore Airlines has launched a new global ad campaign entitled "World Class". The video introducing the new Singapore Airlines global ad campaign showcases one of the airline's iconic "Singapore Girl" flight attendants traveling the world, connecting with people and cultures, and delivering exceptional service to Singapore Airlines customers on board.
New Singapore Airlines "World Class" Global Ad Campaign
The new Singapore Airlines global ad campaign, titled "World Class," focuses on the airline's commitment to providing its passengers with exceptional service. The airlines introduced the campaign releasing a video featuring one of its iconic "Singapore Girl" flight attendant traveling the world, exploring different cultures and meeting locals. These experiences shape her approach to customer service and allow her to provide passengers with a personalized and genuine experience.
The video opens with a "Singapore Girl" flight attendant introducing herself, applying makeup on herself as required by Singapore Airlines, and highlighting the lengths she goes to provide a memorable and comfortable experience for passengers. In her sarong kebaya, of course. In other words, she represents the values and ethos of the airline.
The video highlights flight attendant's attention to detail in providing passengers with a memorable and comfortable experience. She takes time to understand each passenger's needs and provides a level of service that goes above and beyond expectations. Whether it's making special arrangements for a passenger's meal or assisting with a request, the Singapore Girl is always there to ensure that each passenger's journey is as seamless and enjoyable as possible.
See also: Will SCHLOSS Roxburghe Become a World of Hyatt Favorite?
The video also showcases some of the airline's amenities, such as lie-flat beds in Suites Class and the world-renowned cuisine served on board. These offerings, combined with the exceptional service provided by the flight attendants, create a travel experience that is truly world-class.
The new Singapore Airlines global ad campaign showcases the airline's commitment to sustainability. The Singapore Girl protagonist interacts with local communities and engages in sustainable tourism practices, such as participating in beach clean-ups and supporting local businesses.
Watch the 90-second video ad for yourself below.
"At Singapore Airlines, service excellence is deeply ingrained in our DNA and our customers are at the heart of everything we do. This campaign highlights our unwavering commitment to deliver a world-class travel experience, no matter the duration of the journey. Our award-winning cabin crew are central to this promise, with their rich and diverse experiences, as well as their dedication to customer service, having a positive impact on everyone around them."

Mr Lee Lik Hsin, Executive Vice President Commercial, Singapore Airlines
See some of the print ads Singapore Airlines released with the ad campaign below.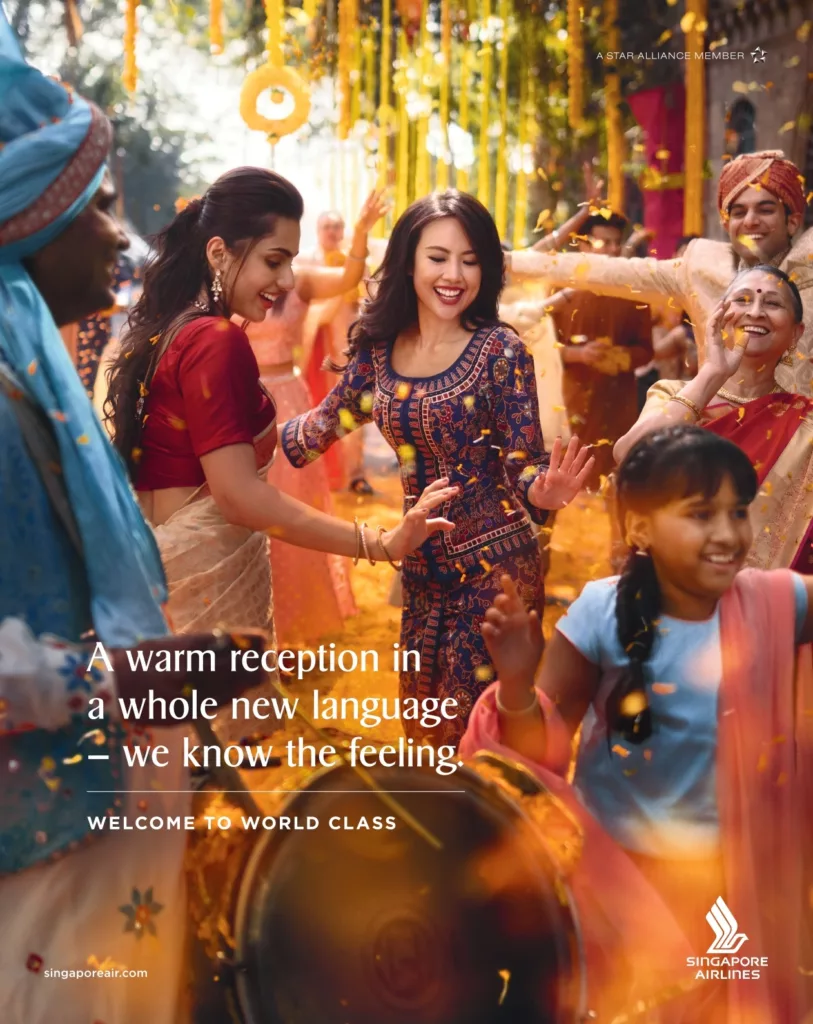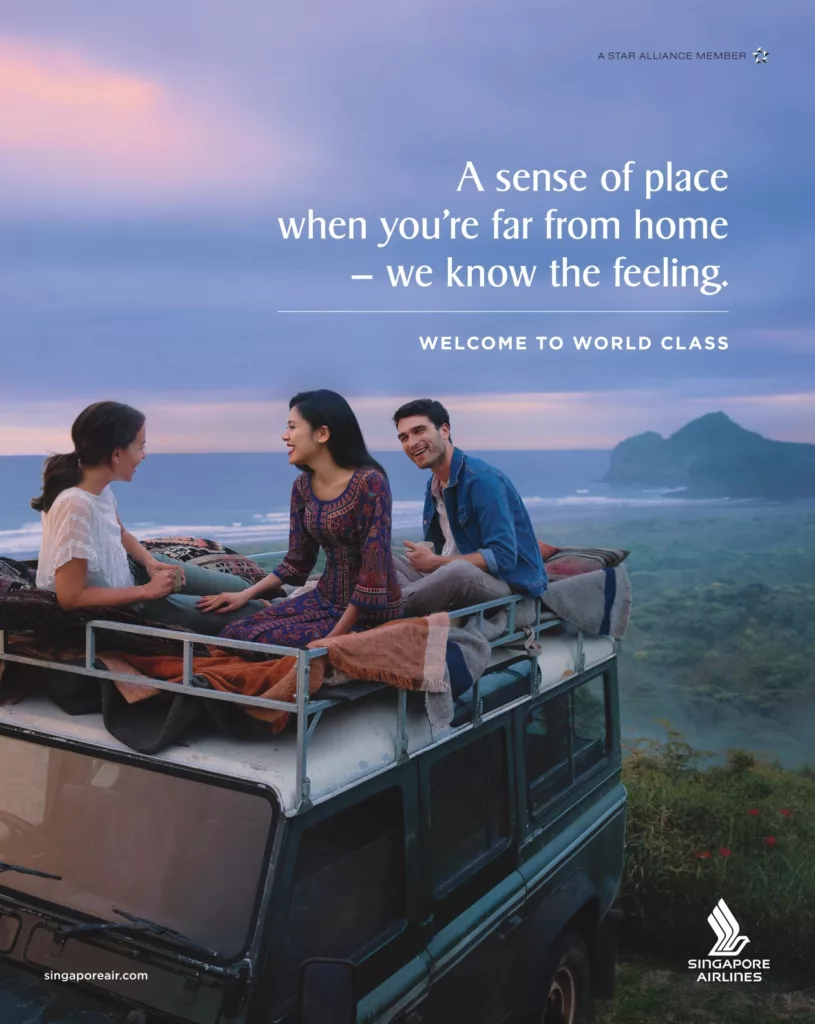 What does World Class mean at Singapore Airlines?
The "World Class" campaign comes at a time when Singapore Airlines is facing increasing competition, both from traditional airlines and new entrants to the market. Passengers are more informed and discerning than ever, airlines are having to ensure they stand out and offer new services like free in-flight Wi-Fi for premium passengers and KrisFlyer elites on Singapore Airlines.
The "World Class" campaign speaks directly to these expectations and sets Singapore Airlines apart as a provider of world-class service. The video's message is universal and relatable, connecting with passengers on an emotional level and highlighting the benefits of choosing Singapore Airlines over its competitors.
The airline's commitment to service is reflected in its long history of awards and accolades, including being named the World's Best Airline by Skytrax for five consecutive years.
See also: New Air France Business Class Suites Launch Today
Botton line
Singapore Airlines has released a new "Welcome to World Class" ad campaign, it's first since the pandemic. The video is a powerful reminder of how the airline continues to stay true to its traditional ways of doing things to ensure passengers have a premium experience while staying innovative and sustainable.
What do you think of the new campaign? Let us know.