Hyatt's Destination by Hyatt brand is expanding into the United Kingdom with the addition of SCHLOSS Roxburghe, a historic Scottish estate located in the countryside. The hotel joins Hyatt after going through a significant renovation and adding an extension with a spa, 58 additional rooms, and 12 luxury Scottish cottages.
Particularly exciting for World of Hyatt loyalists might be the fact that the new hotel is categorized as a Category 4 hotel by World of Hyatt. There's only a limited number of truly great properties to use the category 1-4 free night awards. If this lives up to its billing, it may become a favorite especially for Europe-based outdoor enthusiasts. Let's take a look.
SCHLOSS Roxburghe Hotel Details
SCHLOSS Roxburghe is a Scottish country estate converted into a hotel located on a 300-acre estate near the small town of Kelso, about an hour from Edinburgh and Newcastle. For much of its history, it was owned by the Duke of Roxburghe. In addition to the hotel, the property features a championship golf course and a range of outdoor activities.
The 102-room resort went through a significant transformation including the addition of 58 new rooms and suites and 12 classically designed Scottish cottages. The rooms are split between 20 guest rooms and suites within the historic manor house and a further 58 guest rooms in a new extension called The Estate House.
The cottages are located in the property's woodlands and have additional living space, fitted kitchens, and furnished garden terraces. The property plans to introduce 50 more cottages later this year.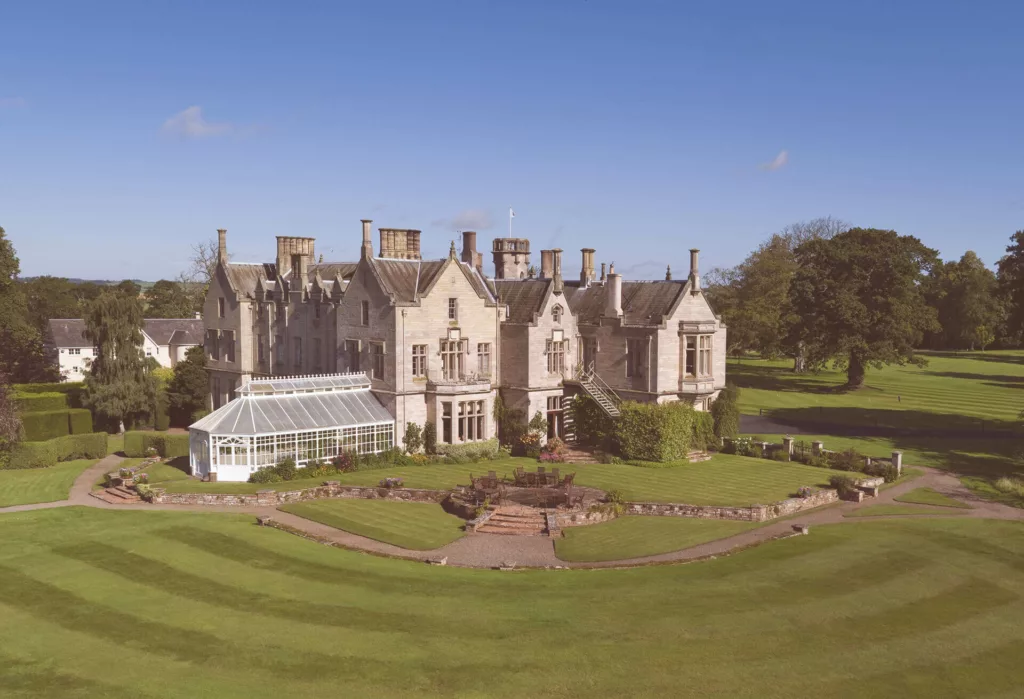 There's also 12,000 square feet of spa facilities including a heated outdoor heated infinity pool with an underwater sound system, a plunge pool, hot tub, and 6,400 square foot relaxation area. The spa has three treatment rooms for treatments along with a Finnish dry sauna and a glass-fronted aromatic sauna, both with pool views.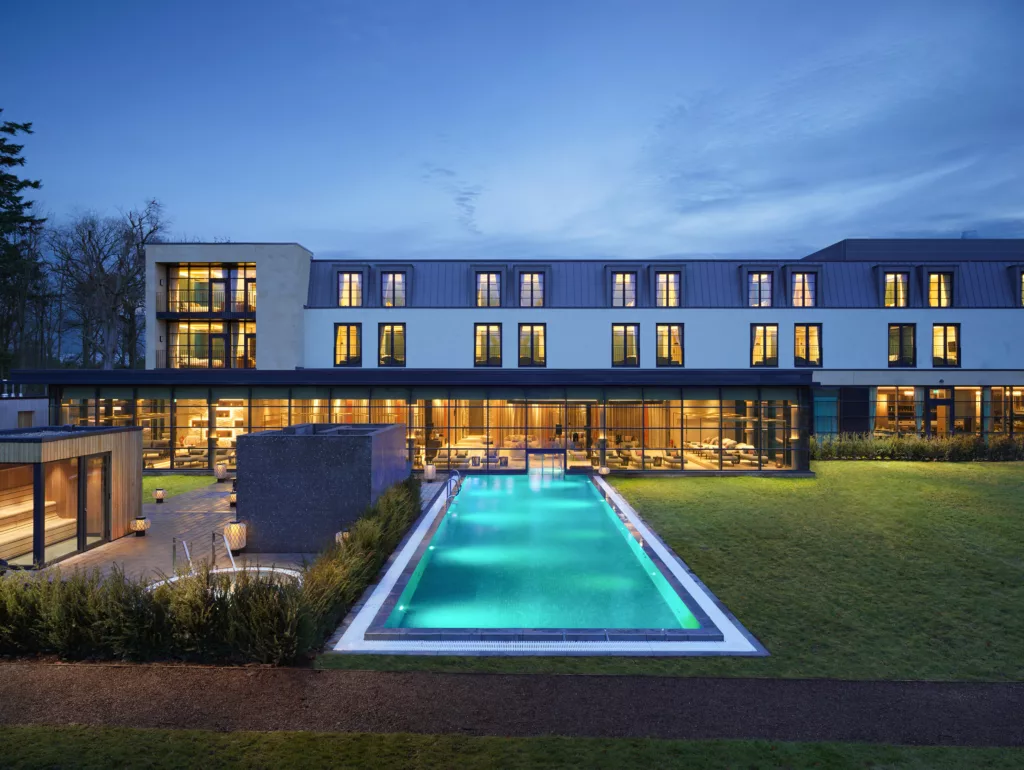 Here's how the property describes itself:
Modern life can be a little unforgiving at times; work, family commitments and a packed schedule keep you busy and before you know it, a week's gone by without a proper break. No wonder then, that country house hotels have become so popular. The ideal retreat to get away from it all, hotels like ours offer some respite from the stresses and strains of big city life. 

An hour's drive from both Edinburgh and Newcastle, SCHLOSS Roxburghe sits amongst miles and miles of gorgeous countryside in the Scottish Borders. Formerly owned by the Duke of Roxburghe, our grand and inviting hotel has a proud heritage. Blending historical elements with elegant, modern furnishings, every inch of our vast Scottish country house hotel has been lovingly designed for maximum luxury. 

More than just a hotel, SCHLOSS Roxburghe, part of Destination by Hyatt, offers a slice of luxury rural life. Embrace fully the chance to live like the lord of the manor for a weekend; indulge with good food, partake in country sports and stay in supreme comfort during your time here. Offering a way of life you could quickly become accustomed to, prepare yourself for wanting to visit SCHLOSS Roxburghe again and again.
SCHLOSS Roxburghe offers guests the opportunity to fully immerse themselves in the natural beauty of Scotland. The property boasts an array of scenic walking trails and is also dog-friendly. It also has an on-site Country Sports Centre to organize other activities. Guests can try their hand at exciting pursuits such as salmon fishing on the River Teviot or take part in field sports like archery and clay pigeon shooting.
The hotel promises to have staff on hand to guide guests through these experiences and ensure they are able to enjoy the best of the Scottish countryside.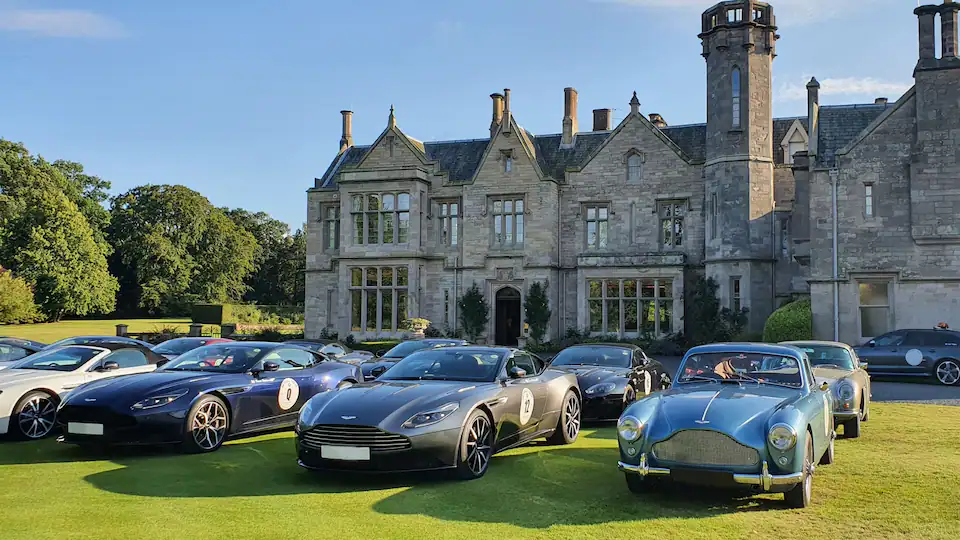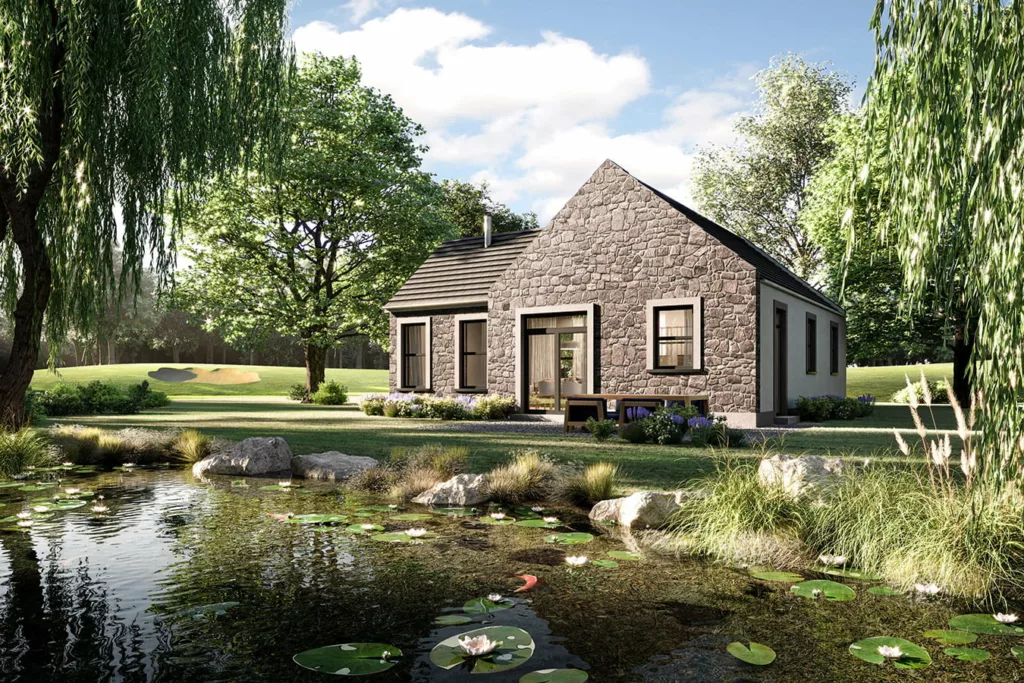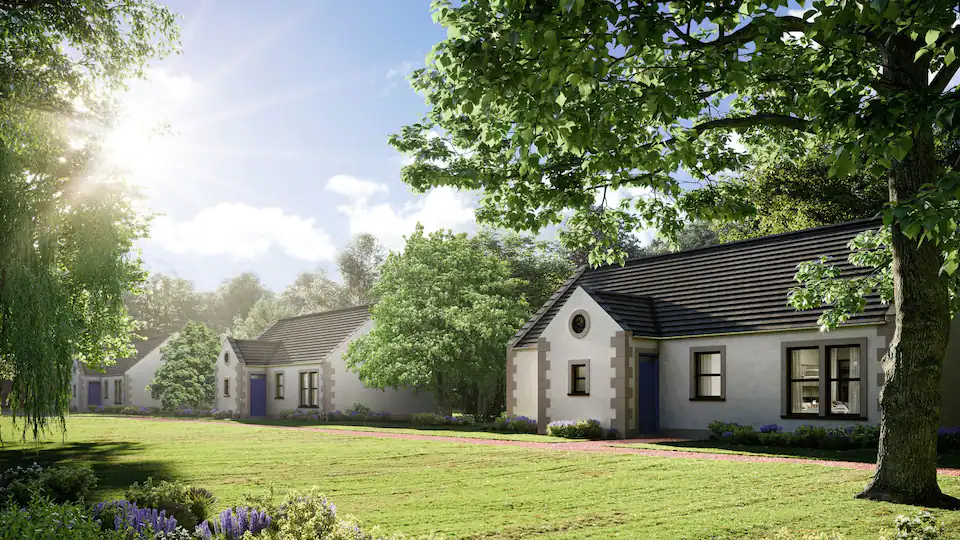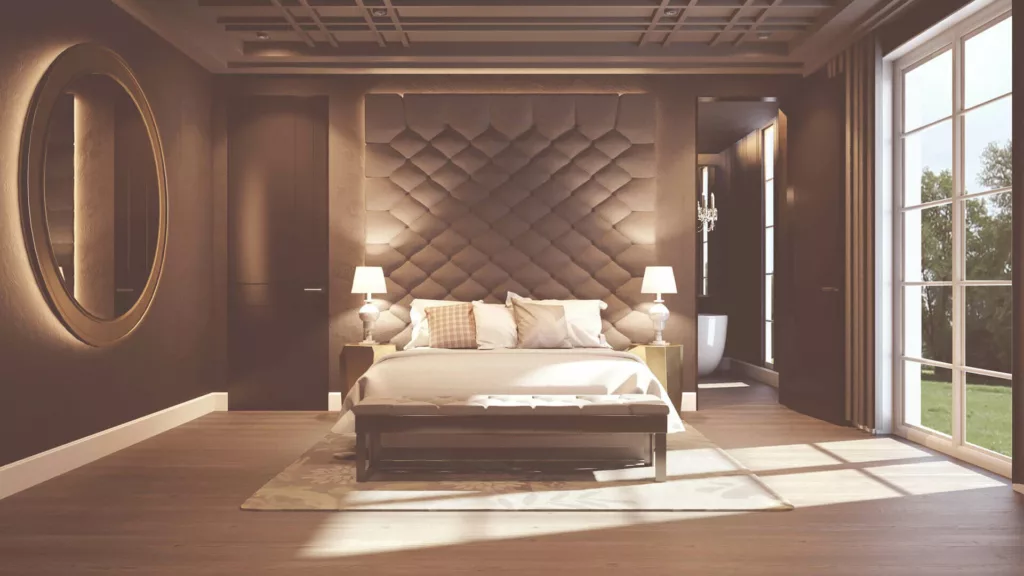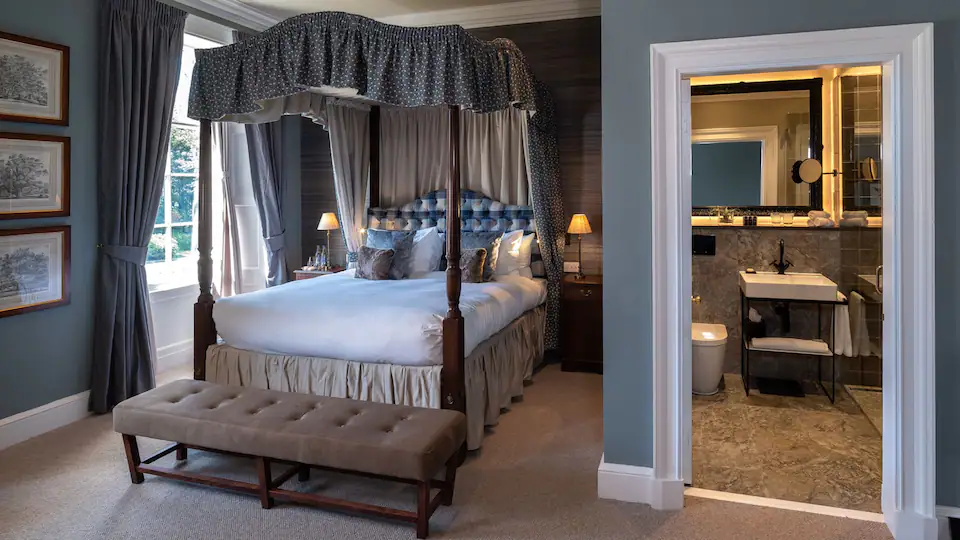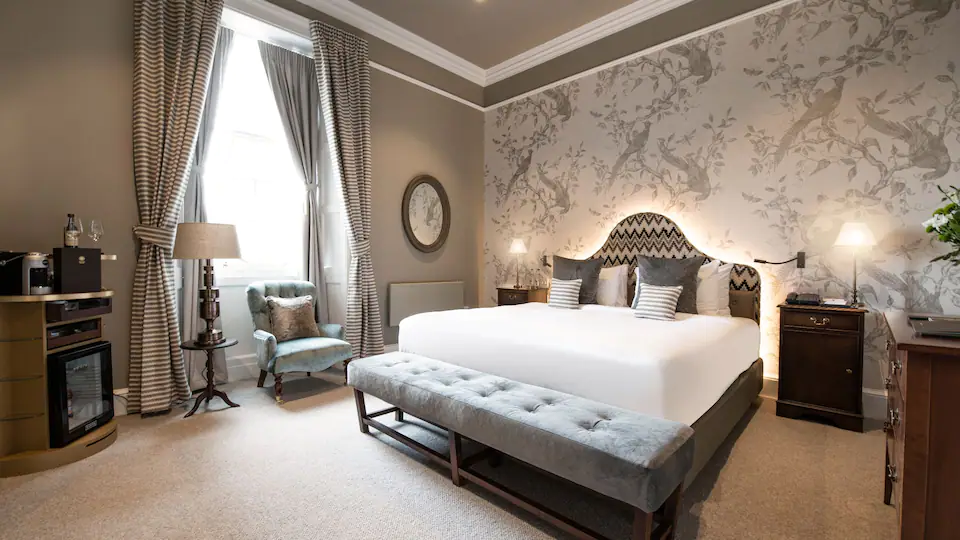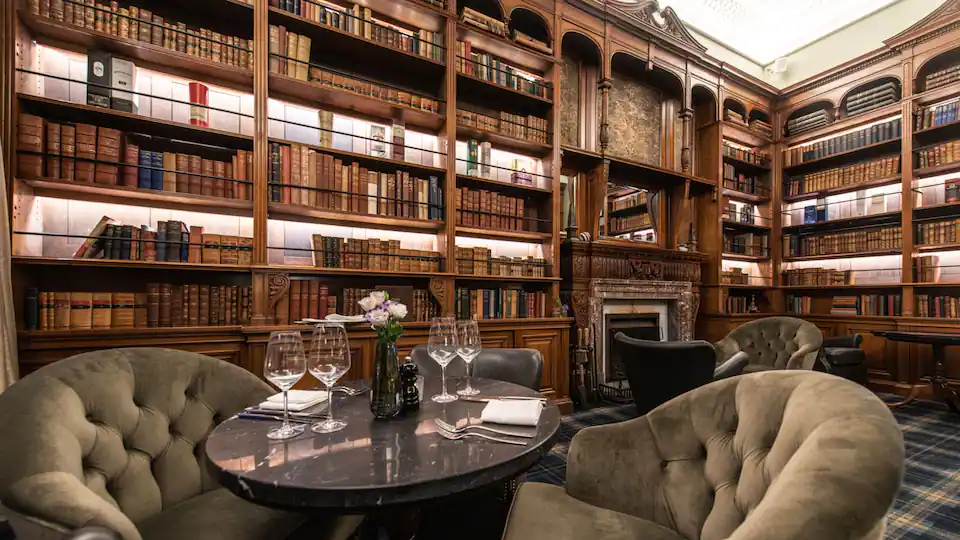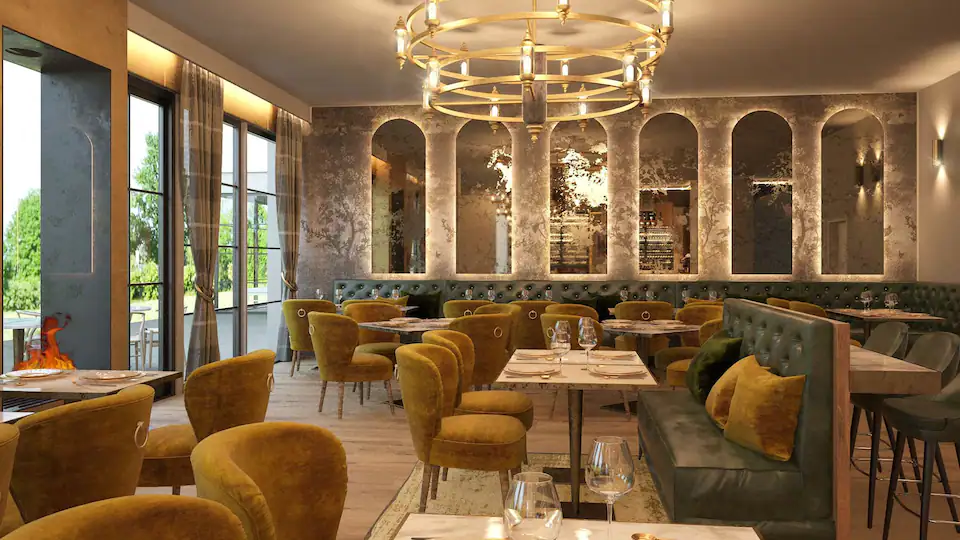 The History of SCHLOSS Roxburghe
The history of SCHLOSS Roxburghe can be traced back to the 12th century despite the numerous undergone changes throughout the centuries.
In the 15th century, a tower was built on the site of what is now SCHLOSS Roxburghe. The tower, known as Sunlaws, was likely used as a fortification and residence. However, in September 1545, the tower was burned by an English army led by Edward Seymour, Earl of Hertford.
The tower was rebuilt in the 16th and 17th centuries, and a new house was built in the early 18th century. Whether or not the new house incorporated part of the old tower or was built on a new site is not clear. However, the 18th century is when a Scottish legend spent a night at SCHLOSS:
It was in 1745 that the most famous and romanticised of all the Jacobite uprisings began. The foundations of the rebellion rested on the love held between father and son as Charles Edward Stuart attempted to take the throne for his father. Affectionately known today as Bonnie Prince Charles, the rebel rising has since become part of Scottish legend and folklore.

During the rebellion, the prince spent a night in the home of Lady Chatto. The magnificent estate, formerly known as Sunlaws, located in the peaceful countryside of the Scottish Borders was for one night host to one of Europe's most romantic historical figures.

The following day he set forth his advance into England, however before he left the prince planted a white rosebush in the grounds of the Estate.
In 1809, the new house was rebuilt in its current form. Over the years, it served as a residence for several notable families, including Robert Scott-Kerr and the Dukes of Roxburghe. In the 1960s, the Duke converted Sunlaws House into a hotel which it has been since.
Now, after a major renovation that included adding an extension with a spa, 58 additional rooms, and 12 luxury Scottish cottages stunning 300-acre, the historic property is joining Destination by Hyatt. The property is continuing construction with plans to introduce a further 50 cottages to guests later this year.
Despite all of the changes, the white rose bush planted by Bonnie Prince Charles is supposedly still somewhere on the property…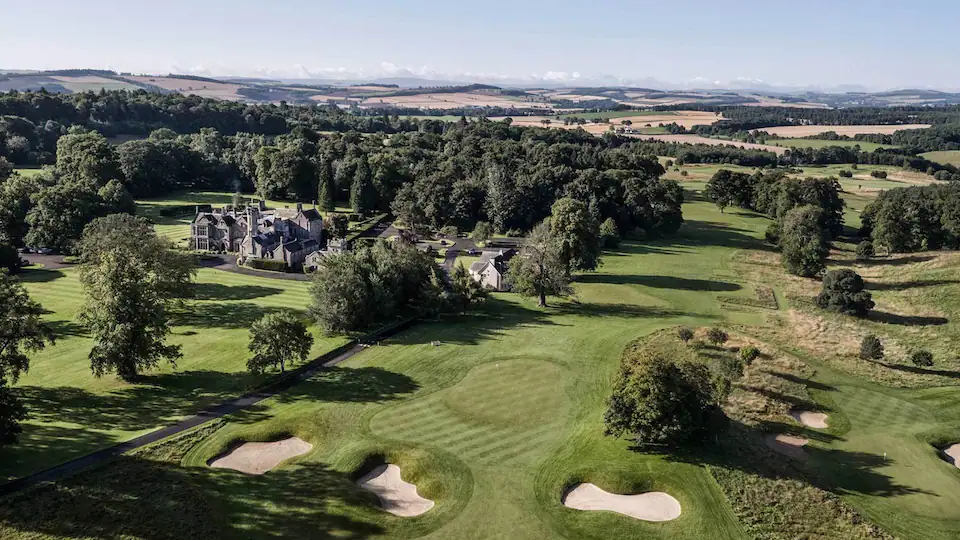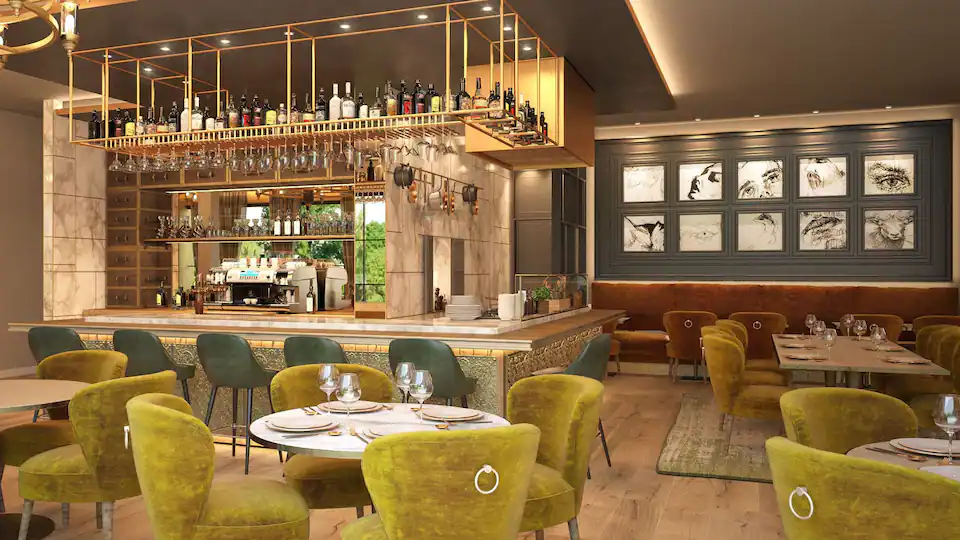 Why This Is an Exciting Addition for World of Hyatt
Schloss Roxburghe offers a unique experience and a lot of potential value for World of Hyatt members, especially at its category 4 classification. Destination by Hyatt stays are eligible for all standard benefits for World of Hyatt elites including suite upgrades and breakfast for Globalists.
The property's location in Scotland, with its stunning 300-acre estate and proximity to Edinburgh and Newcastle seems to promise an amazing escape, especially for World of Hyatt members based in Europe.
If the hotel lives up to the hype, this could become a smart choice to utilize category 1-4 World of Hyatt awards.
Looking ahead into the booking calendar, there's award space available on peak dates when a World of Hyatt award night would cost 18,000 points and a cash booking using the grand opening sale goes for 308£ or roughly $385 USD per night. Not bad value for a redemption or using an award.
Bottom line
SCHLOSS Roxburghe, located in the Scottish countryside, is joining Hyatt as a "Destination by Hyatt" hotel. The hotel located in a country estate offers guests the chance to immerse themselves in the natural beauty of the Scottish Borders. The dog-friendly property boasts a championship golf course, outdoor heated infinity pool, a full spa, an array of scenic walking trails and has an on-site Country Sports Centre to organize other activities. It's classified as a Category 4 hotel by World of Hyatt, potentially making it a great option for using a category 1-4 free night award.