For the first time in nearly 20 years, British Airways has announced that it will be rolling out new uniforms for its employees starting in spring 2023.
Ozwald Boateng Designs New British Airways Uniforms
The new uniforms, which were designed by fashion designer Ozwald Boateng, will start being rolled out to all 30,000 frontline staff in the spring. The process will start with engineers and ground handlers and is expected to be complete by summer.
After teasing the announcement on Instagram, British Airways released a video presenting the new uniforms.
The new uniforms are the first major change to BA's uniforms in nearly 20 years. Ozwald Boateng spent four years working on the project.
According to BA, Boateng was chosen to create the new uniforms because of his commitment to quality and attention to detail. He's known for his tailored suits and modern, stylish designs. The collection includes jumpsuits and a tunic and hijab option for female staff and a tailored three-piece suit with regular and slim-fit trousers for male staff.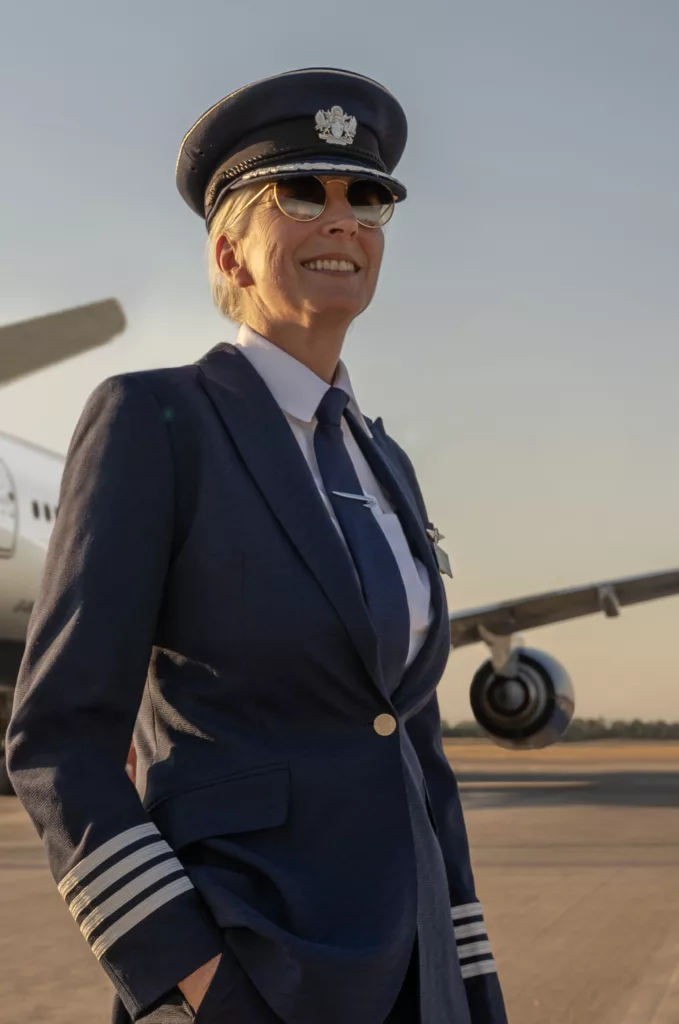 Our uniform is an iconic representation of our brand, something that will carry us into our future, representing the very best of modern Britain and helping us deliver a great British original service for our customers. From the very start this has been about our people. We wanted to create a uniform collection that our people are proud to wear and with the help of over 1,500 colleagues, we are confident that we have delivered this.

Sean Doyle, Chairman and CEO, British Airways
BA reports that Boateng shadowed team members to understand how the uniform needed to perform for each job and to ensure a modern, stylish look with high-quality, resilient fabrics that are easy to care for.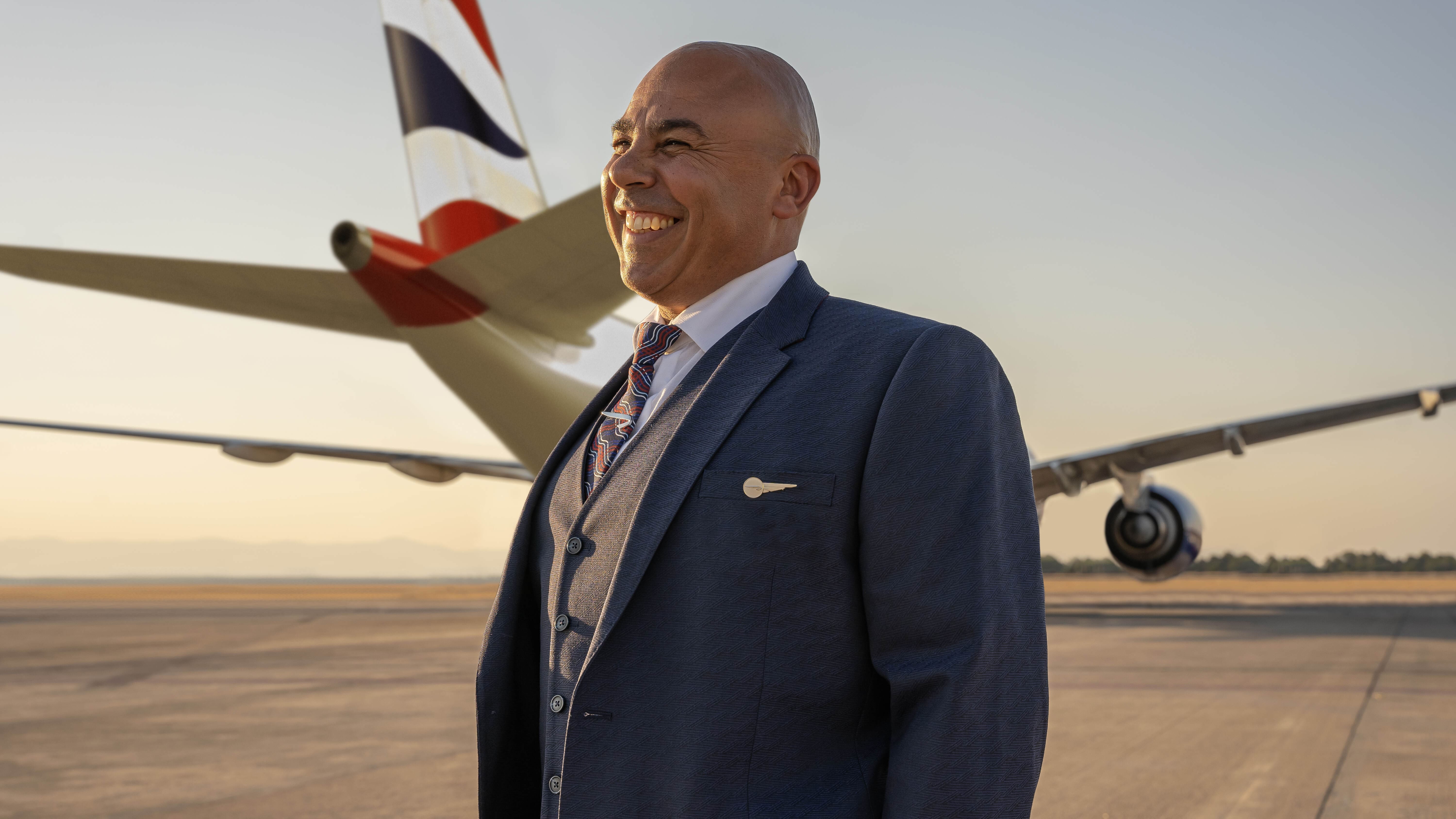 More than 1,500 employees across the airline participated in 50 workshops to help ensure the practicality of the new uniforms. These workshops included design sessions, prototype feedback, and garment trials. The uniforms were secretly tested over the past six months on cargo flights across Europe and by engineers maintaining aircraft.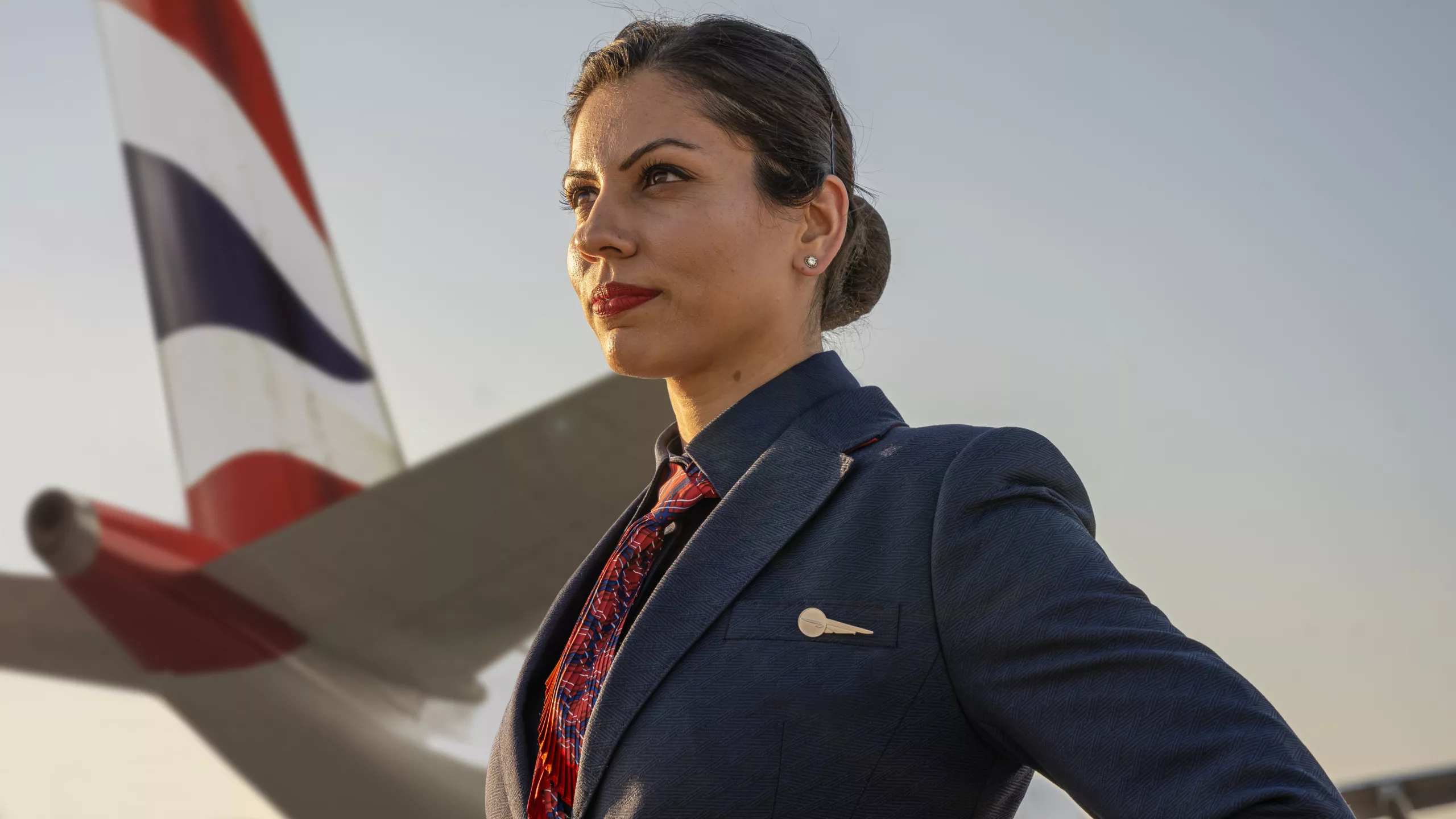 The collection was inspired by the airline, its people, and the art of flying, and features an airwave pattern and jacquard fabric with a variation of the airline's iconic speedmarque logo.
British Airways Uniforms Through History
As the flag carrier of the United Kingdom, the appearance of its staff and its uniforms have always been a reflection of its country. They've changed and evolved over the years to reflect its brand image and changing attitudes in its host country.
The airline was formed in 1974 by the merger of British Overseas Airways Corporation (BOAC) and British European Airways (BEA).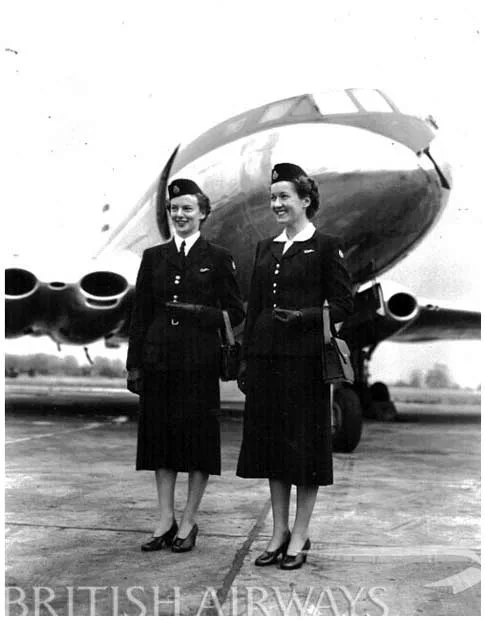 In the early years of the airline, after the uniforms were quite traditional, with female flight attendants wearing skirtsy, wool-crepe dresses with matching coats and pillbox hats. Male flight attendants wore dark suits with white shirts and ties.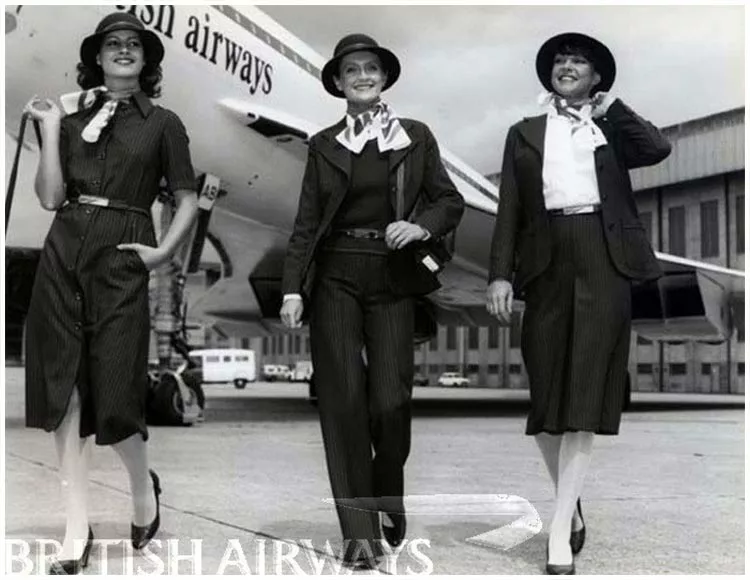 Soon the uniforms underwent a major overhaul, with the introduction of more modern and stylish designs. Female flight attendants began wearing shorter dresses with bold, colorful patterns, while male flight attendants wore tailored suits with colorful ties and pocket squares.
In the 1990s, the uniforms became more streamlined and professional, with a focus on comfort and practicality. The airline launched a new concept in 1992 designed the Irish designer Paul Costelloe. Female flight attendants began wearing pantsuits and male flight attendants wore tailored suits with open-collared shirts.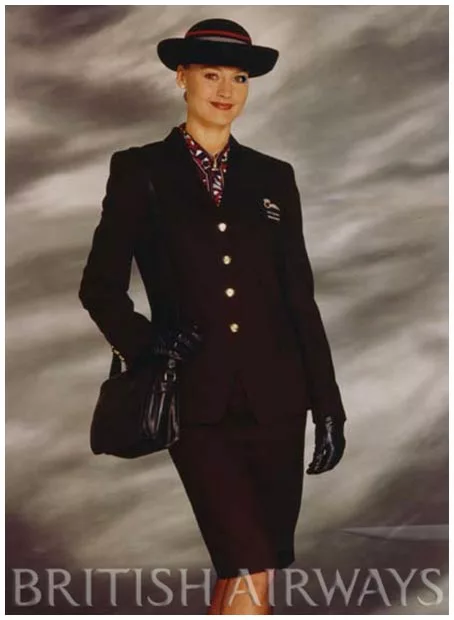 In the early 2000s, the uniforms underwent another major overhaul, with the introduction of a new design by fashion designer Julien MacDonald. The new uniforms featured a modern design with a color palette of navy, red, and gold. Female flight attendants wore wrap-style dresses with matching jackets, while male flight attendants wore tailored suits with open-collared shirts.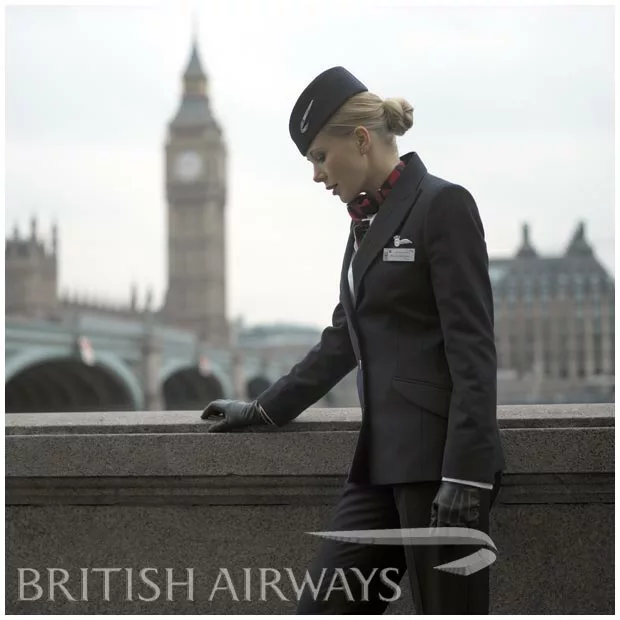 These uniforms are being replaced by the new design announced today.
Bottom line
British Airways is replacing its iconic Julien MacDonald-designed uniforms with a new design by fashion designer Ozwald Boateng. It's a dramatic change. British Airways has stuck to one uniform for over 20 years and its current uniform has become a symbol of both British Airways and the United Kingdom.
However, the new collection with modern, stylish designs and a range of inclusive options for both male and female staff — including tunic and hijab, better reflect the company's inclusive values and place in a modern, diverse society.
It remains to be seen how well the new British Airways uniforms will hold up under the strain of constant use by team members. It's a modern design that should age well and, despite initial misgivings, frequent British Airways flyers will come to appreciate. They'll be rolled out to staff starting this spring with the process slated to be complete by summer.