The Spanish Union of Airline Pilots (SEPLA) announced on February 4, 2023 that 92.37% of Air Nostrum pilots have voted in favor of an indefinite strike, following a pay dispute with the regional carrier. The walkout is expected to occur soon, although no specific date has been set as of yet, according to Reuters.
Iberia-Franchisee Air Nostrum Faces Pilot Strike
Air Nostrum pilots have voted overwhelmingly in favor of indefinite strike action due to a pay dispute with the airline. The pilots union, SEPLA, is seeking a 30% pay rise for its members between 2023 and 2024, but the airline has warned that granting such a significant pay rise could put its viability at risk.
Air Nostrum operates a fleet of CRJ1000, CRJ200, and ATR 72-600 aircraft. The Spanish regional carrier is owned independently of the International Airlines Group but primarily operates regional flights as a franchisee of oneworld-member Iberia, Spain's national carrier.
The strike vote come as Air Nostrum is in negotiations to merge with Irish regional carrier CityJet to create the largest regional carrier in Europe. Separately, Iberia is also working to finalize a merger with Air Europa, its Spain-based rival.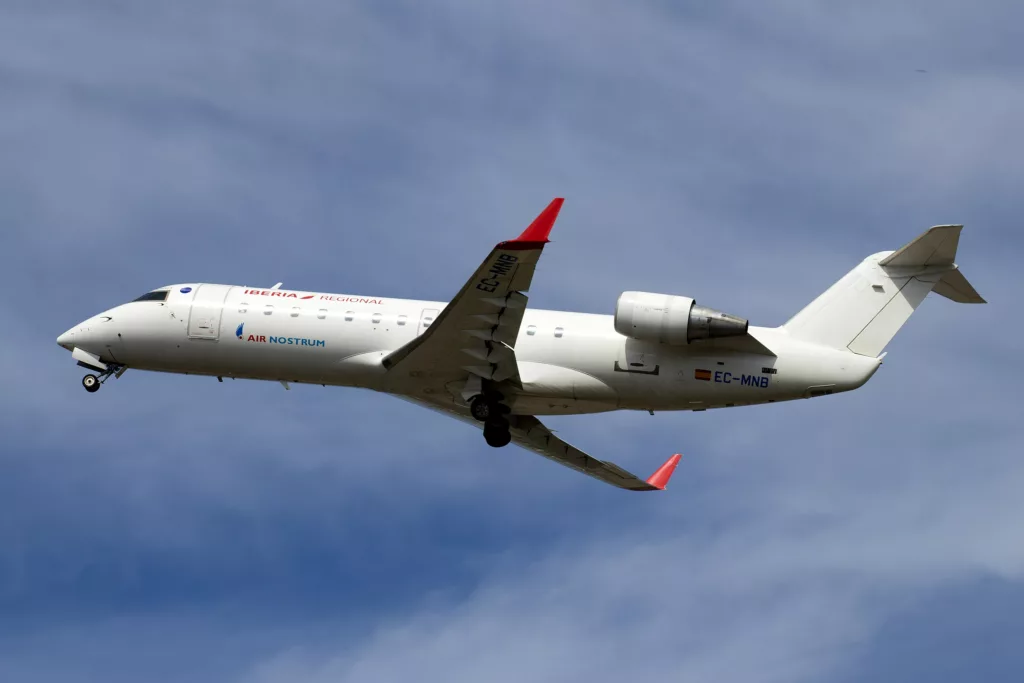 The exact date of the strike is yet to be announced, but talks between the airline and its pilots union, SEPLA, are set to take place on February 7th and 8th, offering the chance for a walkout to be avoided.
Like any strike, this could cause significant disruption. If you have an upcoming Iberia booking operated by Air Nostrum, you'll want to be sure you're :
Check the status of your flight: In the event of a strike, Air Nostrum is likely to cancel or delay flights. You can check the status of your flight on the airline's website or with your travel agent.
Know your rights: If your flight is cancelled or significantly delayed due to the strike, you may be entitled to compensation under EU Regulation 261/2004.
Consider alternative flights: If you have a flight booked with Air Nostrum in the coming days, it may be a good idea to consider alternative flights with another carrier.
Buy travel insurance: If your flight faces disruption due to a strike, a quality travel insurance plan will help ensure alternate flights and necessary accommodation are covered.
See also: Southwest Pilots Poised To Strike As Union Calls Authorization Vote
Bottom line
It's not quite summer, but European labor unions are once again threatening disruption for travelers. Although a recently threatened strike by TAP Air Portugal crew was called off, Air Nostrum pilots are now threatening a strike. If you're booked on an Iberia flight operated by Air Nostrum, this could cause significant disruption so be sure to keep an eye on the potential strike and regularly check the status of your flight.