If you frequently stay at Hyatt hotels, card_name is definitely a card to consider adding to your wallet.
With a reasonable annual fee, the card offers great benefits to anyone who regularly stays at Hyatt properties or engages with World of Hyatt at any frequency. Meanwhile, the baseline benefits are worth enough that, if you're not a regular Hyatt guest, this probably won't be your most valuable card but it's arguably still worth applying for.
The card is currently offering a generous welcome bonus if you're approved. bonus_miles_full
Globalist is the most useful hotel status for me (I'm a regular at Hyatt properties) so this is a card that I personally carry and find very valuable. If you have any engagement with the Hyatt chain, this is a card to seriously consider adding to your wallet and regularly spending on.
Hyatt Card Basics & Annual Fee
card_name has an annual fee of FEE. The fee is not waived for the first year, but there is no additional cost for adding card members to your account.
The annual fee is easily worthwhile whether or not you plan to use this card or not.
In the first year, you'll receive $100 in credit towards on-property spending at Hyatt. In addition, every year, you'll receive a World of Hyatt category 1-4 free night award on your cardmember anniversary date. As we'll see, that alone should make holding the card worthwhile.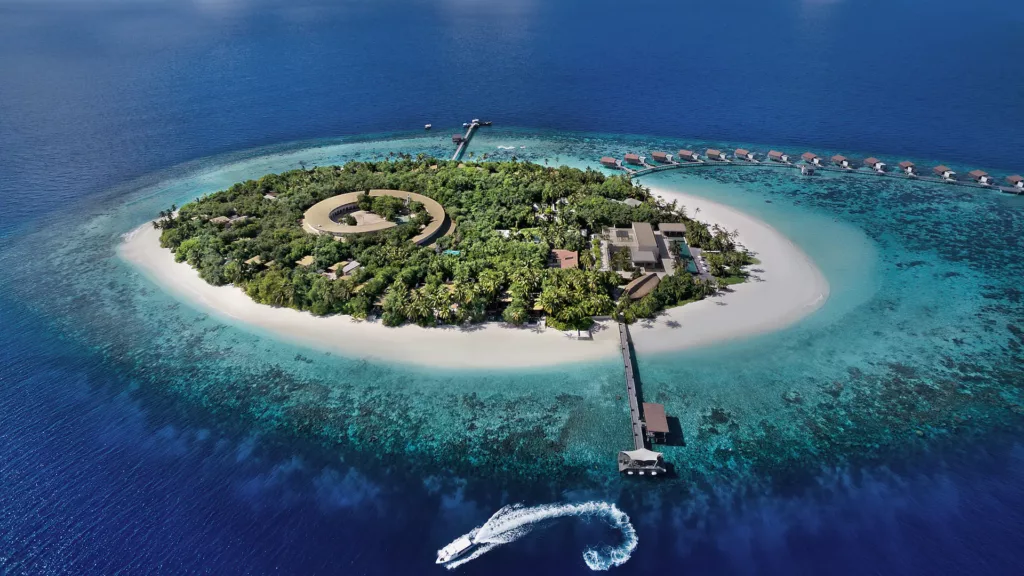 Hyatt Card Welcome Bonus
Welcome Bonus:
bonus_miles
Right now, card_name is offering a particularly generous welcome offer for new signups.
bonus_miles_full
30,000 World of Hyatt points can go a long way. Free night redemptions at Hyatt start at just 3,500 points if you stay at a Category 1 property on off-peak dates like I recently did at the Story Hotel Signalfabriken in Stockholm. That means this welcome bonus alone is worth over a week at certain hotels.
If you have your eye on a more aspirational redemption, 30,000 World of Hyatt points is enough for a night at the vast majority of Hyatt properties.
Hyatt Card Welcome Bonus Eligibility
The welcome bonus on the personal Hyatt card is not available to you anyone if you currently hold the card or if you've received the new card member bonus on it within the past 24 months. Having the business version of the card or getting the bonus on the business version does not affect your eligibility.
The card is issued by Chase so their 5/24 rule is applicable. Under the 5/24 rule, Chase generally will not approve you for new cards with them if you've opened five or more card accounts in the preceding 24 months (rolling).
Earning Points With The World of Hyatt Credit Card
Unsurprisingly, the Hyatt Card's most lucrative spend category is at Hyatt Hotels but it isn't the only category where Hyatt offers an industry-leading offering. There are definitely other categories where you might consider spending money on the card.
Here's an overview of its points earnings on spending with the card.
Hyatt Card: 9x Points at Hyatt Hotels
The Hyatt Card earns up to 9x points per dollar spent at Hyatt Hotels. This breaks down as 4 Bonus Points per dollar spent at Hyatt hotels from the card & 5 Base Points per dollar you can earn as a World of Hyatt member.
This applies to spending at hotels across Hyatt's portfolio and at hotels that participate in Small Luxury Hotels of the World's alliance with Hyatt.
That's an excellent return on spend making this my card of choice when paying at Hyatt properties.
Hyatt Card: 2x Points on Fitness
The Hyatt Card has a unique bonus category: fitness spending. Cardholders earn 2x points per dollar on fitness club and gym memberships. This bonus also works globally and is another category where the World of Hyatt Card is industry-leading.
Fitness is a unique bonus category for this card reflecting Hyatt's focus on health and wellness. As far as I know, this is the only card that offers a bonus category for fitness spending making it an obvious choice if you spend frequently in this category.
Note: Fitness doesn't include spending on fitness gear at, for example, the Nike store or Lululemon but it does include classes like Barry's, Rumble, Orange Theory, or Soul Cycle. I often get bonus points on Barry's Bootcamp in Milan, Italy using the Hyatt Card.
Hyatt Card: 2x Points at Restaurants
The Hyatt Card offers 2x points per dollar spent at restaurants worldwide including cafes and coffee shops. While this isn't bad, it isn't industry-leading leading and you might want to consider another card with better returns for restaurant spend.
Hyatt Card: 2x Points on Airfare Purchased from Airlines
The Hyatt Card offers 2x points per dollar on airfare purchased directly from airlines. Other cards, such as the American Express Platinum Card, offer up to 5x points for this category.
Hyatt Card: 2x Points on Transit/Commuting
The final Hyatt Card bonus category is 2x points per dollar on local transit and commuting. This includes almost anything that could be considered local transit and commuting, including taxi cabs, mass transit, tolls, and ride-share services like Uber or Lyft.
This is not the best return available for this category but it might be useful depending on what other cards you have in your wallet.
Hyatt Card: 1x Points on All Other Purchases
For any spend that does not fall into one of the bonus categories discussed above, cardholders will earn 1x Bonus Point per dollar on everyday spending.
That means this probably isn't the best credit card in your wallet for everyday spending unless you're aiming to earn a welcome bonus or one of the incremental benefits from spending on this card.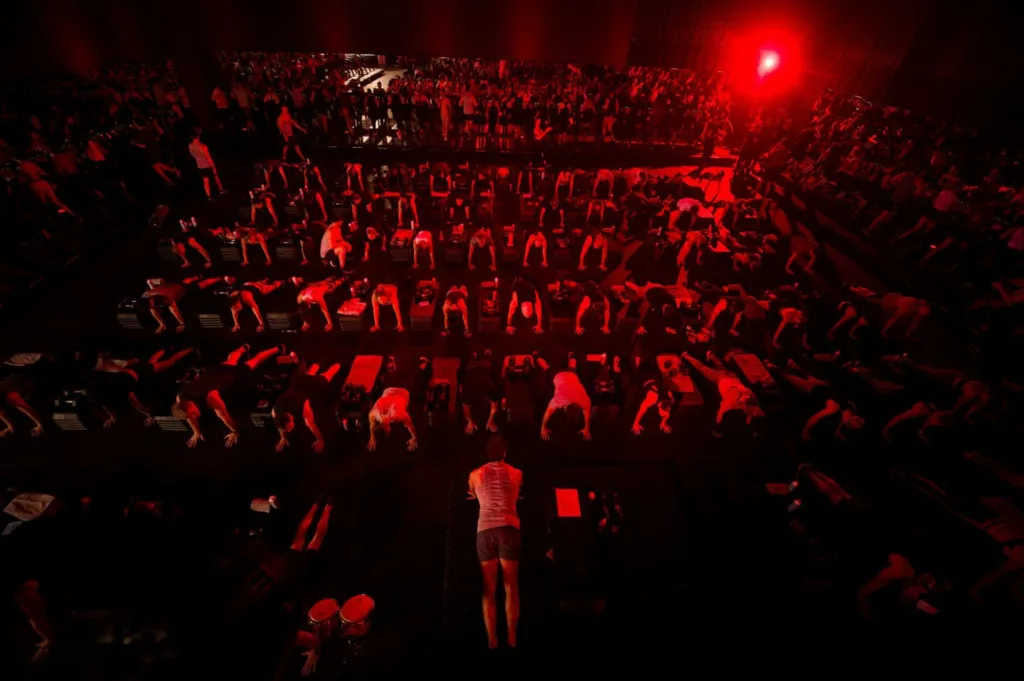 World of Hyatt Credit Card Benefits
Free Annual Category 1-4 Night Award
With the World of Hyatt Credit Card, you'll receive one free night award every year after your cardmember anniversary. This is a Category 1-4 award.
These Category 1-4 Free Night Awards can be extremely useful. I redeemed one for a stay at the Park Hyatt Saigon on a night when the cash rate was well over $1,000.
Second Category 1-4 Free Night Award By Spending $15,000
You can also receive one additional free night award at any Category 1-4 Hyatt hotel or resort after spending $15,000 during your cardmember anniversary year.
Automatic World of Hyatt Discoverist Status
As a cardholder, you enjoy automatic World of Hyatt Discoverist status for as long as your account is open.
While this is the lowest elite status offered by Hyatt, it still unlocks significant value including guaranteed late checkout at most properties and room upgrades, when available, to preferred types within the category booked.
World of Hyatt Tier-Qualifying Nights
Beyond automatic Discoverist status, the Hyatt card offers also makes it easier to earn Explorist and Globalist status with World of Hyatt. All cardholders earn 5 tier qualifying night credits every year on their upon account anniversary.
In addition, cardholders earn 2 additional tier qualifying night credits for every $5,000 spent on the card.
Many World of Hyatt benefits — such as breakfast, confirmable suite upgrade awards, upgrades to suites at check-in, and others — can only be earned by hitting a specified number of qualifying nights a year.
Luckily, spending on the World of Hyatt card can make earning those nights for additional Milestone Rewards and Globalist status much easier to obtain.
Access to Chase Offers
One of the great features of Chase cards is access to Chase Offers, which provides savings on purchases with all kinds of retailers. The program has saved many people a significant amount of money. For example, once in a while, we see Chase Offers deals for 10% savings on Hyatt hotel stays.
World of Hyatt Credit Card Travel Protection Benefits
The World of Hyatt Card offers a variety of other protections when traveling, including:
Trip Cancellation & Trip Interruption Insurance
Get reimbursed up to $5,000 per trip if your travel plans are cut short due to sickness, severe weather, and other covered reasons.
Trip Delay Reimbursement
Receive up to $500 in reimbursement for necessary expenses such as meals and lodging when your trip is delayed for more than 12 hours.
Lost Luggage Reimbursement
Get reimbursed up to $3,000 per passenger for lost or damaged luggage or personal property.
Baggage Delay Insurance
Receive up to $100 per day for up to 5 days if your baggage is delayed for more than 6 hours. This benefit is particularly valuable and
Auto Rental Collision Damage Waiver Coverage
The World of Hyatt Card offers auto rental collision damage waiver coverage. Decline the rental company's collision insurance and charge the entire rental cost to your card. Coverage is provided for theft and collision damage for most cars in the United States and abroad. Do note that in the US, the coverage is secondary to your personal insurance, though.
World of Hyatt Credit Card Strategy
Is the Hyatt Card Worth It?
Overall, the World of Hyatt Credit Card is a must-have for anyone who is already a loyal Hyatt customer but it's also worth having just for the benefits, even for people who don't frequently stay at Hyatt. The automatic benefits cardmembers get, particularly the free night award, are easily more valuable than the $95 annual fee.
Hyatt Card Spending Sweet Spot
Personally, I try to hit at least $15,000 in spending on the World of Hyatt Card every year. This is the sweet spot for maximizing the benefits. By spending $15,000, you receive a second Category 1-4 free night certificate and six additional elite nights towards status. That's on top of the anniversary free night certificate and five elite nights you receive just for having the card. A pretty good return if you ask me.
Bottom line
The World of Hyatt Credit Card is a valuable card that comes with an extremely reasonable annual fee. With the welcome bonus, earning potential, free night awards, elite status, and travel protections, the card is worth carrying for anyone who engages with the World of Hyatt program at any frequency or even for the annual free night. Make sure to weigh the benefits and costs of the card before deciding if it's right for you. Click here to learn more about the World of Hyatt Credit Card and its benefits.