I recently used AirHelp to file a EU261 compensation claim after a canceled flight to Madrid on Iberia. I was reaccommodated onto an Air Europa service but I still arrived in Madrid past the 3 hour cutoff allowed under EU261.
I usually prefer to handle compensation claims myself so I initially pursued compensation with Iberia directly. After being rejected, I kicked things over to AirHelp. AirHelp charges a 30% success fee on any compensation received which, while a bit steep, made sense to me for a claim that I didn't want to devote much time to the issue.
I know one of the things many people are concerned about when using companies like AirHelp is how easy and quickly they can get their compensation. I thought I'd share a quick timeline of my claim and the process to claim compensation once approved.
Timeline of AirHelp Compensation Claim
I filed my claim on June 7, 2023, and promptly received a confirmation email with my claim number telling me what I should expect.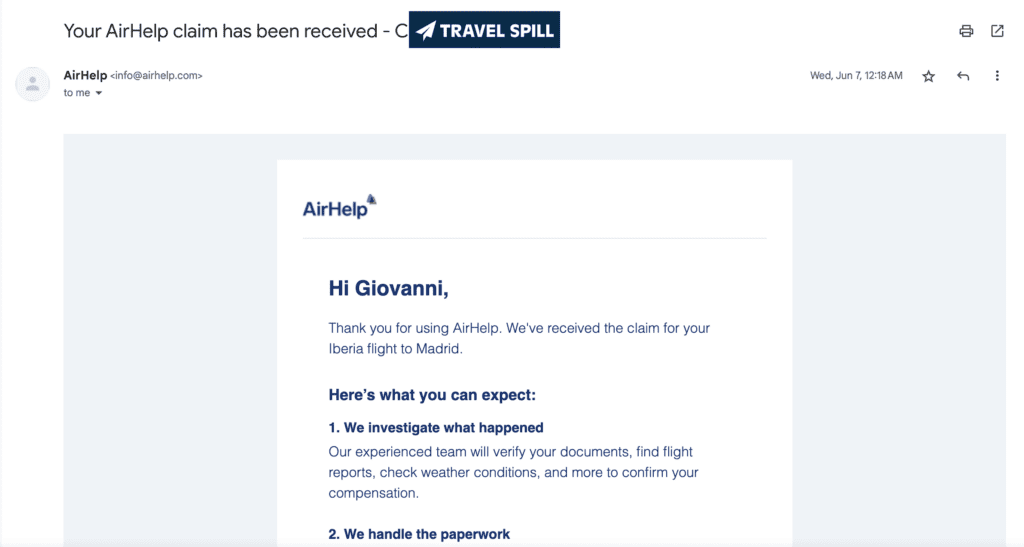 On June 15, 2023, I received an email that they had reviewed my case and had submitted the case to Iberia.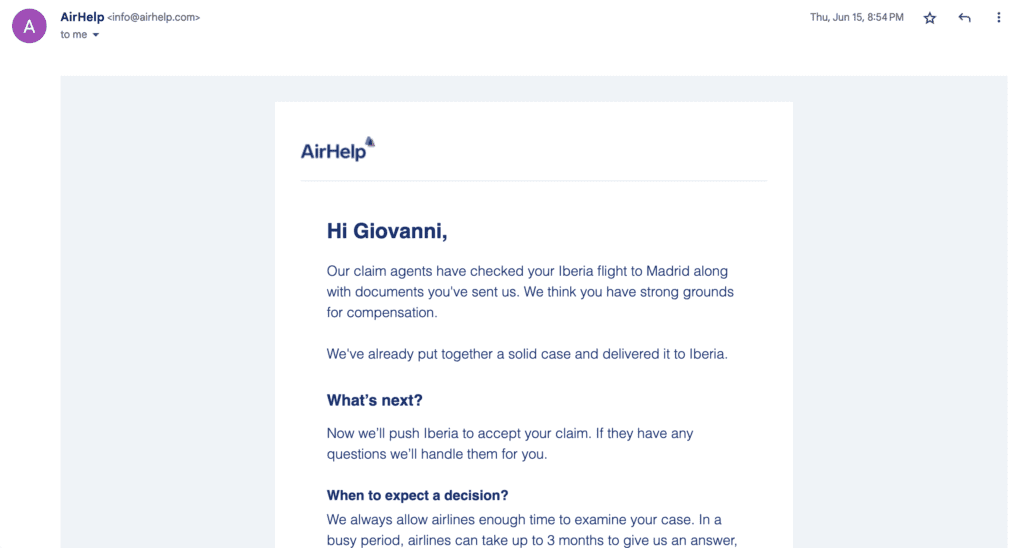 On July 1, I received an email from AirHelp confirming that Iberia had approved my claim for compensation in the reduced amount of 300€.
AirHelp stated that "According to European Regulation EC 261/2004, the airline can legally reduce the amount of compensation depending on specific circumstances (i.e. passengers delay at final destination, or flight distance) which has happened in this case. We believe the reduction is justified and for that reason we will not take any further steps against the airline in this regard."
Given my issues with dealing with Iberia directly, I wasn't about to argue.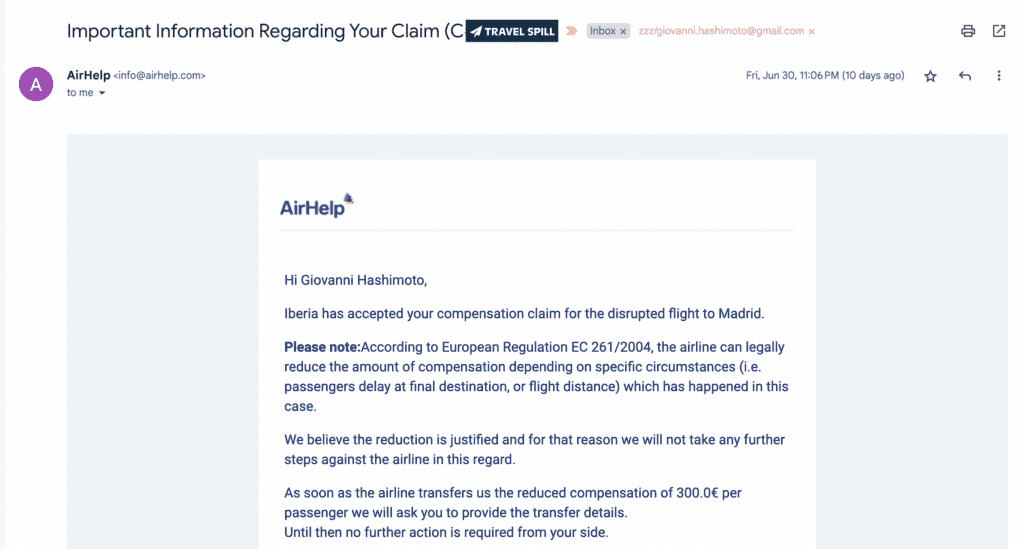 Finally, on July 4 — less than a month after I submitted my claim to AirHelp — I got the email I'd been waiting for. My funds were ready to claim.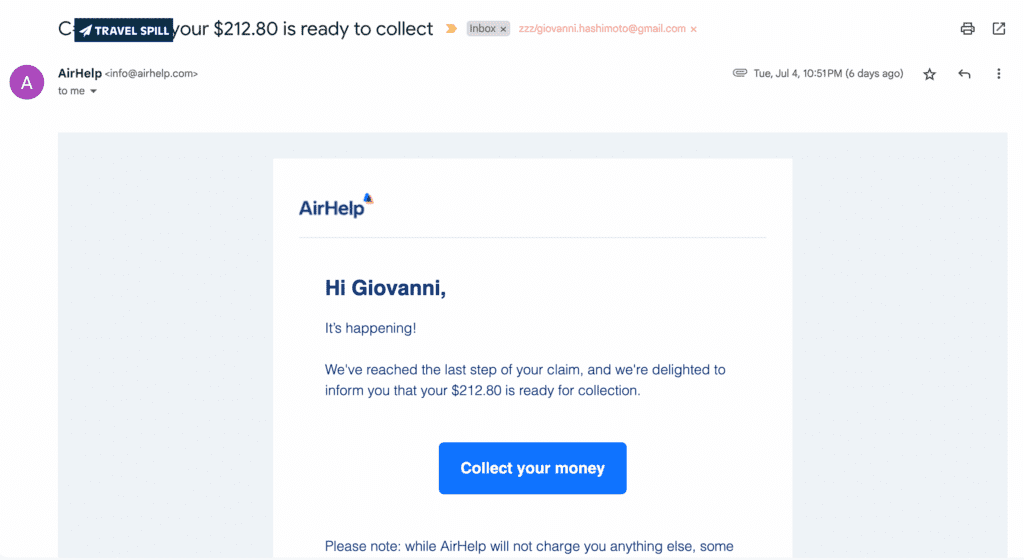 Steps To Collect Funds from AirHelp
The day after the initial email prompting me to collect funds, I received a reminder email to collect my compensation of $212.80 (the 300€ compensation minus AirHelp's 30% fee). This time, I saw the email and clicked through to select my payout method. The screenshots below outline the process to do that (which I completed on July 5).
First, you have to select whether to receive the funds as a bank transfer or a physical check. I'm not sure if other options are available if you're outside the United States or if these are the only options anywhere in the world.
I selected bank transfer.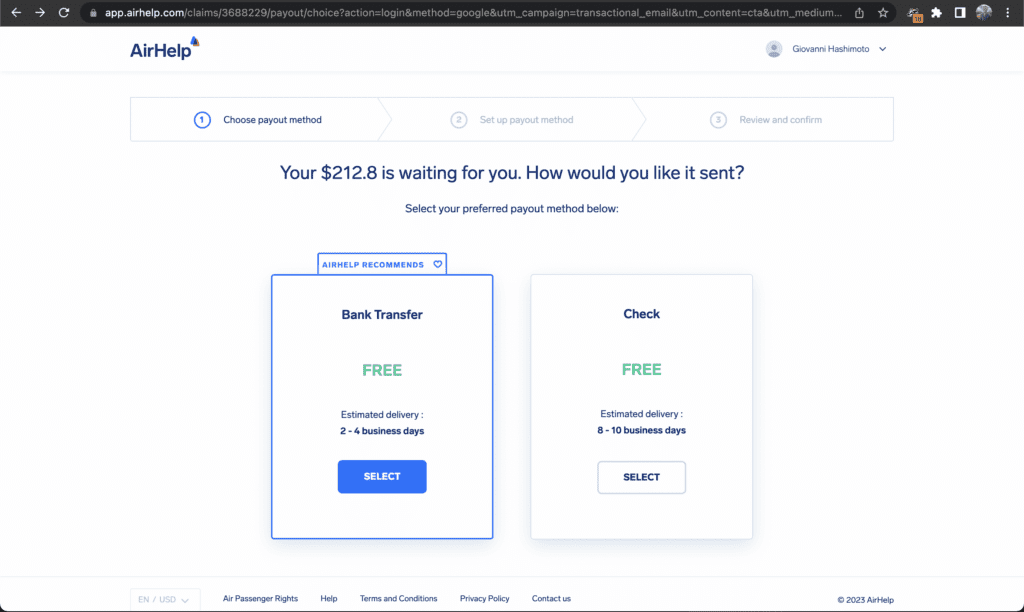 Then, you select the country of your bank. I selected the United States.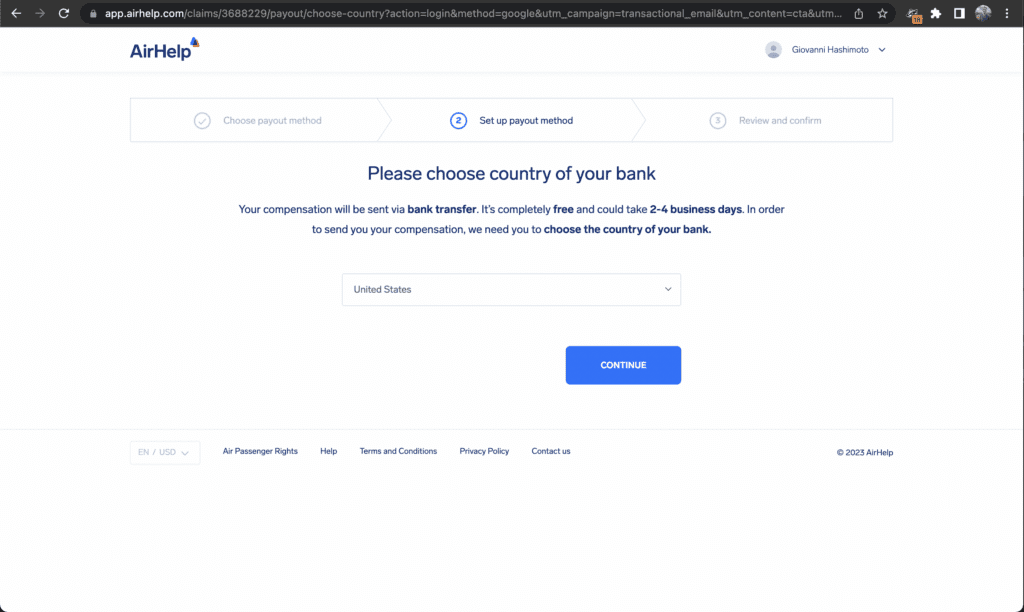 The next step is straightforward and should be familiar to pretty much everyone with a bank account. You enter your permanent address along with your bank's routing number and your account number.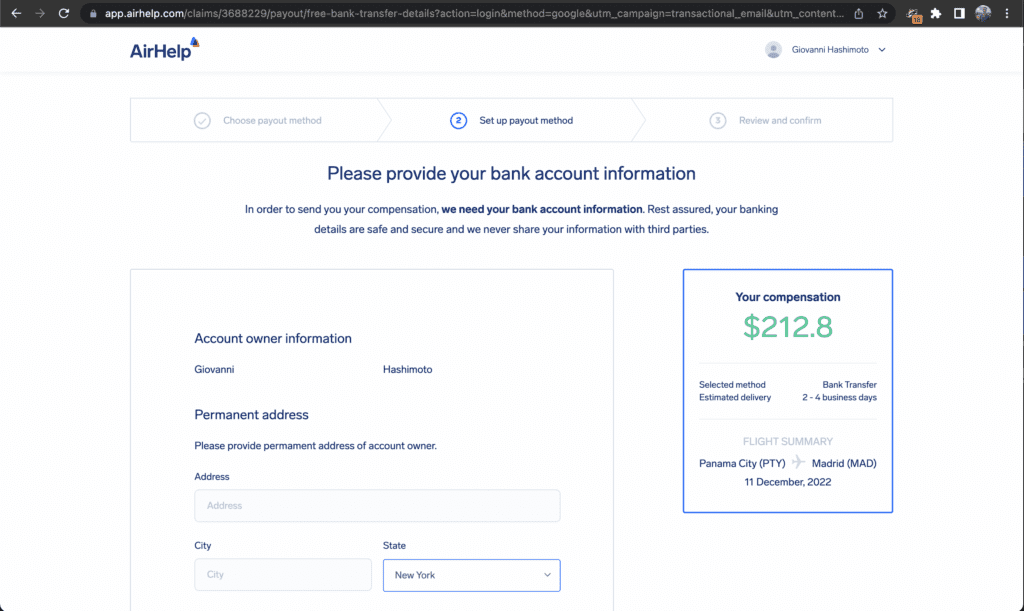 Then confirm your details and your funds should be on the way. You'll also receive an email confirming that the payment is being made and should arrive in 5-7 business days.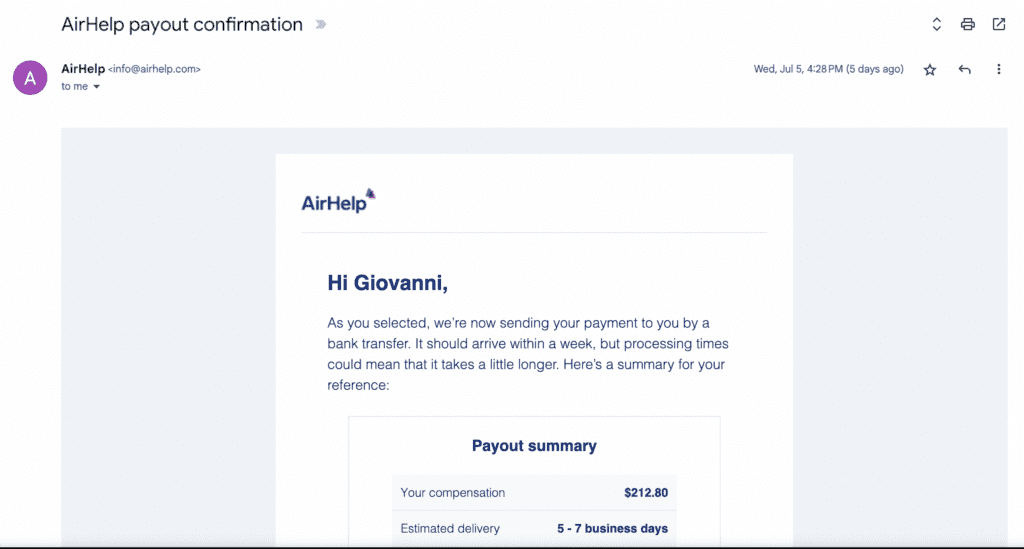 In my case, it took a day to land in my SoFi Money account. Not bad at all!

Thoughts On AirHelp Compensation Experience
Frankly, my experience left me quite impressed with AirHelp's service. While you can definitely pursue compensation claims with airlines directly, it can be time-consuming — especially in cases that are not straightforward.
The ease of service from AirHelp also seems to be better than other compensation companies.
With this exact case, I submitted through another company first and received a response stating: "According to EU Regulation, the delay is calculated based on the arrival time at which one of the doors of the plane is opened. I regret to inform you that your disrupted flight is not eligible to claim compensation under EU Regulation 261."
That didn't ring true for me so I submitted to AirHelp and did receive compensation, as I expected I was due. Sometimes, "hang up try again" doesn't just apply to call centers 😉
Bottom Line
Utilizing AirHelp to can be a handy option to avoid dealing directly with airlines to get the compensation you're owed. While they take a hefty 30% cut of any compensation you receive, for complicated cases that's easily offset by the time saved and convenience of having them deal with negotiating with the airline on your behalf. It's also very easy and fast to claim your funds once the process has been completed.