If you're like most Americans, the first thing that comes to mind when you think of Munich is probably Octoberfest. I had the chance to meet some friends and experience the festival for the second time a few weeks ago. For my stay, I selected the Moxy Munich Ostbahnhof.
Moxy Munich Ostbahnhof Hotel Basics
For anyone not familiar, Moxy is a relatively new Marriot brand that launched in September 2014. It's supposed to be an affordable and stylish boutique concept which stays upmarket in every way except very small rooms. Instead, the hotel focuses on playful social areas with the focus being on a bar (which is also where check-in happens, usually with a complimentary welcome cocktail), a coworking area in the lobby, and generally maintaining a fun vibe.
Moxy isn't for everyone, but I'm a fan of the concept. On some stays, I need very little more than a comfortable, clean bed in a functional room and Moxy consistently delivers those.
The Moxy Munich Ostbahnhof follows the theme with an entrance located on the second floor. It's across a courtyard from the Residence Inn by Marriott Munich Ostbahnhof which is run by the same ownership. Sometimes, you'd see staff wearing Residence Inn uniforms at the Moxy, and vice versa at the Residence Inn.
The hotel has 146 rooms split between standard Moxy Sleeper rooms with a double bed, Moxy Sleeper rooms with 2 twin beds, and a few of the slightly larger "Family Sleeper" room which also has a sofa bed.
Booking Moxy Munich Ostbahnhof
My friends were staying at the Adina Apartment Hotel Munich which looked nice (they reported a positive stay) but is not part of any major loyalty programs. I decided to try my luck at the Moxy Munich Ostbahnhof which is part of Marriott Bonvoy, half the price, and just down the street from Adina.
For my dates, the rate was 185€ a night plus tax which brought the cost to about 220€ a night. Marriott Bonvoy points redemptions were not competitive, so I booked this stay with cash. It was quite a bit more than I would usually want to pay for the Moxy, but in line with what you could expect in Munich during the opening week of Octoberfest
To put the rate in perspective, the Andaz Munich Schwabinger Tor by Hyatt was over 500€ a night. While it's highly reviewed, it's 30 minutes away by train from the Adina where my friends were staying. While I couldn't find much online about the Moxy, it was only a 5-minute walk so it made more sense for me to choose as my Munich hotel for this trip.
Getting to Moxy Munich Ostbahnhof
Getting to the Moxy Munich Ostbahnhof from Munich Airport (MUC) is straightforward. Just follow the "S" signs for the "S-Bahn" trains. Once you arrive at the station, the S8 train goes directly to Munich East Station (Munchen Ostbahnhof in German). The Moxy is located an easy 5 minute walk from the station which offers direct connections to destinations around Munich beyond Munich Airport.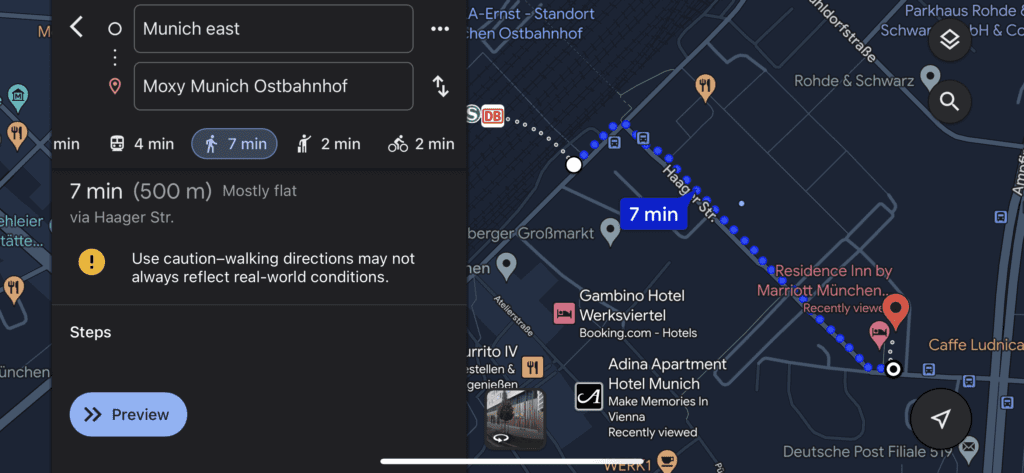 Moxy Munich Ostbahnhof Check-in
I arrived at the hotel and took the elevator up to the second-floor bar where check-in happened. I arrived about noon which is 3 hours earlier than the standard check-in time of 3 pm. While I hold Gold Status with Marriott Bonvoy, this is only a mid-tier status at Marriott and early check-in is not a benefit.
In the United States, Gold Status is included with most Marriott Cards issued by both American Express and Chase along with premium American Express cards. In other words, nothing special. Luckily, the status goes a little further outside the United States.
The energetic team member at check-in explained to me that thanks to my status with Marriott Bonvoy, he would be able to let me check in at noon. However, the only room available would be on the first floor. If I wanted to have a room on a higher floor, I'd have to wait.
I was planning on heading directly from the hotel to meet my friends at one of the beer tents, so I easily accepted the tradeoff for the early check-in. After having hotel basics explained to me, I was promptly on my way to my Moxy Sleeper room.
Moxy Munich Ostbahnhof: Moxy Sleeper Room
I was assigned room 1012 on the first floor. The layout of the room should be pretty familiar. The room is laid out in a pretty standard way with the bathroom on the right when you walk in. Strangely, despite Moxy's reputation for risque art, there was no art on any of the room walls at the Moxy Munich Ostbahnhof.
The bed was comfortable if a little on the firm side. To the left of the bed, there was a small bedside table while a (rather impractical) chair was built into the the corner to the right of the bed.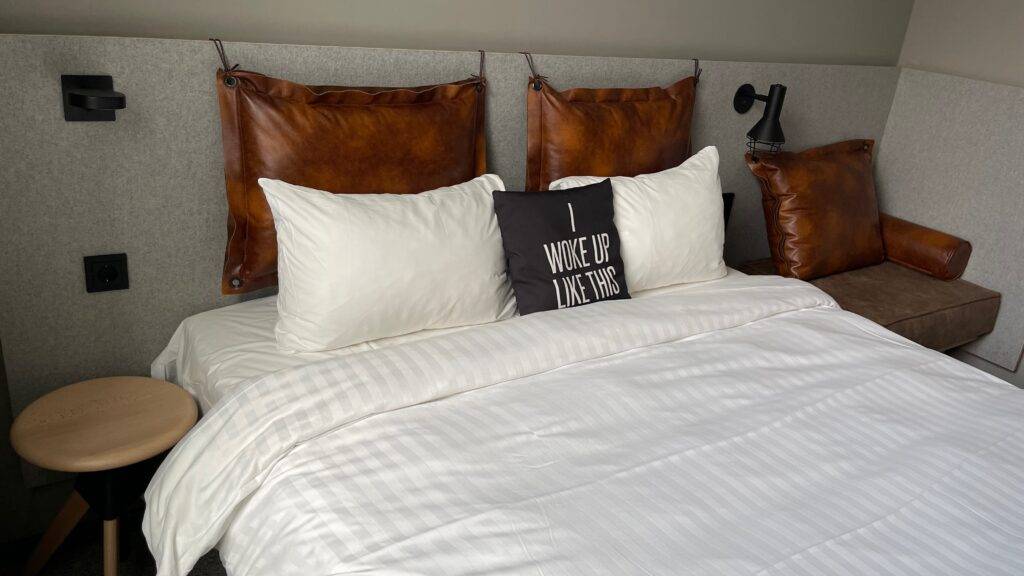 While the room's walls were bare, the room key and "do not disturb" sign still featured some of the fun, provocative art Moxy is known for.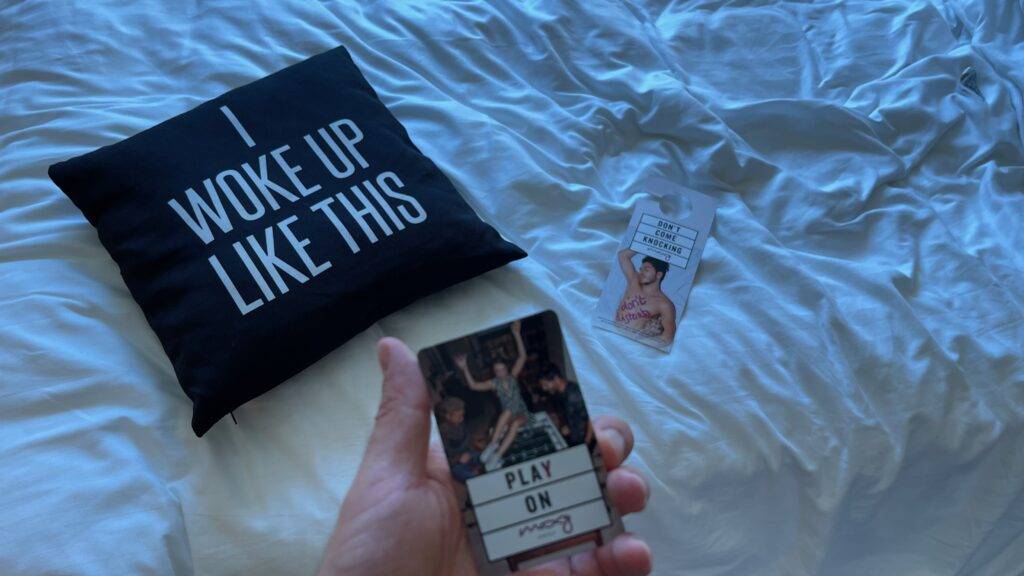 There were plenty of outlets throughout the room. The outlets are European, not universal, so Americans and Brits will need to bring adapters (or they can be purchased at reception).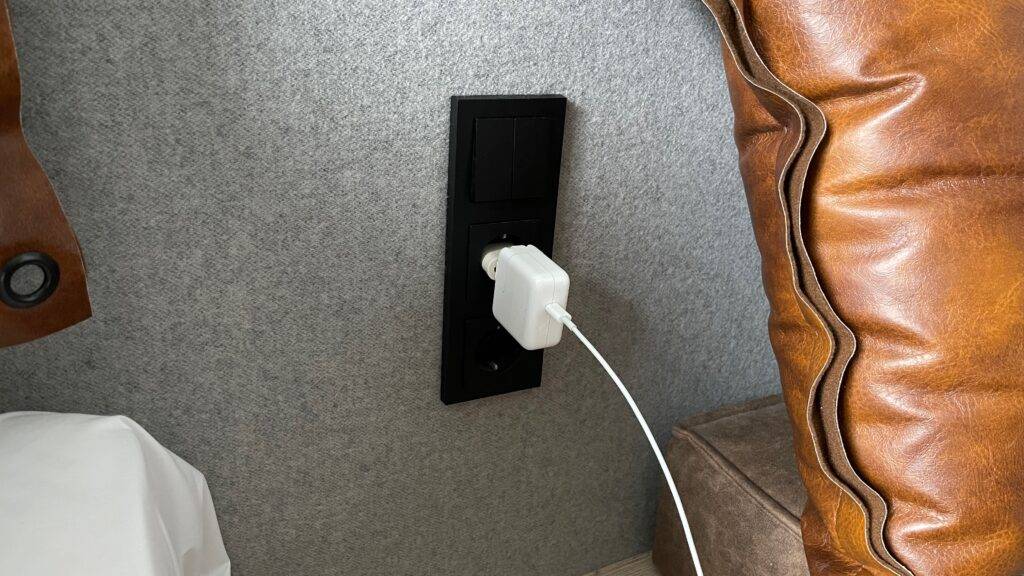 There's a 49 inch smart TV. While I didn't test it out, you should be able to connect the TV to your devices using Chromecast.
Instead of a closet, the room has a suitcase stand and a wall with five hangers. There's also a fold down desk with a stool.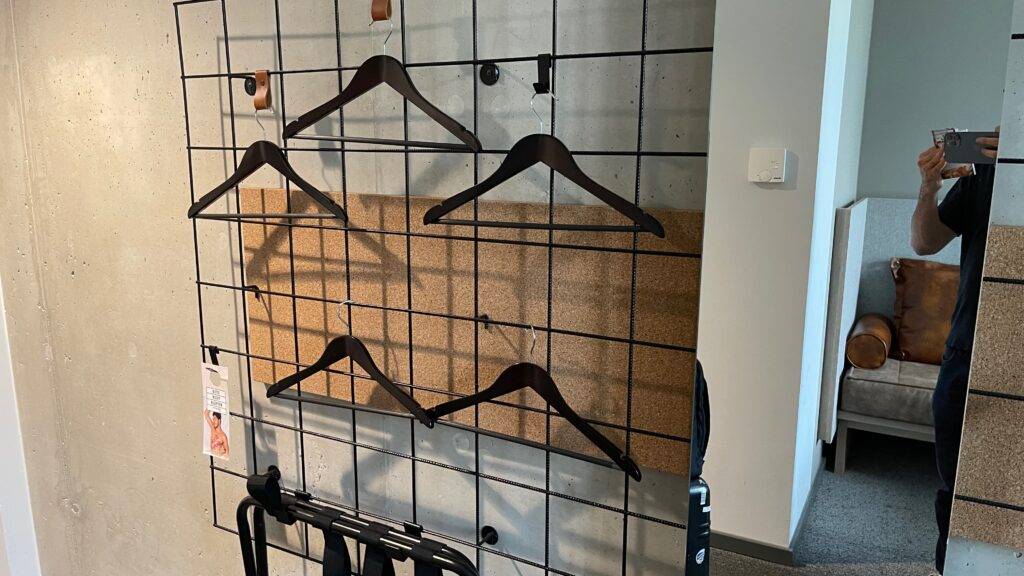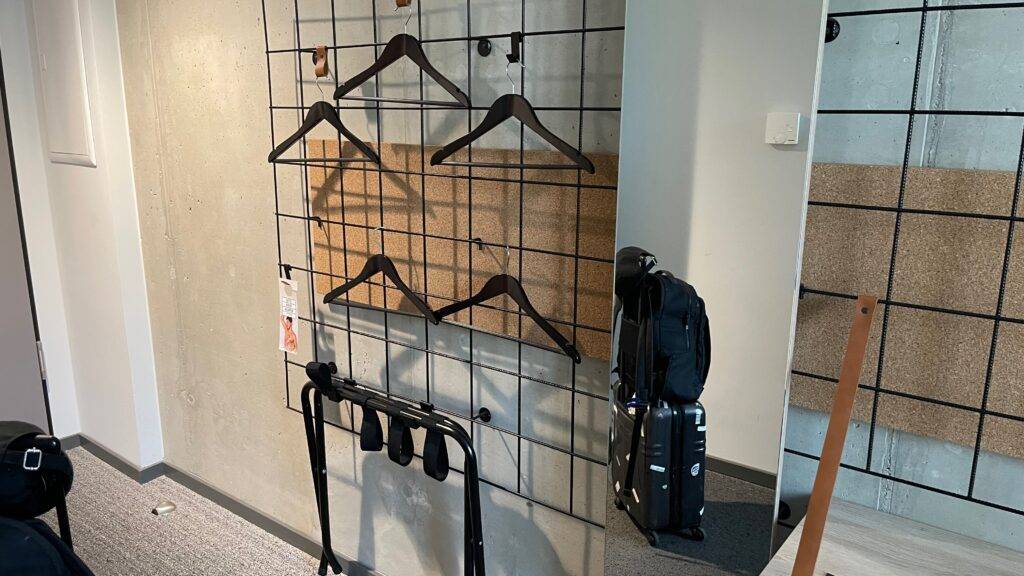 Moxy Munich Ostbahnhof: Moxy Sleeper Bathroom
The bathroom was located to the right of the room when you walk in. It has most of your standard amenities laid out in an efficient layout.
Moxy features bulk toiletries from Muk (the "deep muk" series) but the selection is slightly limited. There is a combo hair and body wash (rather than separate body wash and shampoo) and conditioner.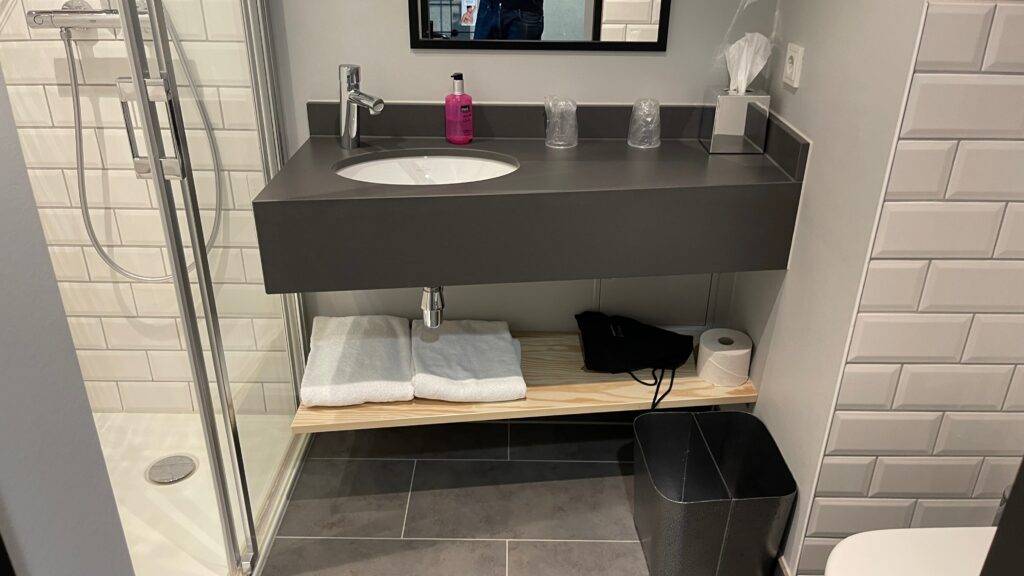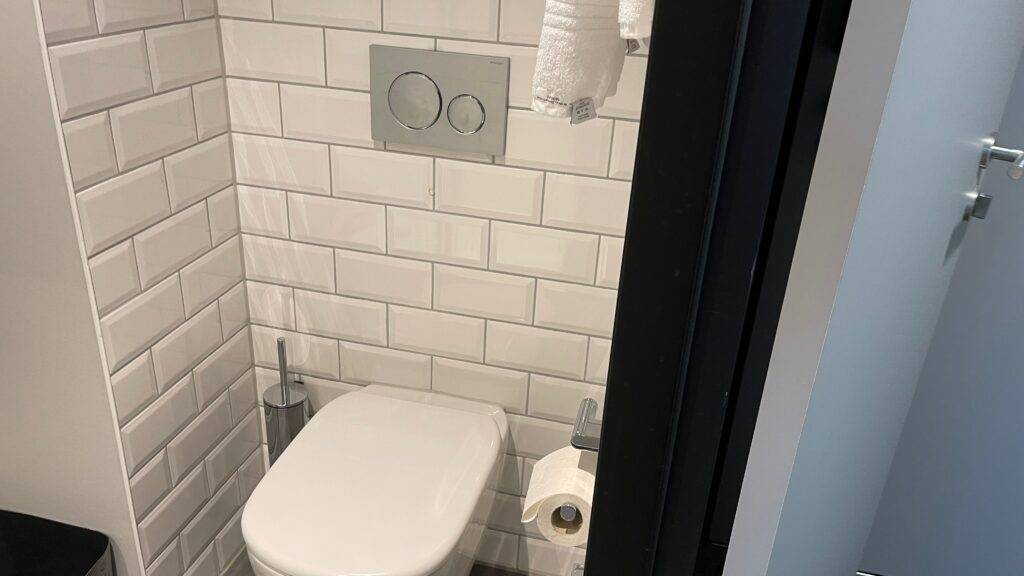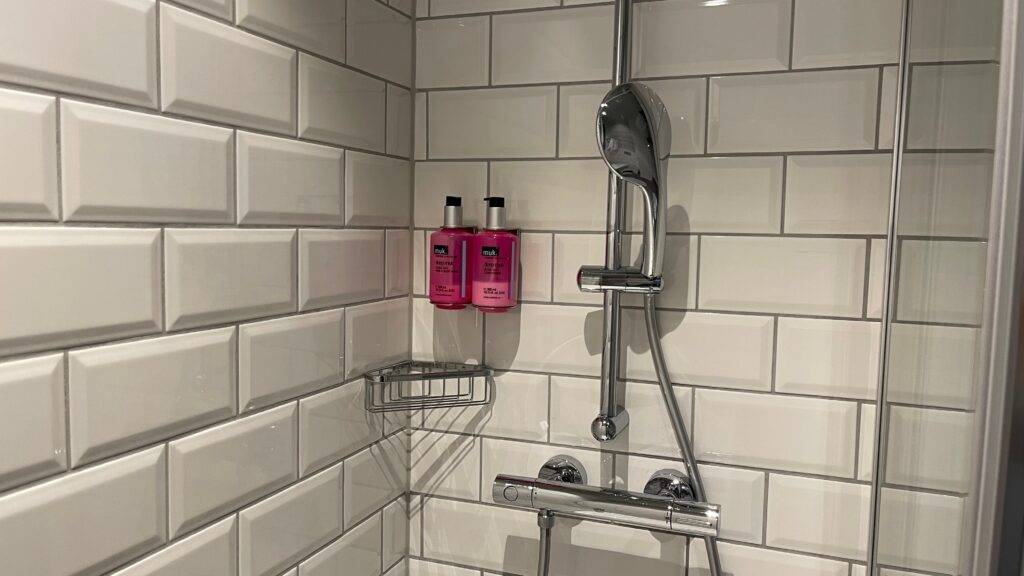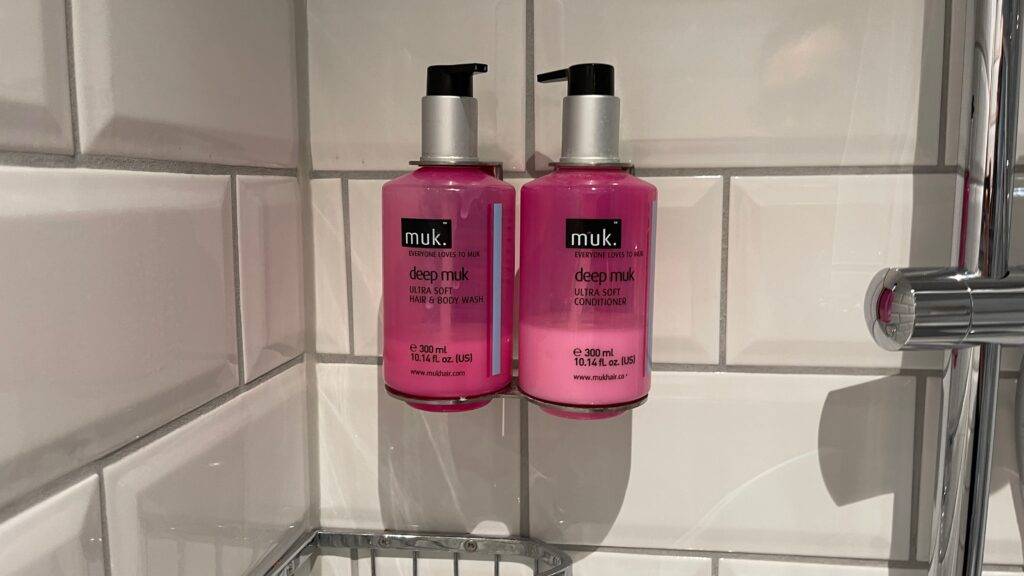 As always, I appreciated the presence of liquid hand wash which I wish more hotels provided. However, the lack of body lotion at the hotel was disappointing. I'd forgotten about this unfortunate quirk of Moxy brand standards.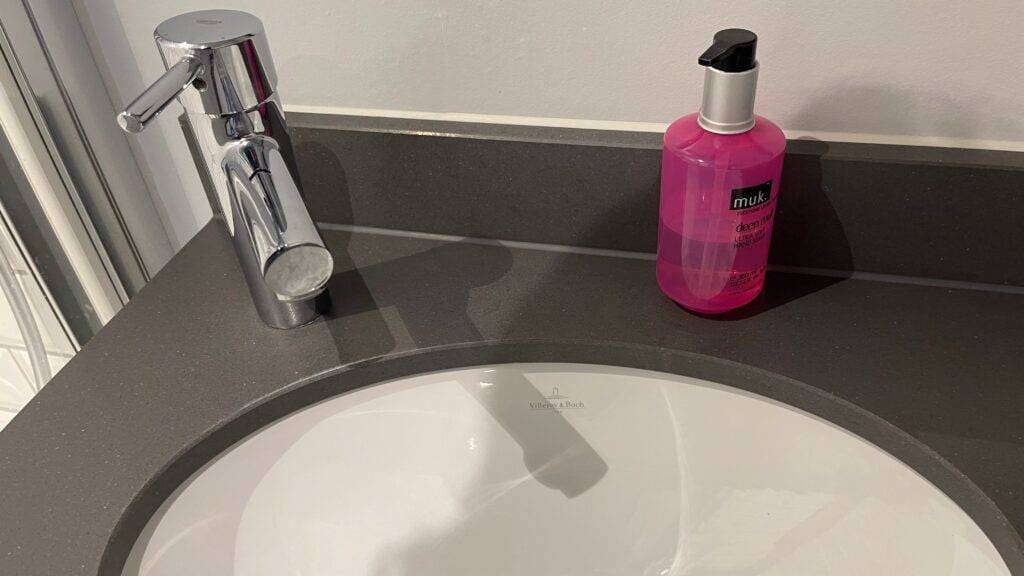 Moxy Munich Ostbahnhof Fitness Center
While the Moxy Munich Ostbahnhof offers a fitness center in the basement, I never had a chance to visit during my three-day stay. From what I heard (from both staff and other guests), the gym is very limited with little more than a treadmill and some free weights (no bench).
Moxy Munich Ostbahnhof Breakfast
Breakfast is served from 6:30-10 am Monday to Friday and 7-11 am on Saturday and Monday.
While complimentary breakfast is not a benefit of Marriott Gold, it was included in my rate. Otherwise, breakfast at the Moxy Munich Ostbahnhof is 15€.
I made it to breakfast a couple of times during my stay. It's buffet style with a pretty standard spread of items. Made-to-order eggs and coffee are not available but the selection is otherwise quite robust for a continental breakfast.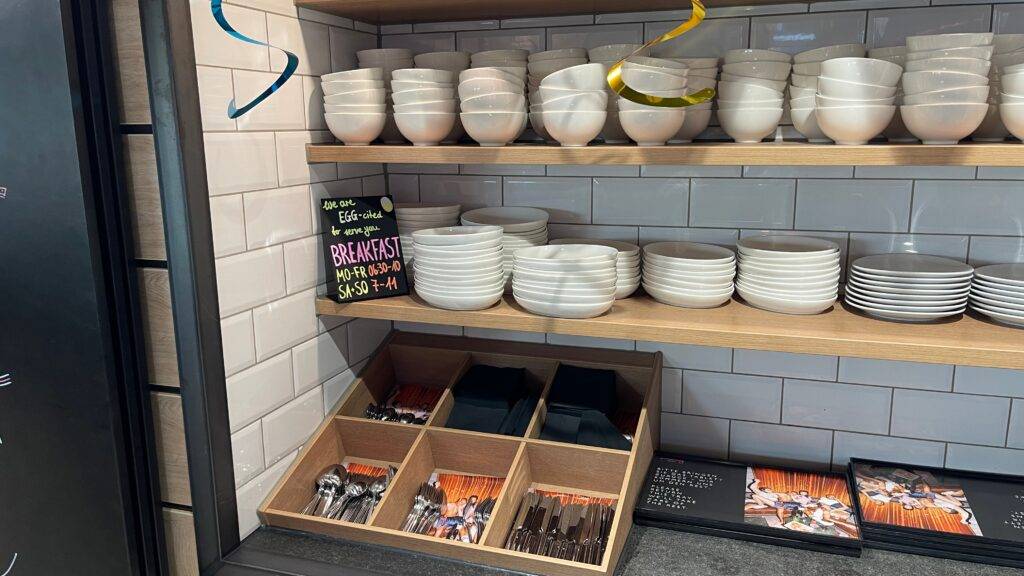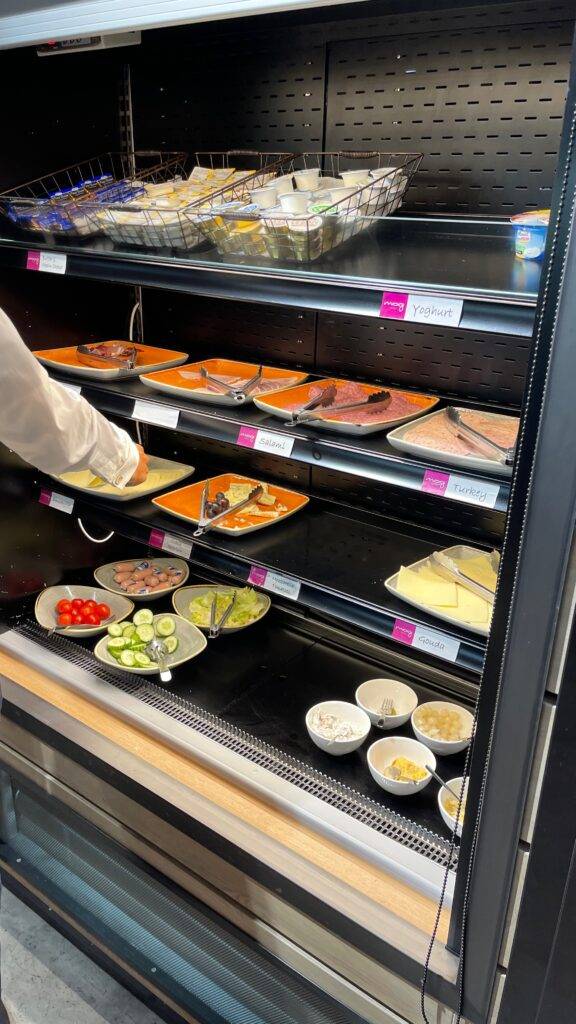 Moxy Munich Ostbahnhof Service
The most important thing about staying at Moxy is to know what you're getting into and adjust your expectations accordingly. In other words, don't expect the white glove treatment. St Regis this is not. Moxy is intended to be an irreverent social experience.
Moxy Munich Ostbahnhof's team consisted largely of a diverse team of younger people. They were consistently helpful while being friendly in the informal way you'd expect at a Moxy hotel. I find it fun but if you prefer a more formal approach to customer service, you probably wouldn't enjoy it very much.
My check-out ended up being quite delayed on the final night of my reservation as I waited for my laundry to dry. (Pro tip: European dryers take a LONG time.) While the hotel was quite full, and Marriott Gold only includes a benefit of 2 pm based on availability (and no guaranteed late checkout benefit), I was able to extend my checkout time to 3 pm without any fuss. That was appreciated.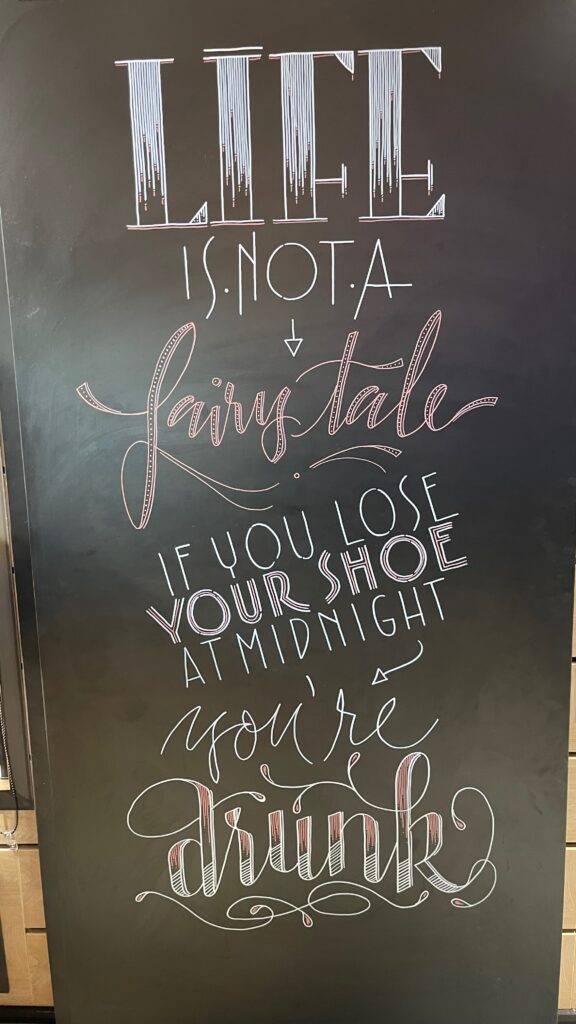 Bottom Line
Moxy Munich Ostbahnhof is not a bad choice if you're an unfussy traveler looking for a straightforward hotel in Munich with a bit of an edge. While strictly speaking, amenities at the Moxy don't go much further than a clean room and comfortable bed, they also have fun common areas and a bar that does tend to become a social center where you can meet people or hang out with your friends. The staff at Moxy Munich Ostbahnhof does a good job assisting guests while maintaining the friendly and informal "#AtTheMoxy". While Moxy isn't necessarily my favorite brand, it is one of my go-to brands within Marriott's portfolio so I wouldn't hesitate to stay here again if the location and price is right.