There's no denying that holding status with Marriott Bonvoy has a lot of value. Status with the program means you unlock benefits at the world's largest hotel chain with approximately 1,500,000 rooms around the world. Whether you're a frequent traveler or planning your next big vacation, holding Marriott Bonvoy Platinum status helps take your Marriott hotel experience to the next level.
Marriott Bonvoy Platinum status is a mid-level status in the Bonvoy scheme but it's where significant benefits start to get unlocked. It's also the highest status at Marriott that's possible to earn entirely with a credit card. Have questions? Here's our detailed guide to Marriott Bonvoy Platinum Status.
How to Earn Marriott Bonvoy Platinum Status
Earning status with Marriott Bonvoy is quite straightforward and, in most cases, is based primarily on the number of nights stayed.
Requirements for each of Marriott Bonvoy's status levels are included in the table below. As you can see, Marriott Bonvoy Platinum elite status is earned after spending 50 qualifying nights in one year at Marriott.
It's worth noting that, unlike some other hotel loyalty programs, Marriott does not offer Platinum status based on the amount of money spent at Marriott hotels. The focus is solely on the number of nights spent. That said, there are shortcuts to Platinum status. Let's go over them.
Earning Bonvoy Platinum through hotel stays
The most traditional route to Marriott Bonvoy Platinum status is through hotel stays. Unlock Marriott Bonvoy Platinum status by spending 50 nights within a calendar year at Marriott properties.
These qualifying nights can be a combination of paid stays and award stays, as long as they are booked directly with Marriott.
Earning Bonvoy Platinum with just a credit card
The Bonvoy Card provides the easiest route to Platinum status. Simply by holding the card as the primary cardholder, you are automatically granted Platinum status for as long as you hold the card.
This is undoubtedly the most straightforward way to earn the status. You don't need to count elite night credits to enjoy all the benefits.
While Bonvoy Platinum status may be a headline benefit of the card, the card's other benefits are also outstanding and make it well worth holding.
This card earns 6 points per $1 spent at participating Marriott Bonvoy hotels. Meanwhile, cardholders get $300 each calendar year in dining statement credits in increments of $25 per month for eligible purchases. It also offers an annual free-night award, adding significant value for frequent travelers.
These benefits help significantly offset its annual fee of Bonvoy fee, not to mention the Platinum status and elite night credits included.
Even better, right now the card comes with a great welcome offer. bonus_miles_full
These benefits make the card a no-brainer for anyone who frequently stays at Marriott hotels. Terms apply. Learn more about the card and its benefits here.
Earning Bonvoy Platinum through credit cards
Even if the Bonvoy Brilliant Card isn't right for you, Marriott's other co-branded credit cards offer another pathway to Platinum status.
Using credit cards, you can earn up to 40 Marriott Bonvoy elite nights per year.
The following cards offer 15 elite nights per year towards status as an ongoing perk:
Marriott Bonvoy Bold® Credit Card
Marriott Bonvoy Boundless® Credit Card
While that's not quite as good as the 25 elite nights per year offered by the Bonvoy Brilliant Card, it's a great step up on the path to Marriott Bonvoy Platinum status.
Note that there is a cap on the number of elite nights you can earn per year from personal and business cards. Regardless of how many cards you hold, you can only stack bonus nights from one business credit card and one personal card.
Maximizing elite nights from Marriott Bonvoy credit cards
In other words, even if you hold two personal credit cards you'd only earn the bonus elite nights from one card. If you hold a personal card and the Marriott Bonvoy Business® American Express® Card, you'd be able to stack the benefits from both.
If your goal is to maximize the number of Bonvoy elite nights from credit cards, then holding the Bonvoy Brilliant Card and the Bonvoy Business Card will earn you a total of 40 elite nights per year on an ongoing basis.
Stacking the Brilliant card in this way wouldn't be useful for earning Platinum status (since it's already included as a card member). But it's especially useful if you're aiming to earn more nights to qualify for a higher level of status like Titanium or Ambassador, or you're aiming for lifetime status with Marriott.
Exploring the Benefits of Marriott Bonvoy Platinum
Marriott Bonvoy comes with a valuable collection of benefits. In my opinion, Platinum is where Marriott Bonvoy status begins to provide actual value but keep in mind that Bonvoy has a reputation for inconsistent elite recognition. While these are based on the published benefits, your experiences at various properties and brands may differ.
Refer to Marriott's website to reference the full terms and conditions or specific wording of any benefit here.
Room Upgrades
As a Marriott Platinum member, you are entitled to complimentary room upgrades, subject to availability at check-in. This benefit extends all the way up to standard suites.
The Bonvoy upgrade benefit is valid at all brands except Marriott Vacation Club, Marriott Grand Residence Club, Aloft, Element, and Vistana. At Ritz-Carlton properties, suite upgrades are exclusively available for Titanium and Ambassador members (so Platinum members do not get upgrades at the Ritz-Carlton).
Executive Lounge Access
Platinum members and one guest staying in the same room receive guaranteed lounge access at select Marriott brands. These executive lounges can offer a range of benefits, including continental breakfast, evening refreshments (snacks and drinks), and access to soft drinks and coffee throughout the day. The quality of lounges can differ dramatically and many hotels have not reopened their lounges since the pandemic.
This benefit is valid at Autograph Collection, Delta, JW Marriott, Le Meridien, Marriott, Renaissance, Sheraton, and Westin properties.
Welcome Gift Choice (Elite Breakfast)
Upon arrival at a hotel, Marriott Bonvoy elite members are presented with a welcome gift which for Platinum members and above, can include a complimentary breakfast.
Marriott's welcome gift and elite breakfast benefit can be quite complicated but, in many cases, many brands offer complimentary breakfast as one of the choices. How the benefit is applied is highly dependent on the property and brand in question. Some Marriott brands offer a complimentary breakfast as an elite welcome amenity choice, while others offer a food & beverage credit that can be used for breakfast.
Some brands give every guest, regardless of status, a complimentary breakfast, while others do not offer any guests a complimentary breakfast on account of status. However, at the properties that do honor the Marriott Bonvoy elite breakfast benefit, it can be a significant benefit if you value a hearty start to their day.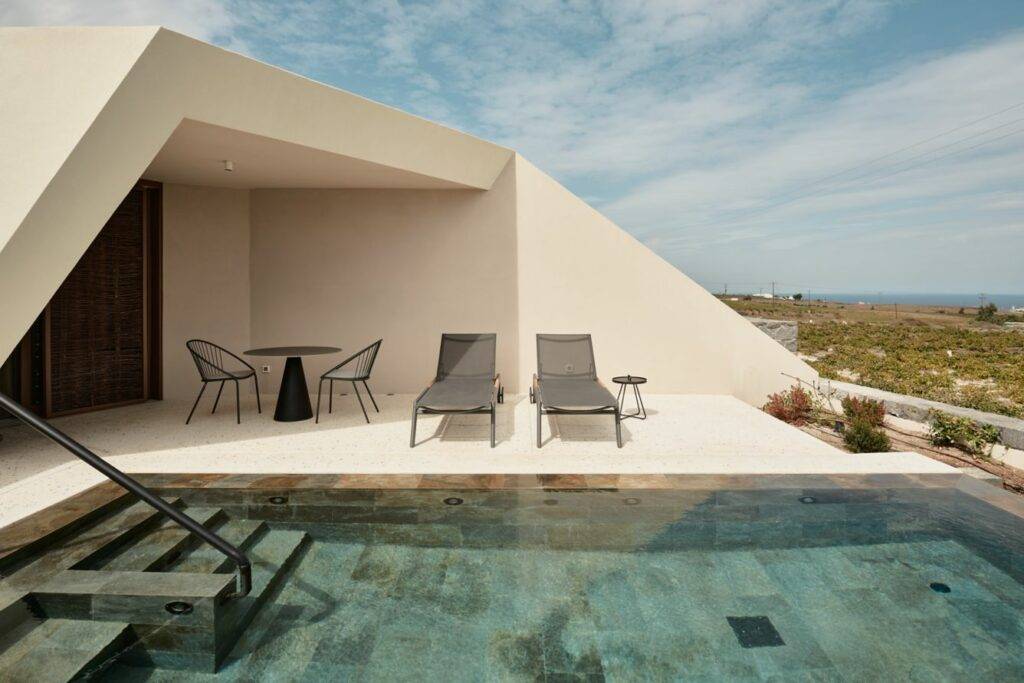 Guaranteed Late Checkout
Platinum members receive guaranteed late checkout across all Marriott Bonvoy non-resort properties at 4 pm.
At resorts, Platinum members can still receive a 4 pm late check-out but it's subject to availability.
This benefit can be particularly valuable for those with late flights or who simply wish to enjoy a leisurely departure.
Bonus Points and Internet Access
Platinum members receive a 50% bonus on points earned during Marriott stays, allowing you to accumulate rewards faster. Additionally, Platinum members enjoy enhanced in-room internet access, ensuring a seamless online experience during your stay.
Ultimate Reservation Guarantee
Marriott's Ultimate Reservation Guarantee provides a safety net for Platinum members. If your reservation isn't honored or you don't receive your welcome gift, preferred bed type, or lounge access, you receive compensation (in cash).
This guarantee provides peace of mind and underscores Marriott's commitment to its Platinum members.
50% more Bonvoy points
Marriott Platinum elites get 50% bonus points on their base points earned at Marriott properties.
Marriott Bonvoy gives every member 10 base points per dollar spent (at most brands) meaning that Marriott Platinum members get an extra 5 points per dollar (total of 15).
The bonus only applies to base points. While Platinum members still benefit from promotions, the bonus will only apply to the base points.
Choice Benefits
Upon earning 50 elite nights in a year, Platinum members can choose from a variety of benefits. These include 5 Suite Night Awards, the ability to gift Silver Elite status, or a 40% discount on a hotel bed purchase. This flexibility allows you to tailor your benefits to your specific needs and preferences.
Lifetime Marriott Platinum Status
Lifetime Platinum status is a long-term goal for many Marriott loyalists. Achieving lifetime Platinum status means you can enjoy the benefits of Platinum status indefinitely, regardless of your annual hotel stays.
To get lifetime Platinum status, you need to accumulate 600 elite nights and maintain Platinum status or higher for 10 years.
Elite status and nights earned through credit cards count toward these requirements.
Comparing Marriott Platinum and Titanium Status
While Bonvoy Platinum is Marriott's 50-night tier, Bonvoy Titanium is the 75-night tier. Many of the benefits between the tiers overlap but Titanium does offer a few incremental benefits.
The main differences between the two levels include suite upgrades at Ritz-Carltons for Titanium members, a 75% points bonus for Titanium members compared to a 50% points bonus for Platinum members, and complimentary United MileagePlus Premier Silver status for Titanium members.
While there's no difference in the published upgrade benefit (outside of Ritz-Carltons), some properties may prioritize Titanium elites ahead of Platinum elites for upgrades.
Is Marriott Platinum Status Worth It?
The value of Marriott Platinum status is subjective and depends on how often you stay at Marriott properties and how much you value the benefits. The perks such as room upgrades, executive lounge access, late check-out, and bonus points can significantly enhance your stay experience.
If you frequently stay at Marriott properties, the Platinum status can provide a high return on investment.
If your stays are infrequent, the benefits may not outweigh the effort required to earn the status if you go about it the traditional way. If you earn the status using the Bonvoy Brilliant Card, then it's almost certainly worthwhile.
Making the Most of Marriott Bonvoy Platinum Benefits
Once you've unlocked Marriott Bonvoy Platinum status, it's time to make the most of the benefits that come with it.
Here are some insider tips to help you maximize your rewards and elevate your travel experience.
Enjoy Guaranteed Late Checkout
One of the most appreciated benefits of Marriott Bonvoy Platinum status is the 4 pm late checkout. While this benefit is based on availability at resorts, it's guaranteed at most hotels. This perk can be a game-changer, especially when you have a late flight or just want to enjoy a few more hours of relaxation.
To maximize this benefit, let the hotel staff know you plan to utilize your late checkout when you check in or as soon as you can. At resorts, this can help put you at the top of the list should there be availability. Meanwhile, at non-resort properties, late checkout is guaranteed until 4 pm but hotels may be able to grant you an even later checkout depending on availability.
By informing the hotel in advance, you can ensure a smoother experience and potentially secure even later checkout times.
Up Your Odds for Room & Suite Upgrades
As a Marriott Bonvoy Platinum member, you're eligible for complimentary room upgrades at participating hotels. This can include "Select Suites", rooms with desirable views, or rooms on higher floors.
To take full advantage of the perk, don't hesitate to advocate for yourself at check-in. While upgrades are subject to availability, being proactive can increase your chances of landing a better room if you (politely) ask the staff to check and see what's available.
In some cases, you may have an easier time getting upgraded by checking in early or late but this is highly dependent on property policies so it's hard to state a general rule.
Maximize Your Welcome Gift
Marriott Bonvoy Platinum members get a welcome gift that includes the elite breakfast benefit. Depending on the hotel, this could be bonus points, breakfast, or an amenity.
If your hotel rate already includes breakfast, you may want to opt for bonus points (rather than duplicating the breakfast benefit) so they can add up and help you earn free nights faster. On the other hand, if you value a hearty breakfast to start your day, the breakfast option might be more appealing.
What works best for you may depend on the rate you booked along with your travel habits and preferences.
Leverage Your Choice Benefits
As a Marriott Bonvoy Platinum member, you unlock Choice Benefits when you reach 50 elite nights in a year. These benefits allow you to tailor your rewards to your travel preferences, offering options such as Suite Night Awards, Elite Night Credits, the ability to gift status to someone, or even a charitable donation.
To maximize these benefits, consider your travel habits. If you often stay at properties with suites, Suite Night Awards can enhance your experience. If you're aiming for a higher status level, Elite Night Credits can accelerate your progress.
At 75 nights (at which point you'd earn Titanium status), you can opt for a free night award, offering a complimentary stay at some properties.
These Choice Benefits can offer outsized benefits so it's definitely worth putting some thought into what you select.
Comparison of Marriott Elite Status Benefits Per Tier
Benefits
Member
Silver
Gold
Platinum
Titanium
Ambassador
Requirements
Sign up
10+ nights a year
25+ nights a year
50+ nights a year
75+ nights a year
100+ nights & $23,000 in spending a year
Free WiFi
☑️
☑️
☑️
☑️
☑️
☑️
Bonus Points
10%
25%
50%
75%
75%
Late Checkout
☑️
2 pm (when available)
4 pm (guaranteed)
4 pm (guaranteed)
4 pm (guaranteed)
Elite Reservation Line
☑️
☑️
☑️
☑️
☑️
Welcome Gift
Points
Points, elite breakfast, or amenity
Points, elite breakfast, or amenity
Points, elite breakfast, or amenity
Enhanced Room Upgrade
(when available)
Excluding suites
Up to select suites (except at Ritz-Carlton)
Up to select suites (including Ritz-Carlton)
Up to select suites (including Ritz-Carlton)
Lounge Access
☑️
☑️
☑️
Guaranteed Room Type
☑️
☑️
☑️
Annual Choice Benefit
☑️
☑️
☑️
Additional Annual Choice Benefit
☑️
☑️
48-Hour Guarantee
☑️
☑️
Ambassador Service
☑️
Your24
☑️
Bottom Line
Marriott Bonvoy Platinum status offers a plethora of benefits for frequent travelers, from room upgrades to bonus points. Whether you earn it through hotel stays, a single credit card, or a combination of both, the perks can significantly enhance your travel experience when staying at Marriott hotels. It's the first level of Marriott status which includes complimentary breakfast as a benefit and suite upgrades. Of course, everyone's travel habits are different so be sure to do your own analysis to see if aiming for the status is worth it for you. But chances are, if you stay at Marriott with any frequency, Platinum benefits will absolutely provide value for you.