When it comes to airlines and alliances, there's always speculation. One airline with a blue livery frequently seen around New York City seems to always have some rumors about joining an alliance buzzing around. Obviously, I'm talking about the speculation that JetBlue might eventually find itself a member of Oneworld. That speculation has only been fueled by uncertainty surrounding the future of the Northeast Alliance (NEA) between American Airlines and JetBlue. With a recently revamped and relaunched TrueBlue program, could an alliance membership be around the corner?
The Northeast Alliance: A Brief Recap
Before we delve into the speculation, let's take a quick look back at the NEA. The Northeast Alliance is a strategic partnership between American Airlines and JetBlue, aimed at strengthening their competitive position in the Northeast, particularly in New York and Boston. However, a recent judgment against the alliance by a federal judge cast a pall over the NEA, with the judge ruling against the partnership. The trial resulted in an interesting revelation that American Airlines initially intended to sponsor JetBlue for the Oneworld alliance as part of its partnership as it did Alaska Airlines.
The Oneworld Speculation
The speculation about JetBlue joining Oneworld was most recently reignited by a tweet from aviation analyst Will Horton (@winglets747). Horton flagged that an internal memo from April 2020, before the public announcement of the American-JetBlue partnership, included "Oneworld membership" as a potential benefit of the deal. However, by July, American and JetBlue informed the Department of Justice (DOJ) that JetBlue would not be joining Oneworld.
In April 2020, before American and JetBlue publicly announced their partnership, an internal memo about the planned deal included the benefit: "Oneworld membership".

By July, they told DOJ JetBlue wouldn't join oneworld. What changed? pic.twitter.com/HXUqBEpso8

— Will Horton (@winglets747) May 25, 2023
This change in stance has led to questions about what might have transpired.
Why did JetBlue decide not to join Oneworld after it was initially considered a benefit of the partnership with American Airlines? The answer to this question is not clear. It could be that JetBlue evaluated the benefits and drawbacks of joining an alliance and decided that it was not in its best interest. Or perhaps the terms of the proposed Oneworld membership were not favorable to JetBlue.
The Future of JetBlue and Oneworld
So, could JetBlue eventually join Oneworld? It's still a possibility, but there are several factors to consider. First, the recent ruling against the NEA could have implications for JetBlue's alliance strategy. With the partnership with American Airlines in jeopardy, JetBlue might be more inclined to seek the benefits of alliance membership.
JetBlue has carved out a niche for itself as a hybrid carrier with a focus on customer service but, whether the Northeast Alliance survives or not, it has some big tasks ahead. With recently launched transatlantic service expanded to Paris and Amsterdam along with a mammoth task integrating Spirit should that merger be approved, JetBlue has a lot on its plate. Joining Oneworld could help JetBlue expand its network and offer more benefits to its customers as a larger carrier. How will its shifting business model and market positioning influence its decision?
It might also entail significant costs and would require JetBlue to align its operations with the alliance's standards and procedures. Of course, some of those investments have likely already been put in place as JetBlue prepared to partner with American.
Finally, it's actually not entirely up to JetBlue. Existing Oneworld members would need to approve JetBlue's membership. While American Airlines was initially willing to sponsor JetBlue, who knows if that's still the case?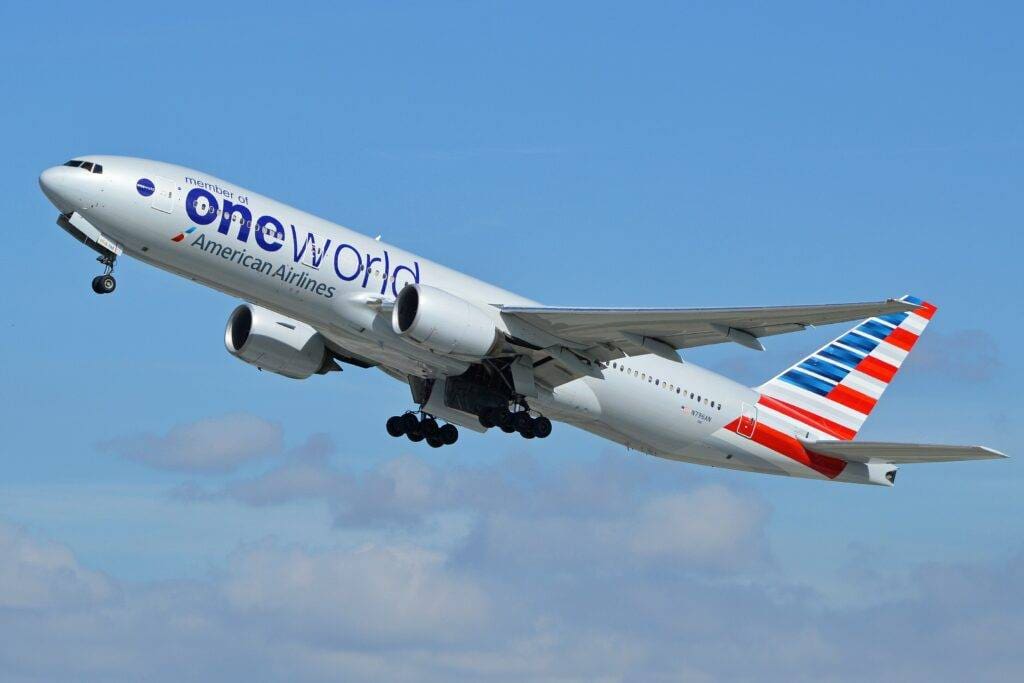 Conclusion
For now, the speculation about JetBlue joining Oneworld is just that – speculation. There are several factors at play, and the decision will likely depend on a complex interplay of strategic considerations. However, the recent developments have certainly made the question more intriguing.
In the world of airline alliances, change is the only constant. What airline do you think will be next to move on the alliance chessboard?