Qatar Airways is known for raising the bar when it comes to luxury and premium travel experiences but they might have really outdone themselves this time. The airline recently announced the opening of the new Al Mourjan Lounge at The Garden in Doha's Hamad International Airport (DOH) with a total area of 7,390 square meters. The expansive lounge can seat up to 707 guests, offering a lavish experience that will leave you wanting more.
Let's take a look into the impressive features and amenities of the Oneworld alliance member's new Al Mourjan Lounge at The Garden, exploring everything from its luxurious design and breathtaking views to its diverse dining options and state-of-the-art spa facilities.
A Tranquil Oasis in Doha's Hamad International Airport
The new Al Mourjan Lounge at The Garden is located in the North part of the terminal, near the C concourse. Designed to cater to the growing demand for lounge access at the airport, especially during peak periods, it nearly doubles the square footage available for business class passengers.
Upon entering the lounge, travelers are welcomed by an exquisite indoor garden called The Orchard. This lush space is reminiscent of Singapore's famed Jewel complex and serves as an oasis where passengers can unwind and relax before their flights. Of course, Qatar Airways' outspoken CEO insists that Singapore stole the design from Qatar, not the other way around 😉
This lounge is not just about its size – it's packed with an impressive range of amenities that cater to the diverse needs of business class passengers. Here's a taste of what you can expect when visiting the Al Mourjan Lounge at The Garden.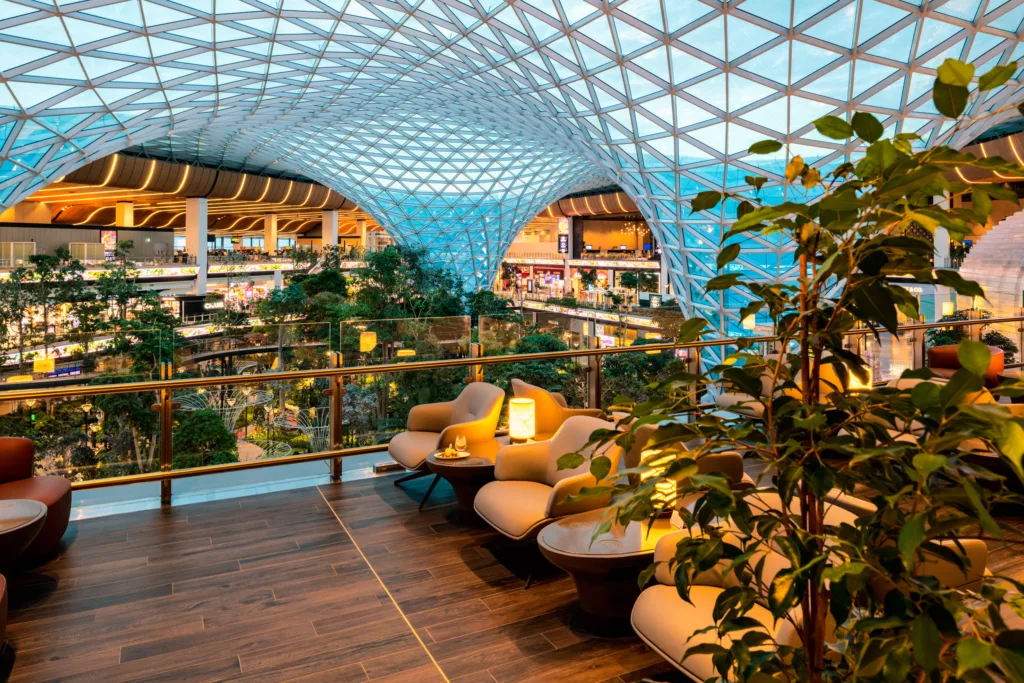 Relaxation Rooms
Whether you need a short nap or a quiet space to work, the lounge offers 24 single- or double-occupancy relaxation rooms that are available for up to six hours free of charge. Each room is designed with optimum comfort in mind, ensuring a peaceful and rejuvenating experience.
Spa Facilities
For those in need of pampering, the lounge features a dedicated spa area with manicure and pedicure stations, neck and shoulder massage chairs, relaxation chairs, treatment rooms, and changing rooms. In the near future, passengers will also have access to an exclusive Dior Spa and Louis Vuitton Café at an additional cost.
Fitness Studio
Staying active on the go is made easy with the lounge's fully-equipped gym, complete with treadmills, ellipticals, exercise bikes, and locker rooms.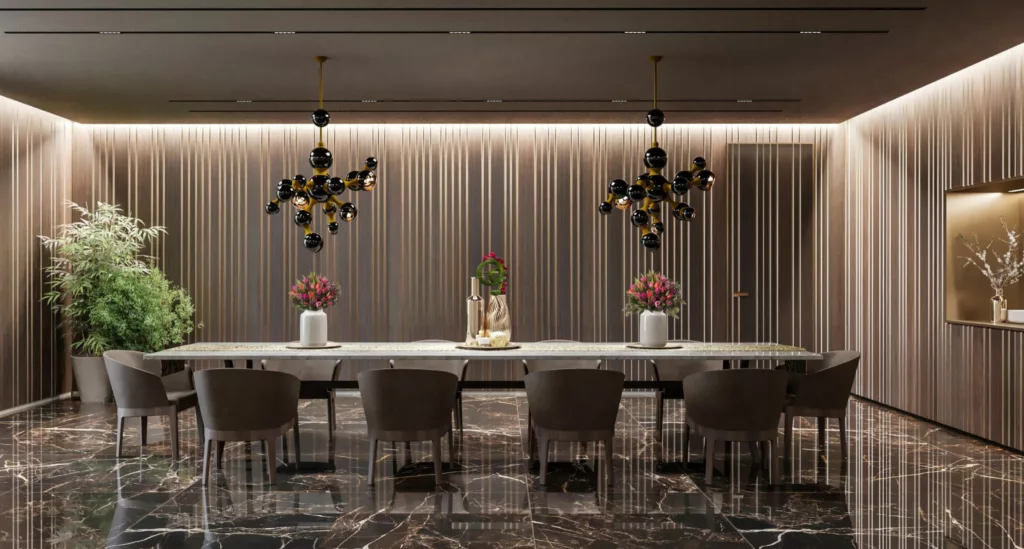 Dedicated Private Spaces
From recreational areas and game rooms to a nursery and children's play area, the Al Mourjan Lounge offers dedicated private spaces for every traveler. There are even quiet rooms for those seeking solitude to work or rest.
Dining Options
There are plenty of dining options at the Al Mourjan Lounge. The main dining area offers hot and cold buffets, sushi stations, salad bars, coffee, and pastries, as well as à la carte dining. For lighter fare, guests can visit the coffee and patisserie bar or indulge in savory bites and drinks at the cocktail and bistro bar. A refreshment station is also available for tea, coffee, light snacks, Arabic sweets, and popular beverages.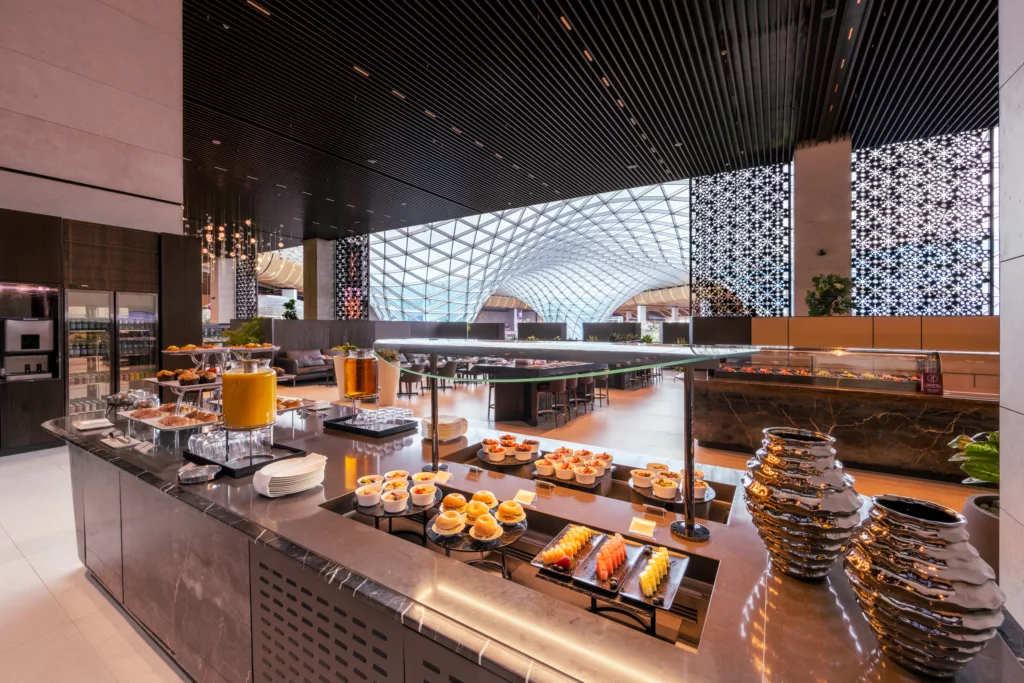 Bottom Line
Qatar Airways' new Al Mourjan Lounge at The Garden sets a new standard for premium travel experiences. With its opulent design, unparalleled amenities, and commitment to providing an unforgettable journey for business-class passengers, this lounge truly raises the bar. So, the next time you find yourself flying through Doha's Hamad International Airport, be sure to set aside some time to explore the Al Mourjan Lounge – it's an experience you won't want to miss.