When planning a vacation or business trip, the process of booking flights and gathering all necessary personal information can be overwhelming. One question that frequently arises is whether or not a middle name is required on an airline ticket.
As a frequent flyer, you may already be aware of the importance of ensuring that your personal information is correct and up to date, but it can be difficult to know exactly what information is required and what is optional. In this guide, we will take a closer look at the differences in the information needed by airlines and the TSA, as well as best practices for avoiding any issues with names on airline tickets.
Is Your Middle Name Required When Booking an Airline Ticket?
The Transportation Security Administration (TSA) requires airlines to collect Secure Flight passenger data for each passenger.
According to the TSA: "This includes the passenger's full name as it appears on the non-expired government-issued photo ID, date of birth, gender, and TSA Redress Number, if available." It's crucial that this the Secure Flight data matches the information on the passenger's passport or government-issued ID, in order to avoid any misidentification. Middle names certainly help with that!
For international flights, U.S. Customs and Border Protection warns that the names in the booking should match your passport or official ID exactly.
"Purchase your travel tickets in the exact same name that appears on your passport or official ID. Ensure that all travel documents match that name precisely. If the names don't match, your travel carrier or the Transportation Security Administration may require additional documents to verify your identity before allowing you to board."

U.S. Customs and Border Protection (CBP) website
However, while it's encouraged as a best practice, the TSA does not explicitly require a middle name on airline tickets. As CBP notes in the statement above, even if the name on your ticket isn't an exact match to your identification, TSA will attempt to verify your identity in other ways before you board.
In other words, the Secure Flight data needs to match what's on your passport so the information airlines have on file about you should include any middle names. However, the same requirement doesn't technically extend to airline tickets although including your middle name will help avoid potential problems.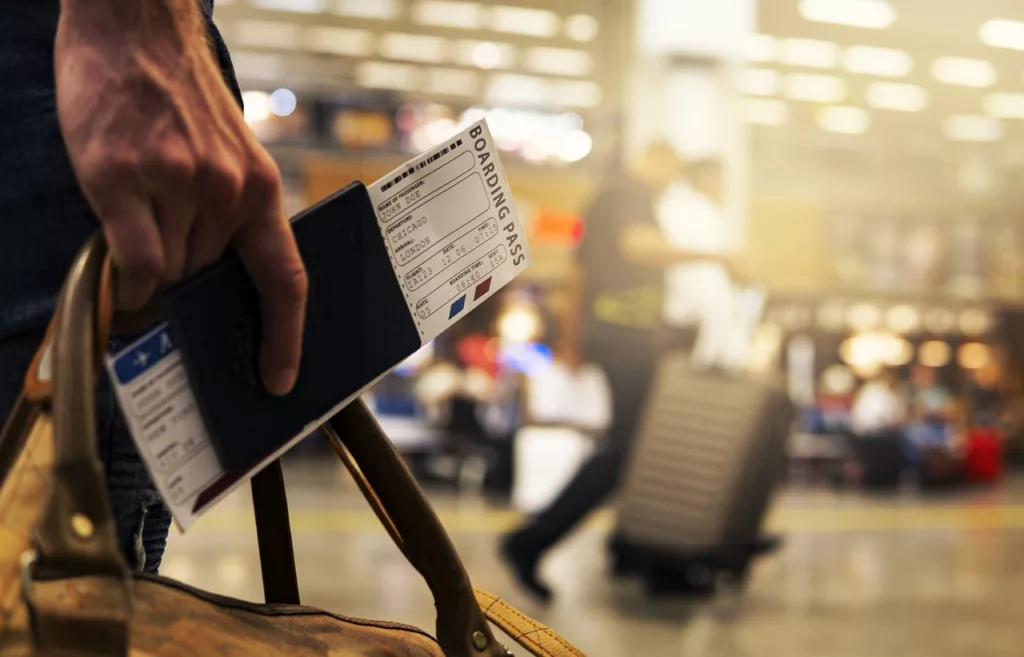 What Identification Do I Need To Board My Flight?
To board a flight, you'll need to show valid identification at the airport checkpoint. The name on your airline ticket should match the identification you'll be using as closely as possible including your middle name. According to the TSA website, the following forms of identification are acceptable at airport checkpoints.
Driver's licenses or other state photo identity cards issued by Department of Motor Vehicles (or equivalent)

Beginning May 7, 2025, if you plan to use your state-issued ID or license to fly within the U.S., make sure it is REAL ID compliant. If you are not sure if your ID complies with REAL ID, check with your state department of motor vehicles.

U.S. passport
U.S. passport card
DHS trusted traveler cards (Global Entry, NEXUS, SENTRI, FAST)
U.S. Department of Defense ID, including IDs issued to dependents
Permanent resident card
Border crossing card
State-issued Enhanced Driver's License
An acceptable photo ID issued by a federally recognized, Tribal Nation/Indian Tribe
HSPD-12 PIV card
Foreign government-issued passport
Canadian provincial driver's license or Indian and Northern Affairs Canada card
Transportation worker identification credential
U.S. Citizenship and Immigration Services Employment Authorization Card (I-766)
U.S. Merchant Mariner Credential
Veteran Health Identification Card (VHIC)
In coordination with its DHS counterparts, TSA has identified acceptable alternate identification for use in special circumstances at the checkpoint. Of course, while this document is a handy guide for domestic flights, you'll almost certainly need a passport to board an international flight.
Does My Airline Ticket Require My Middle Name?
Contrary to popular belief, an airline ticket itself does not require a passenger's middle name. However, as previously mentioned, providing accurate and up-to-date information, including a middle name, can help to avoid any issues with security or boarding.
In fact, many airlines will print boarding passes without including a middle name anyway! Other airlines will merge the first and middle name together, truncate names, or omit the last half of a name entirely.
So long as the Secure Flight passenger information matches the information on the airline's profile or the ticket, the passenger will still be able to board the flight without any issues. It's virtually unheard of for anyone to be denied travel only because they failed to include a middle name.
What If I Didn't Put My Name On My Airline Ticket?
If you forgot to include your middle name when you bought your ticket, don't worry. If your first and last name on your boarding pass matches your government-issued ID, your Secure Flight passenger information will match the information on your ticket and you'll be able to fly.
Ensuring Correct Passenger Information
To avoid any potential problems, it is important to ensure that the passenger information is correct both at the time of booking and prior to travel. Airlines typically have a section on their website, such as "My Trips" or "Manage Your Reservation," where this information can be updated.
Passengers should double-check their information and make any necessary updates, including the addition of a middle name if it was not included at the time of booking. If the passenger has a frequent flyer account with the airline, they should also verify that their information is accurate and up-to-date.
Benefits of Correct Secure Information Within a Reservation
Providing accurate and up-to-date information not only helps to avoid any potential issues with security or boarding, but it can be important in other ways.
TSA notes that the "name submitted on your airline reservation must be an exact match to the name you provided" to enjoy PreCheck benefits on travel. According to the U.S. Customs and Border Protection agency (CBP), if a passenger's airline frequent flyer profile and reservation do not have the correct name and date of birth, they may not be able to receive TSA PreCheck.
It's also important to note that if a passenger has applied for a trusted traveler program using their middle name, their airline frequent flyer profile should match exactly to receive TSA PreCheck.
Can Adding Your Middle Name to an Airline Ticket be Risky?
In most cases, adding a middle name to an airline ticket will not cause any issues. However, in the rare instance that a passenger's middle name is misspelled or incorrect on their government-issued ID, it's best to use the name that appears on the ID.
It is also important to keep in mind that if the passenger's name has changed due to marriage or other reasons, they should update their passport or government-issued ID before booking a flight, as the name on the ID should match the name on the ticket.
Top Tips To Prevent Any Issues Before Your Flight
Make the middle name on your booking match the government-issued identification you plan to use on your trip
Most airlines won't charge a change fee to fix a typo or other mistake in your name. If there's an error, get it corrected before your flight. If you forgot to include it on an international flight, you should be able to fix it while adding your Secure Flight identification information/ID.
If your reservation includes multiple airlines, passenger information will probably need to be updated on each airline separately so access your reservation on each airline's website to confirm.
Setting up a frequent flyer pays off and not just in miles. Adding your correct Secure Flight passenger information to your frequent flyer profile will ensure that the correct information will automatically get added to your reservation when flying with that airline in the future. Similarly, if you already have a frequent flyer account, ensure the information in that profile is correct.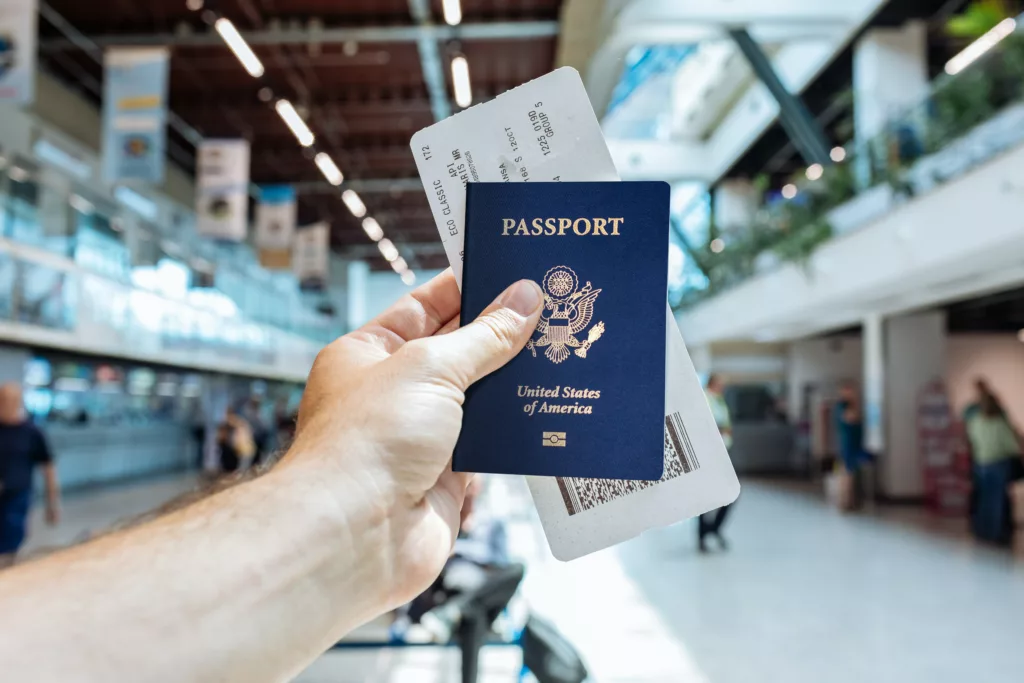 Does American Airlines Require Middle Names on Tickets?
No, American Airlines does not require customers to include their middle names on tickets.
In documentation to travel agents on name corrections, American Airlines specifies that the "name that appears in the Name Field of the PNR, ticket and boarding pass, only requires the Last Name and First Name as it appears on the government ID that the passenger will use while traveling. If the customer has TSA Pre✓®, Global Entry, NEXIUS, or SENTRI card the name submitted on their airline reservation must be an exact match to the name they provided on their application. If they use a frequent flyer account or online travel profile, ensure that the name is properly saved."
However, American Airlines also notes that if the customer's identification includes a middle name, the middle name would then be included in the Secure Flight Passenger Data (SFPD/DOCS) of the record locator.
Does Delta Air Lines Require Middle Names on Tickets?
No, Delta does not require including middle names on airline tickets. Passengers may request that their middle name be included on the ticket and it can be added under Delta's name corrections policy. The full name including the middle name would still be included in the Secure Flight Passenger Data (SFPD) record.
Does United Airlines Require Middle Names on Tickets?
No, United Airlines does not require the use of middle names on its airline tickets but passengers may include it while booking at their discretion.
As with other U.S.-based airlines, United will record the full name as verified on the passenger's identification in the Secure Flight Passenger Data (SFPD) record.
Does British Airways Require Middle Names on Tickets?
No, British Airways does not mandate including middle names when booking tickets.
In fact, in some cases, British Airways doesn't even provide a middle name field for passengers to fill out while booking.
This couldn't be more cut and dry for British Airways. In a response to a customer concerned about being able to board their flight after booking without a middle name, British Airways stated "Our bookings only require the first and last names as long as these match the first and last names on a passport."
Is A Middle Name Mandatory on Airline Tickets?
Short answer? No. Middle names do not need to be added to your reservation and they're not required for travel. If you're flying internationally to or from the United States, your full name will be added to the secure flight information during either your online check-in or while checking in at the airport.
Do Middle Names Matter for Global Entry/TSA PreCheck?
To use Global Entry or TSA PreCheck, you'll want the name on your airline reservation to match the name you provided on your Trusted Traveler Program application exactly.
Can You Change Middle Names on Airline Tickets?
You are usually able to correct the name on flight tickets on most airlines, but airlines may charge some sort of administration fee when you do so. Generally, you'll be able to fly as long as your first and last name match but it's a good idea to be sure that your name on the ticket matches your ID, if only for peace of mind.
Bottom line
While it might not be technically required, including your middle name on airline tickets can help avoid issues with security and boarding making it a good idea in most cases. Ensuring your passenger information, including middle name, is correct and up-to-date both at the time of booking and prior to travel could potentially save you a headache at the airport. It may also be required for some benefits like TSA PreCheck and Global Entry to apply correctly in some cases. That said, it's unlikely that booking with only your first and last name will result in any real issues when it comes to checking in and boarding your flight.