While most frequent Marriott guests are acquainted with the Marriott Bonvoy program, it's worth noting that elite status with Bonvoy isn't the only avenue for getting benefits on your Marriott stays. Marriott offers two distinct preferred partner programs: Marriott STARS for its luxury brands, and Marriott Luminous, designed for a wide array of upscale hotels beneath the luxury segment.
Though the benefits of Marriott Luminous may not be as extensive as those of Marriott STARS, they can still be quite valuable and stack with Marriott Bonvoy elite status. Crucially, these benefits usually come at no additional cost beyond the standard room rate so there's little downside. The only requirement to benefit from Marriott Luminous benefits is to book through a Marriott-affiliated travel advisor.
With the program, you'll enjoy premium benefits on paid bookings, significantly enhancing your hotel stay experience. Here's everything you need to know.
The Basics of Marriott Luminous
Marriott Luminous is a preferred partner program designed to cater to a diverse selection of Marriott hotel brands, such as JW Marriott, Westin, and Marriott. Its aim is to enrich the experience of guests, offering a unique range of benefits that vary slightly from those of its luxurious counterpart, Marriott STARS.
With Marriott Luminous, you gain access to an array of perks that can enhance your stay. This program not only adds value to your hotel experience but also exposes you to a broad spectrum of Marriott brands that deliver distinctive hospitality.
Marriott STARS vs. Marriott Luminous
Both programs are preferred partner programs with benefits only available by booking through specific travel advisors that have been approved by Marriott. However, while they are similar and offer similar perks, they cater to different tiers within the Marriott portfolio.
Marriott STARS is specific to the most luxury-oriented hotel brands within the Marriott portfolio, including The Ritz-Carlton, St. Regis, and The Luxury Collection. With STARS, guests enjoy benefits like a $100 hotel credit per stay, complimentary daily breakfast for two, potential room upgrades, early check-in, and late check-out options, a personal in-person welcome, and a personalized welcome amenity.
On the other hand, Marriott Luminous serves a different band within the Marriott family, encompassing brands like JW Marriott, Westin, and Marriott. The program offers a similar own set of unique perks, but they aren't quite as consistent or generous as the benefits with Marriott STARS
For example, while Marriott Luminous also is supposed to offer a hotel credit, hotels are allowed to opt out from offering it. Many choose to do so. While many hotels within the Luminous portfolio do offer a $100 hotel credit, it's advisable to confirm this with your travel advisor when booking.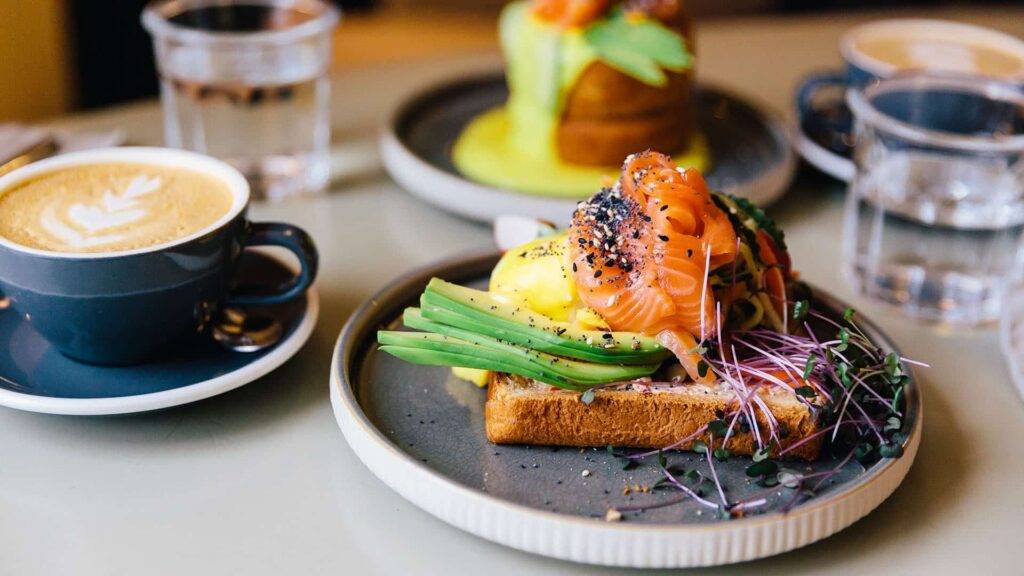 Perks of Marriott Luminous
Booking with Marriott Luminous delivers a suite of benefits designed to enhance your hotel experience. Here are the specifics:
Complimentary Daily Breakfast: You get a free breakfast for two every day of your stay. This can add up to substantial savings over the course of a stay at some properties if you're a regular breakfast eater. This is similar to Marriott's elite breakfast benefit but could be a better breakfast, depending on the property.
Complimentary Basic Wi-Fi: Daily basic Wi-Fi is provided at no extra cost. While this is a published benefit of Marriott Luminous, it's also something that's offered to everyone at most properties so nothing special.
Early Check-in & Late Checkout: Enjoy the flexibility of early check-in and late check-out granting you more control over your schedule. Like the benefit offered to Marriott Gold elites, the benefit is subject to availability so the late checkout benefit offered to Marriott Platinums and above is definitely better.
Complimentary Room Upgrade: Subject to availability at check-in, Marriott Luminous bookings are eligible for free room upgrades.
Local Welcome Amenity and Note: Expect a personal touch when you check-in with a local welcome amenity and a note.
Hotel Credit: Selected hotels offer hotel credit of $50 or more to Marriott Luminous bookings once per stay. Many hotels opt out of offering this and the most common credit amount is $100 per stay, usable for various on-property services.
As you can see, Marriott Luminous includes an array of benefits that can make your hotel stay more enjoyable. If you're planning a stay at a property that offers it, Marriott Luminous could be a smart choice for your next booking.
The Marriott Luminous Program: Participating Brands
Marriott Luminous is available at select properties that are part of the following Marriott brands:
JW Marriott
Autograph Collection
W Hotels
Westin
Le Méridien
Marriott
Renaissance
Tribute Portfolio
It's worth noting that, unlike Marriott STARS, where every property that's part of a STARS brand participates in the program, individual hotels that are part of the brands above can choose to opt in or out of Marriott Luminous. You'll have to check with your advisor to see whether the specific hotel you're interested in participates.
Marriott STARS participating brands are Bulgari Hotels & Resorts, EDITION Hotels, The Luxury Collection, The Ritz-Carlton, Ritz-Carlton Reserve, St. Regis. All properties that are part of these brands participate in STARS.
How to Book a Marriott Luminous Stay
To use Marriott Luminous program benefits, book your stay through an approved travel advisor. These benefits are valid when booking rates match the standard or flexible rate on Marriott's website.
Marriott Luminous bookings involve travel advisors, making the process different from regular room reservations. These advisors, part of the Marriott Bonvoy program and meeting Marriott's criteria, can provide specialized service and exclusive rates.
Keep in mind, some advisors might charge a booking fee, while others don't. Travel advisors earn hotel commissions for bookings so they often handle large reservations for free but might charge a fee for smaller bookings.
Booking via a Marriott Luminous advisor offers a complete travel service. They cater to your travel needs and preferences, designing a custom itinerary. This can include room selection and concierge services like dining reservations and local experiences. They also sometimes have access to exclusive rates and offers, such as promotional rates, package deals, and complimentary nights, enabling you to save on travel expenses while enjoying extra benefits with Marriott Luminous.
Elite Benefits Sans Elite Status
If you thought while looking through the Marriott Luminous benefits above that the benefits have quite a bit of overlap with holding elite status, you wouldn't be wrong.
Aside from the hotel credit offered at some Marriott Luminous properties, most of the other Marriott STARS or Luminous benefits overlap with the benefits elite members are automatically entitled to. While Marriott STARS consistently offers the $100 hotel credit at all properties, Marriott Luminous does not so the value of booking with Luminous might not be as clear if you hold status with Marriott.
On the other hand, if you don't hold Marriott status, booking through its preferred programs can unlock significant value allowing you to experience elite-like benefits during your stay.
Benefits
Member
Silver
Gold
Platinum
Titanium
Ambassador
Requirements
Sign up
10+ nights a year
25+ nights a year
50+ nights a year
75+ nights a year
100+ nights & $23,000 in spending a year
Free WiFi
☑️
☑️
☑️
☑️
☑️
☑️
Bonus Points
10%
25%
50%
75%
75%
Late Checkout
☑️
2 pm (when available)
4 pm (guaranteed)
4 pm (guaranteed)
4 pm (guaranteed)
Elite Reservation Line
☑️
☑️
☑️
☑️
☑️
Welcome Gift
Points
Points, elite breakfast, or amenity
Points, elite breakfast, or amenity
Points, elite breakfast, or amenity
Enhanced Room Upgrade
(when available)
Excluding suites
Up to select suites (except at Ritz-Carlton)
Up to select suites (including Ritz-Carlton)
Up to select suites (including Ritz-Carlton)
Lounge Access
☑️
☑️
☑️
Guaranteed Room Type
☑️
☑️
☑️
Annual Choice Benefit
☑️
☑️
☑️
Additional Annual Choice Benefit
☑️
☑️
48-Hour Guarantee
☑️
☑️
Ambassador Service
☑️
Your24
☑️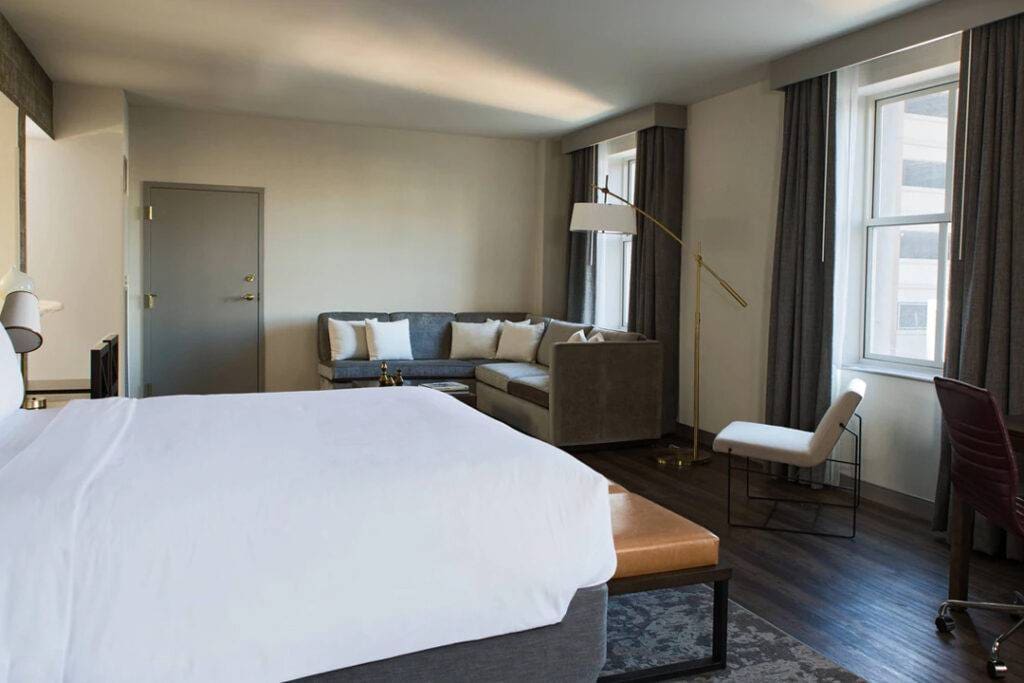 Earning Bonvoy Points with Marriott Luminous
While we're on the topic of Bonvoy, it's worth noting that any bookings made through these programs will be treated as though you booked directly with Marriott.
Even though you're booking through a travel advisor, your Marriott Luminous stays are still considered "qualifying" stays. This means you'll earn points, elite credits, promotions, and more, just like any other stay booked directly with Marriott.
Maximizing Value with Marriott STARS and Luminous
To maximize value with these programs, it's important to compare rates and consider the benefits you value the most. Booking shorter stays can be more beneficial as the $100 credit is per stay, not per night. That's probably why the program terms specify that agents may not "book consecutive stays as separate reservations for the same guest."
If you have your eye on a participating property, it's always worth checking what the rate with Marriott STARS and Luminous might be. Properties offer special promotions for guests booking through these channels.
Other Preferred Partner Booking Options
Marriott STARS and Luminous provide substantial benefits, but they're not the only options. Other preferred partner programs, such as Virtuoso and American Express Fine Hotels & Resorts (FHR), also offer perks for luxury Marriott bookings. Often, hotels give priority to their own programs, potentially leading to preferential treatment like limited upgrades. However, it might be worth comparing rates and benefits across different programs to guarantee the best deal.
Final Thoughts
The Marriott Luminous program offers a range of benefits that can enhance your travel experience. Whether you're a seasoned traveler looking for a unique experience or planning a special trip, the Luminous program could add significant value to your stay. By offering amenities such as complimentary breakfast, room upgrades, and hotel credits at select properties, Marriott Luminous can make your next trip unforgettable.
Remember, the program is not available directly to consumers. To enjoy these perks, you need to book your stay through a travel advisor who has access to the Marriott Luminous program. So, when planning your next journey, consider Marriott Luminous. The program might just be the ticket to your best travel experience yet.