I had a few days to fill on a recent trip to Japan so I took a detour to Sapporo on Hokkaido. For my outbound flight, I flew Cathay Pacific to Hong Kong. The Royal Lounge is the only airline lounge in the international terminal and is, naturally, used by Cathay Pacific.
The lounge is spacious and airy overlooking the terminal of Sapporo's New Chistose International Airport (CTS). While airport terminals in Japan are quite nice and certainly clean regardless, this lounge is a comfortable place to relax or get some work done prior to international flights from Sapporo.
Royal Lounge Sapporo Airport Location
The Royal Lounge is located on the fourth floor of the international terminal.
After you clear security and passport control, you'll see prominent signage directing you to the escalator to the entrance.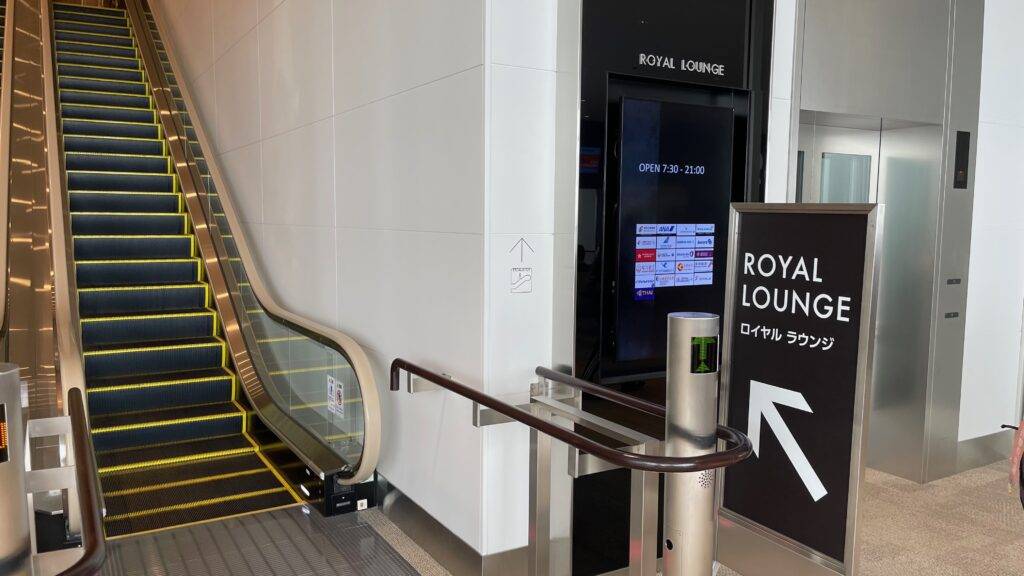 An elevator is located behind the sign if you needed.
Royal Lounge Sapporo Airport Access Rules
Sapporo Airport is relatively small and there are only two lounges in the international terminal. Royal Lounge is the contract airline lounge at the airport for international flights used by both ANA and JAL along with carriers from Hawaiian to Starlink and Finnair.
If you're flying in a premium cabin or hold elite status that grants you lounge access, this is the lounge you'll be directed to. You'll be given a lounge invitation at check in to present at the lounge.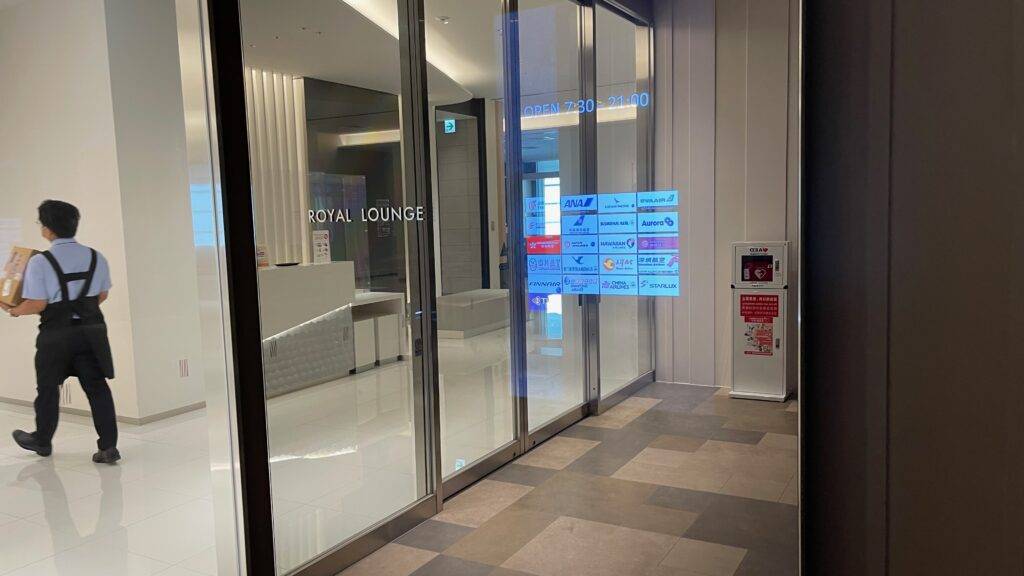 In my case, I was flying hand luggage only and checked in on my phone so I didn't receive a physical lounge invitation. When I presented my business class boarding pass for access, they were unable to verify access on that basis without confirmation from the airline. I was asked to sit to the side while they called Cathay Pacific.
It only took a few minutes but if there's no extended wait at check in, it might be worth stopping by to collect a physical invitation.
The only other lounge in the international terminal is the North Lounge. This is the pay-per-use lounge which also grants access based on a number of credit cards but is not part of Priority Pass or the American Express Lounge Collection.
Royal Lounge Sapporo Airport Hours
The Royal Lounge at Sapporo New Chitose International Airport (CTS) is open daily from 7 am to 9 pm but is adjusted based on the departure times of international flights. In other words, if you have an eligible flight, the lounge should be available for use.
Royal Lounge Sapporo Airport Seating
The Royal Lounge has over 200 seats but was never very full during my visit.
After being cleared for entry, you'll turn right and immediately be in the main space of the lounge. It's laid out with two seating areas with a large high-top table surrounding a cherry blossom floral art piece serving as the centerpiece.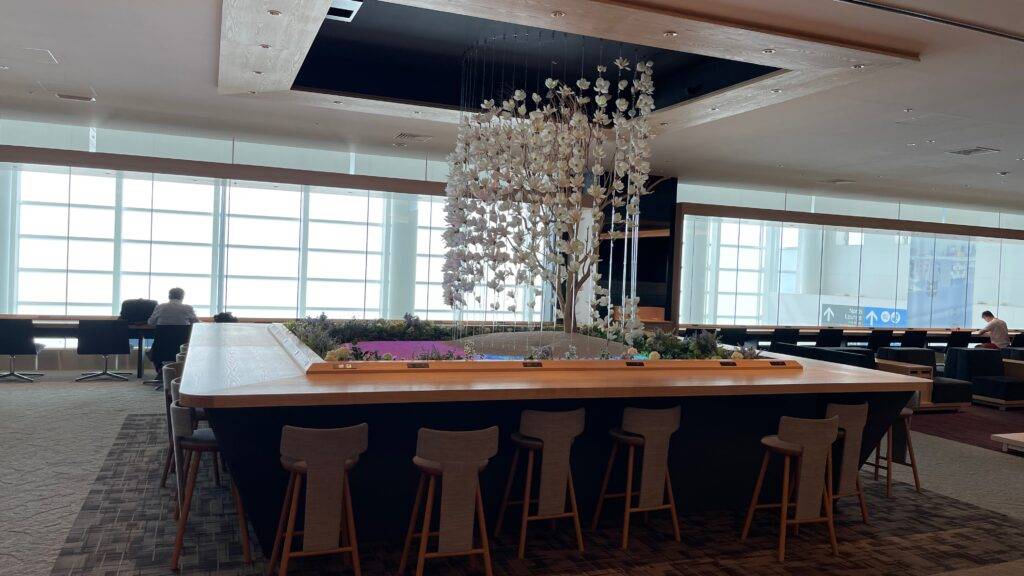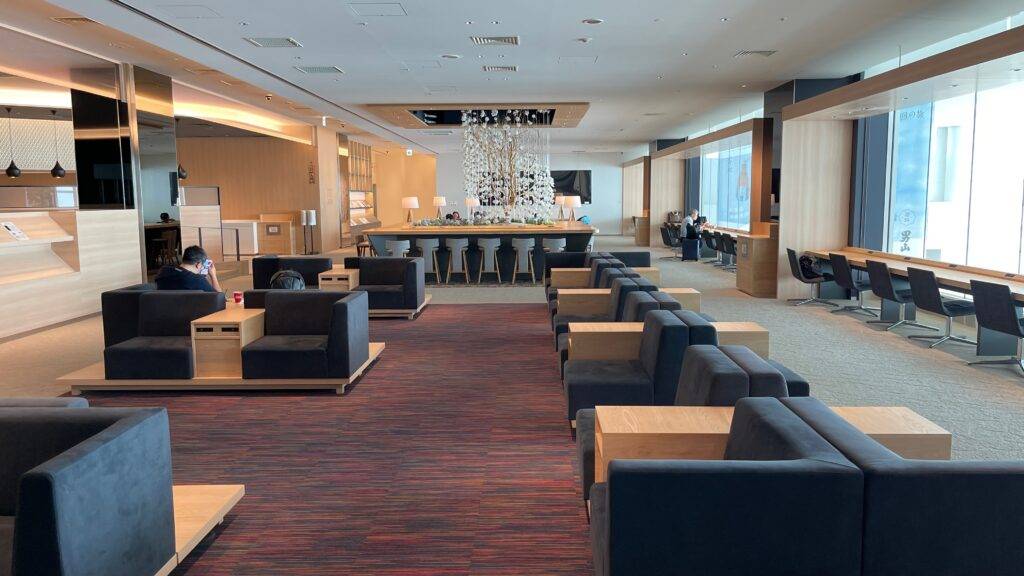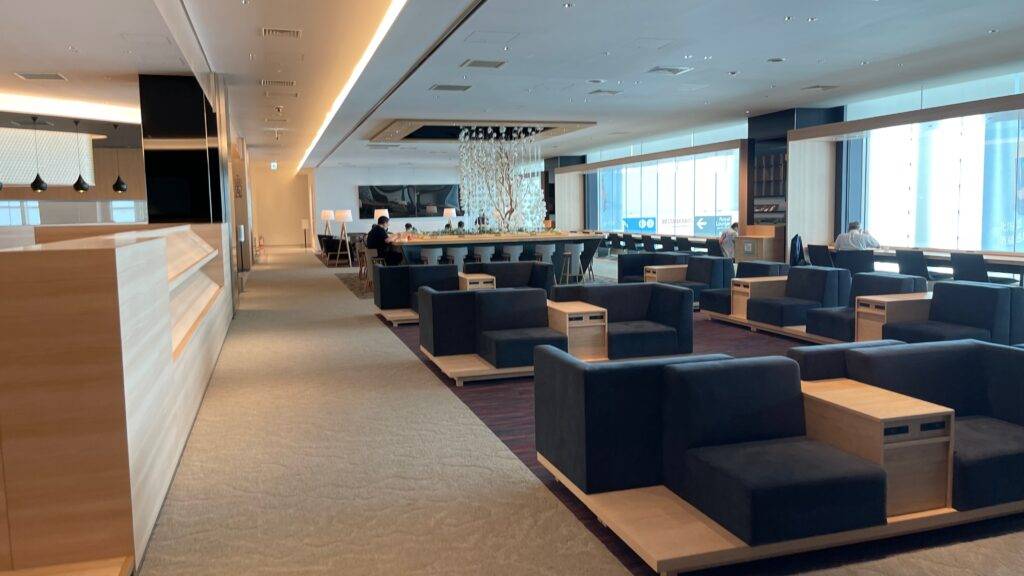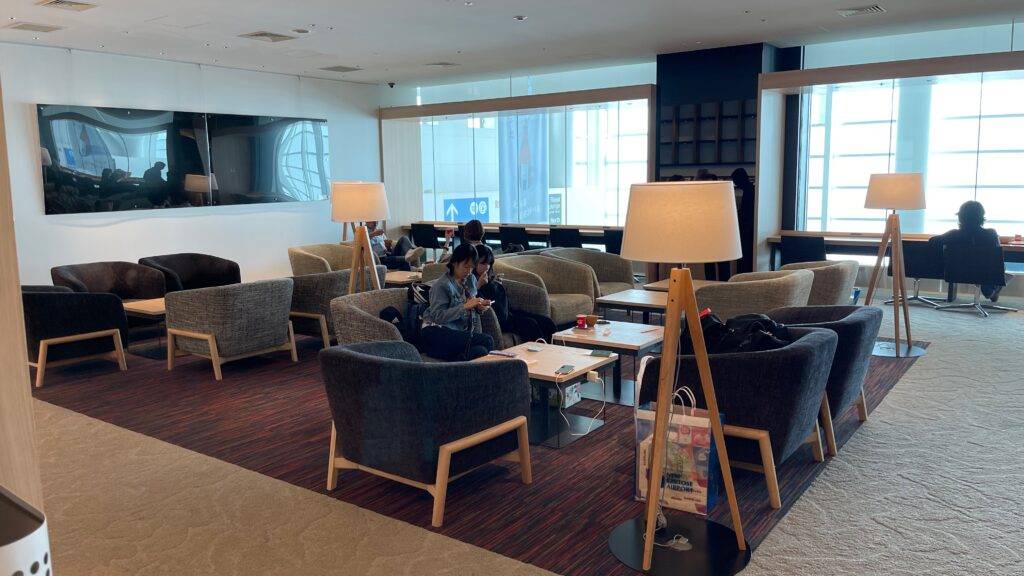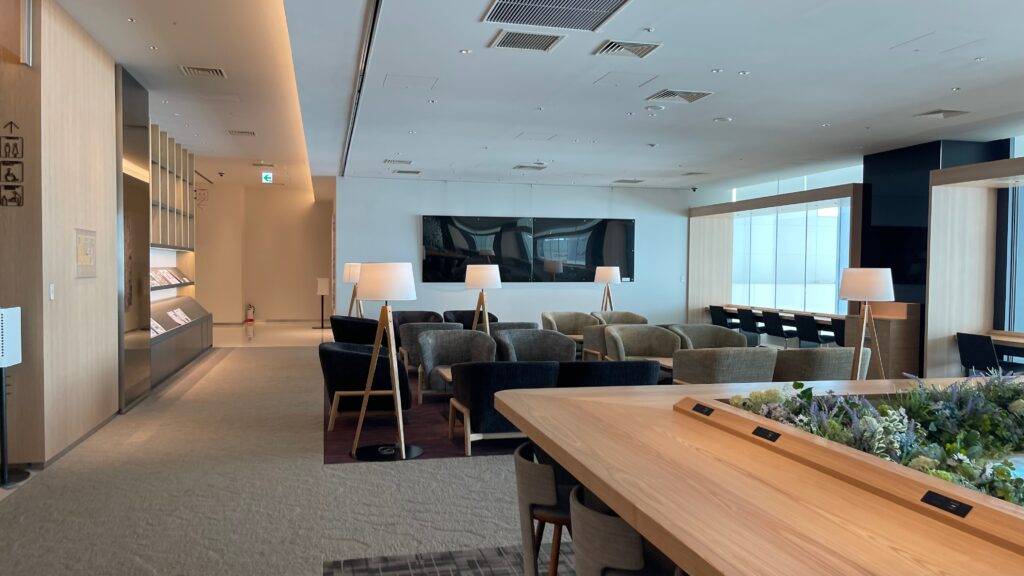 Magazines and newspapers are available to the right.
The lounge is largely laid out in an open-space concept. Partial dividers between the various zones help it feel less like one big room so there are divisions between zones.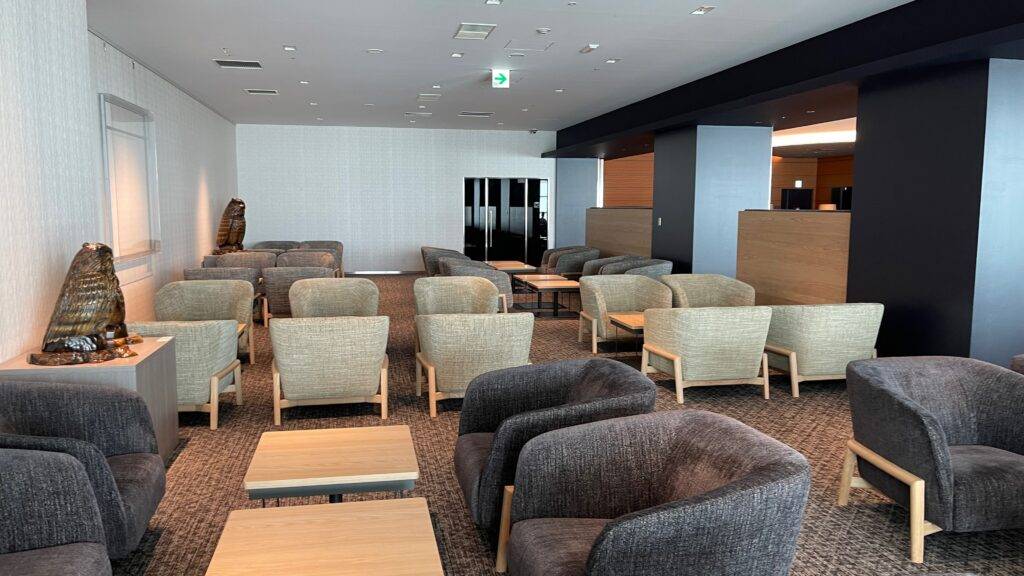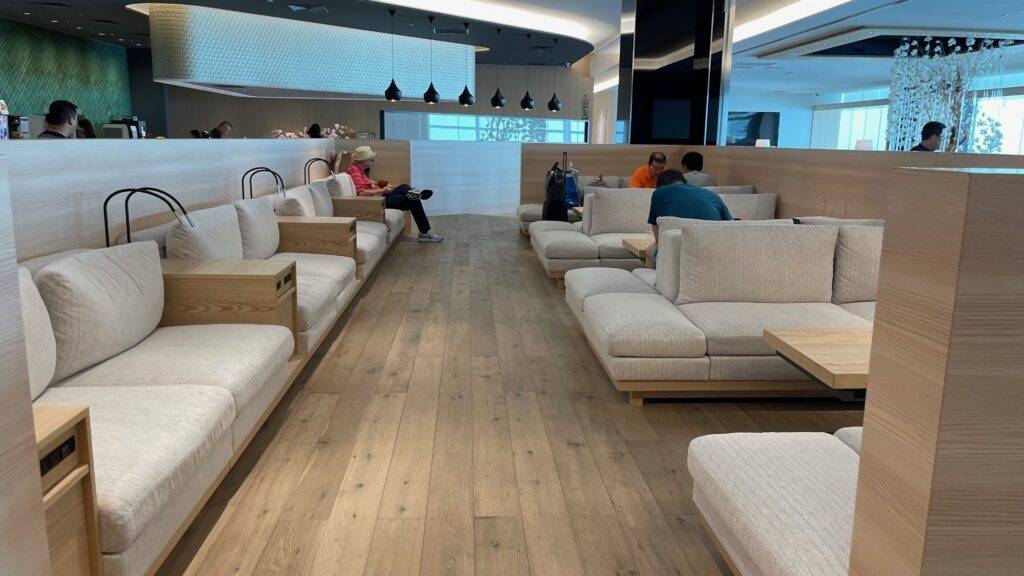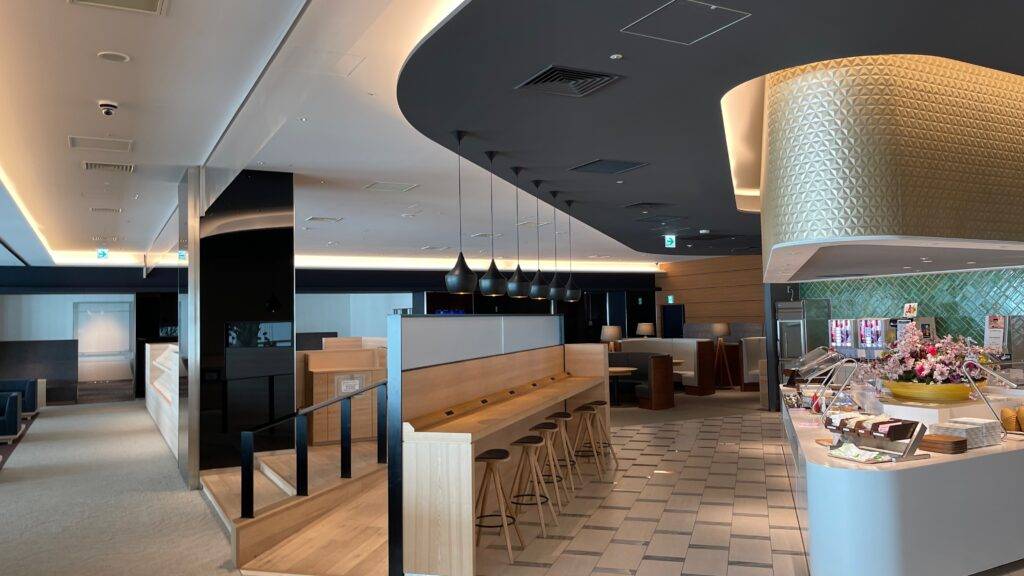 Unfortunately, the lounge doesn't feature apron views. Instead, it overlooks the terminal.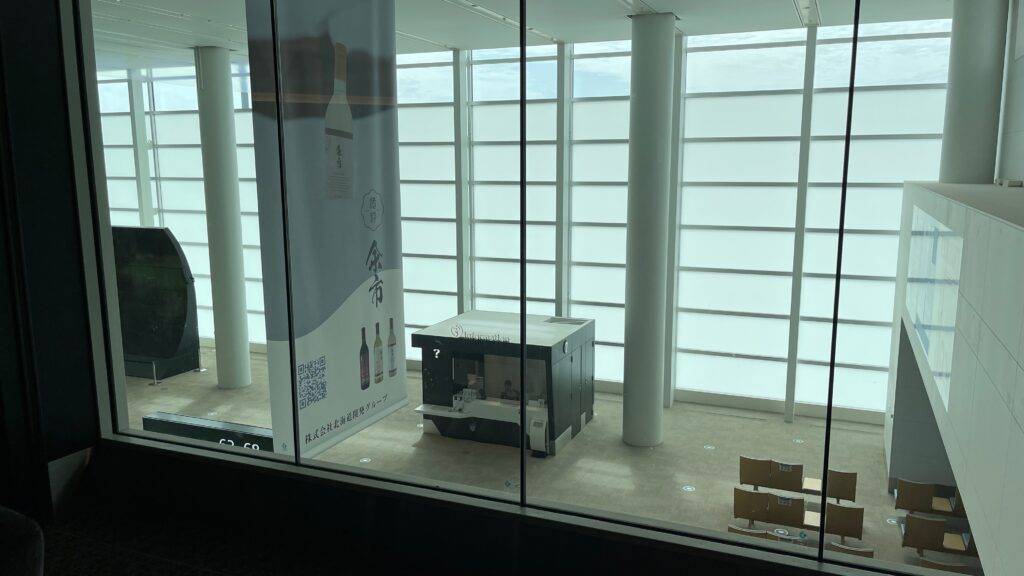 Royal Lounge Sapporo Business Center & Phone Booths
Royal Lounge Sapporo has a business center with 12 desks. There's even a copy machine and shredder available for use.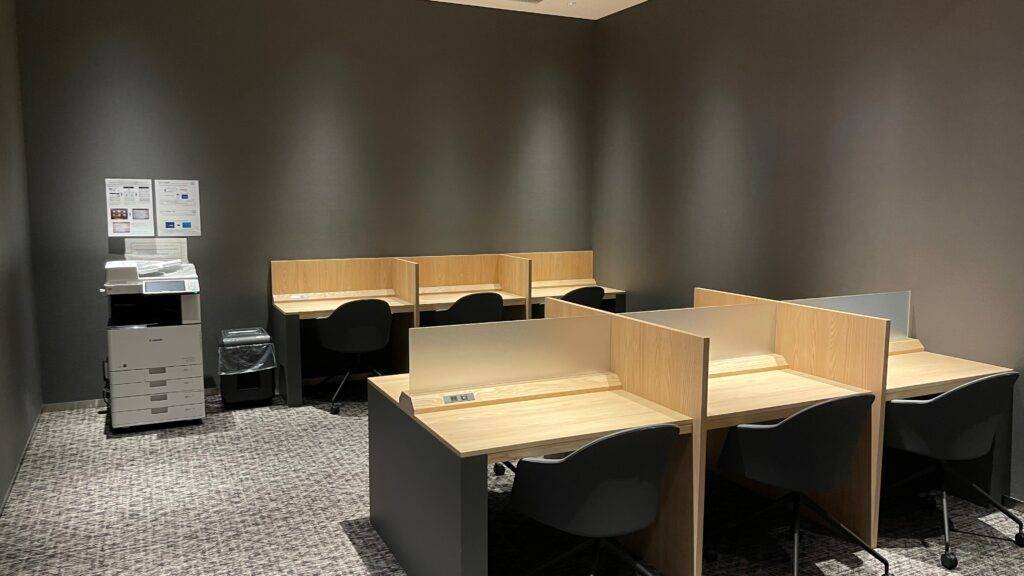 Two phone booths are also available.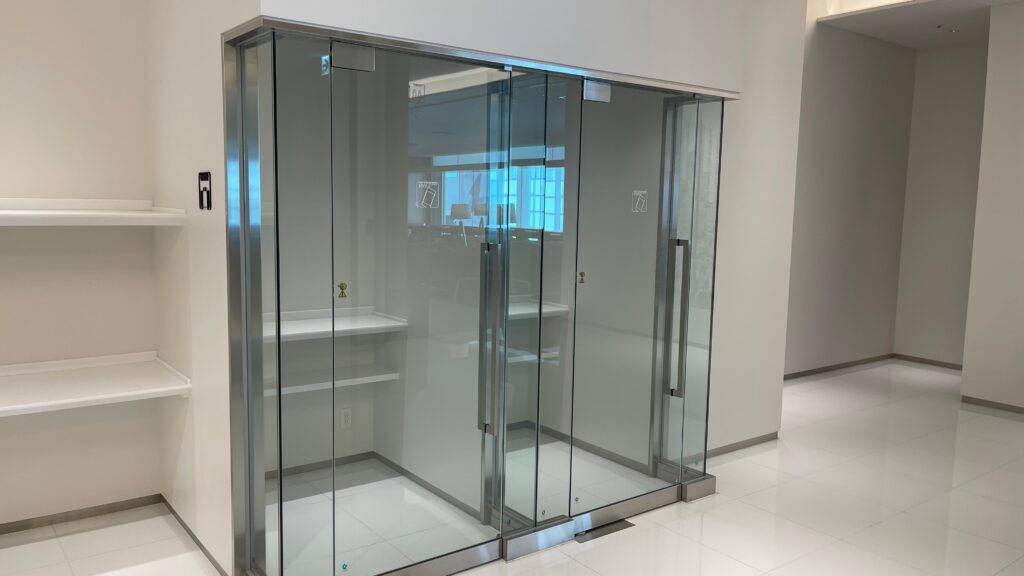 Royal Lounge Sapporo Airport Food & Drinks
The Royal Lounge offers self-serve food and beverage. It's laid out in a triangle with buffet-style food options on the island and drinks to the side.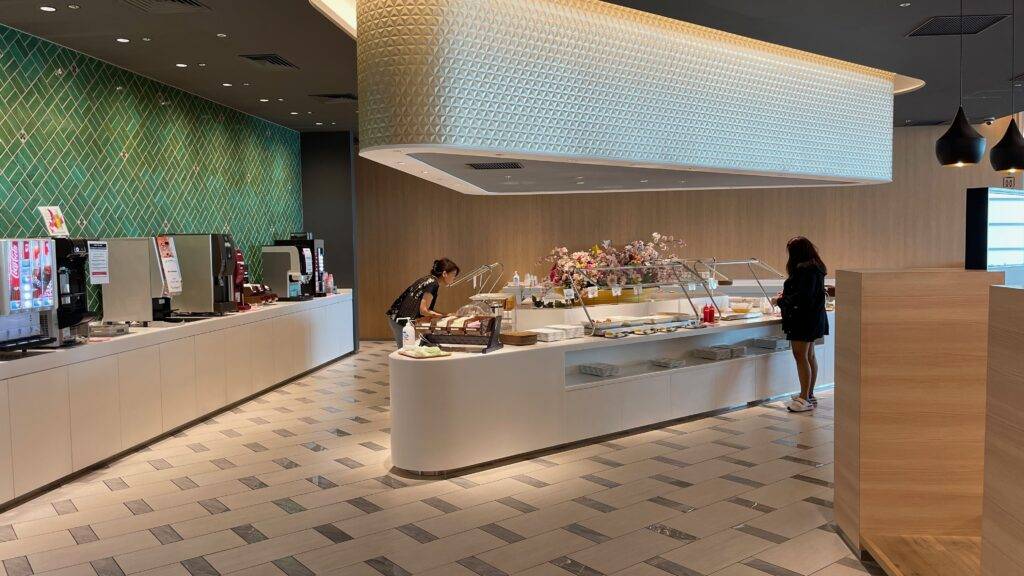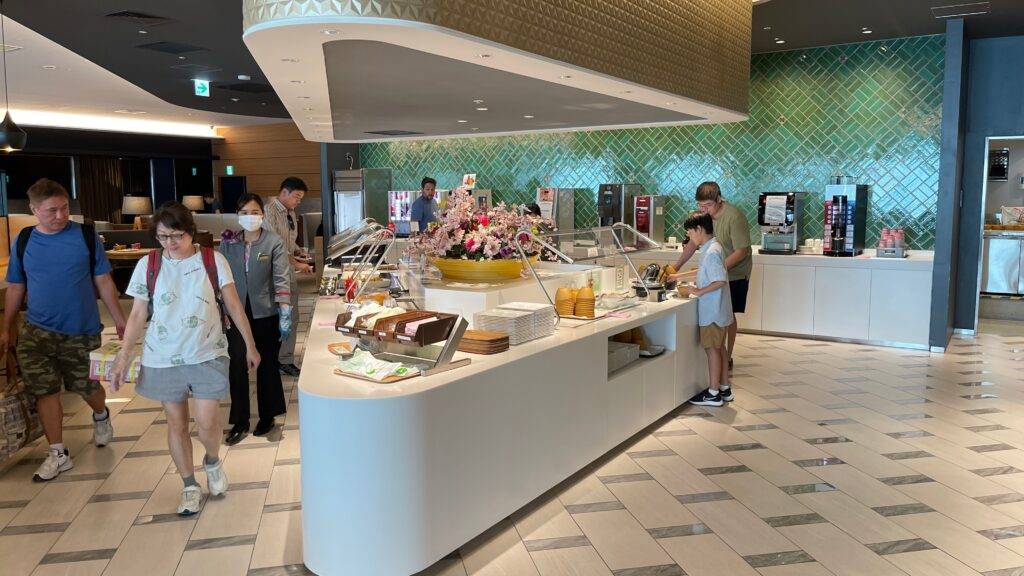 In terms of drinks, there's a good selection of sake and wine. For hard liquor, there's only vodka and whisky. Sapporo's Hokkaido-exclusive Hokkaido Nama Beer is available along with soft drinks drinks.
While not the most robust selection of hard liquor, I was quite satisfied with the sake options and sipped on Kunimare.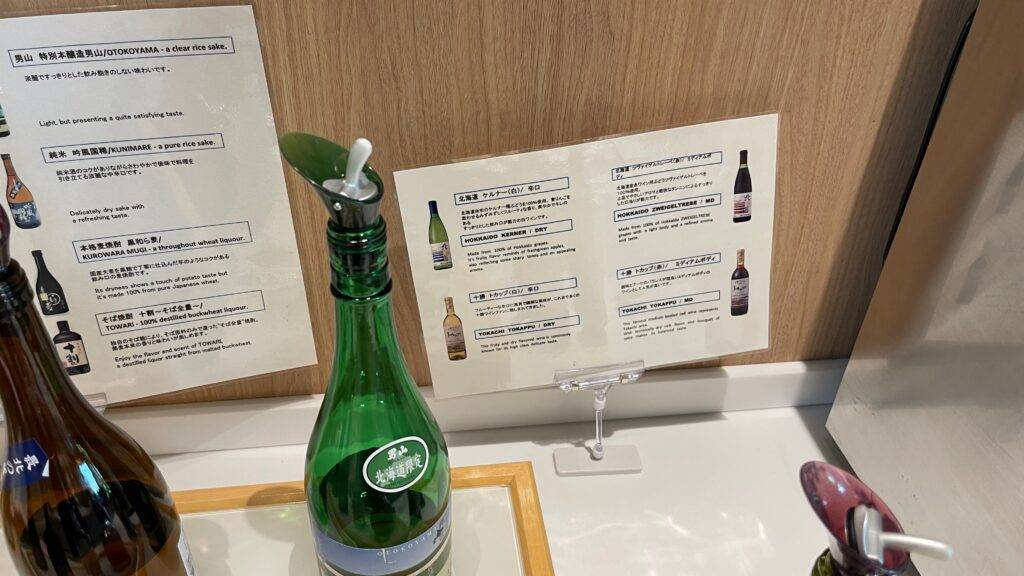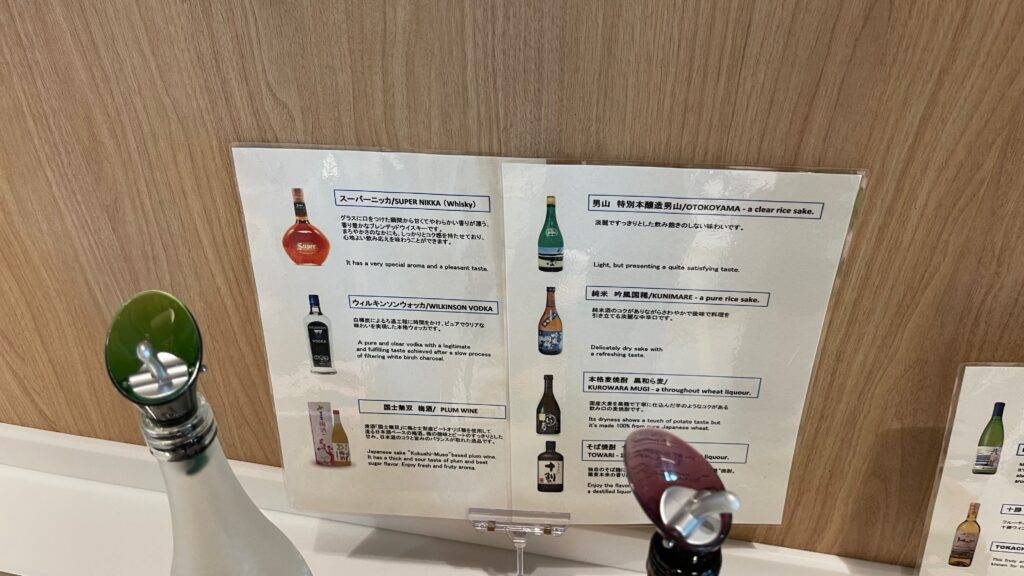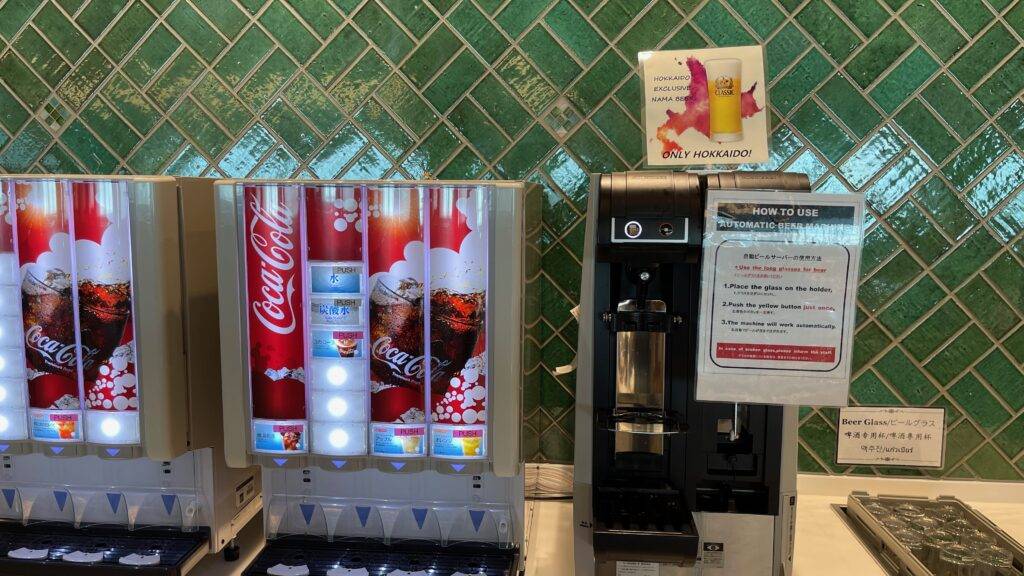 Food options included a Hokkaido-style soup curry, ramen, and western-style items including eggs, hashbrowns, and sausages on the buffet.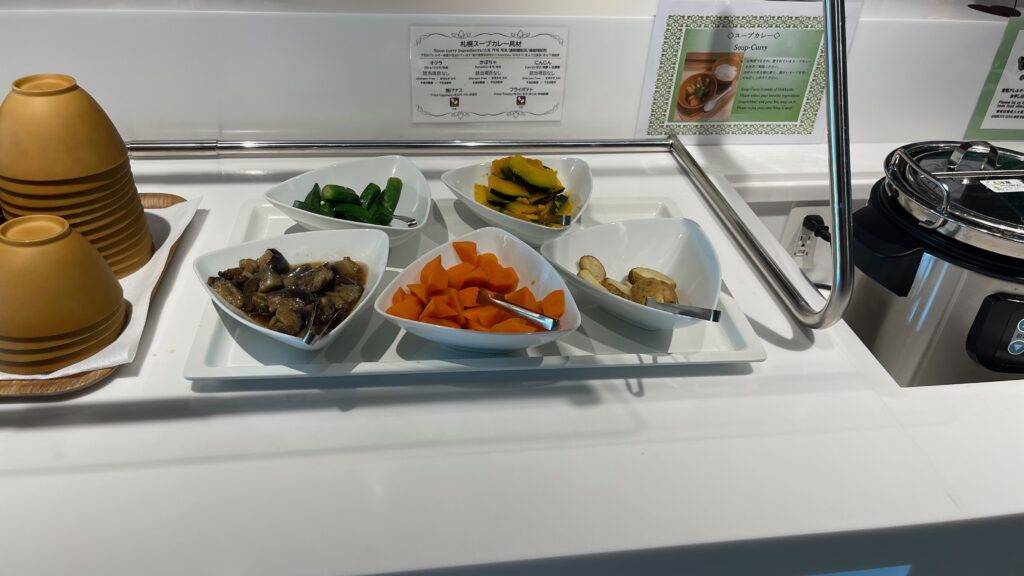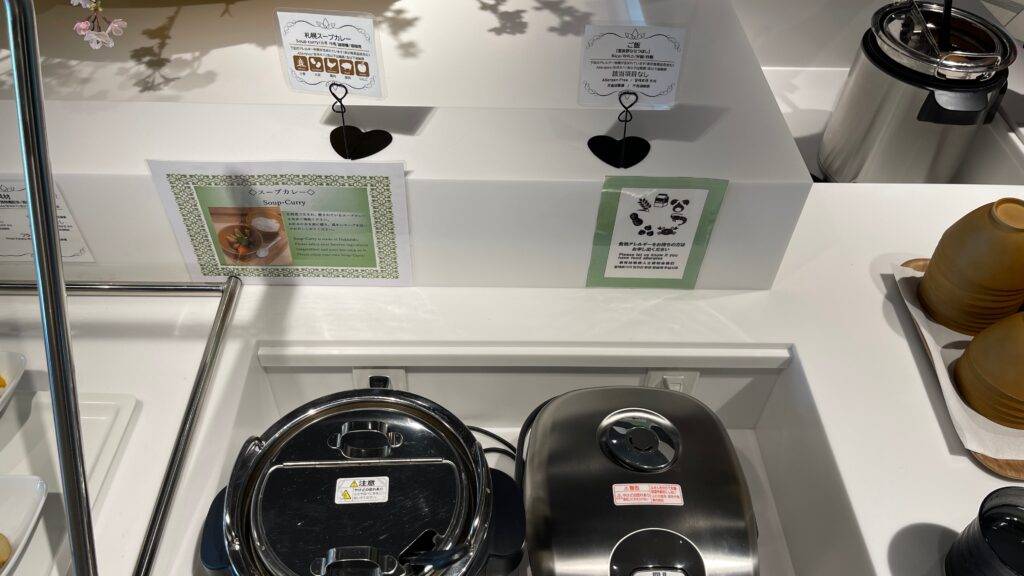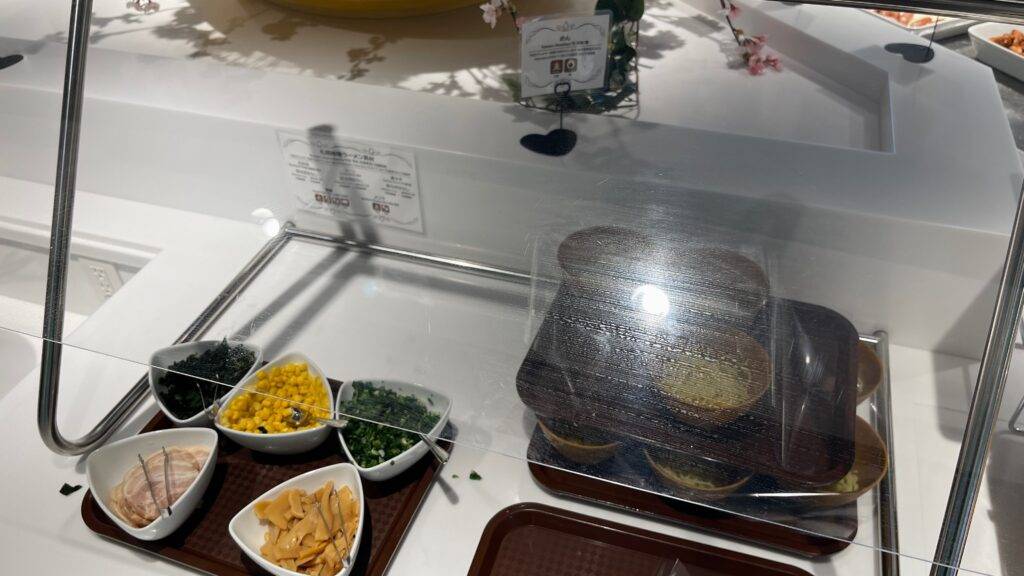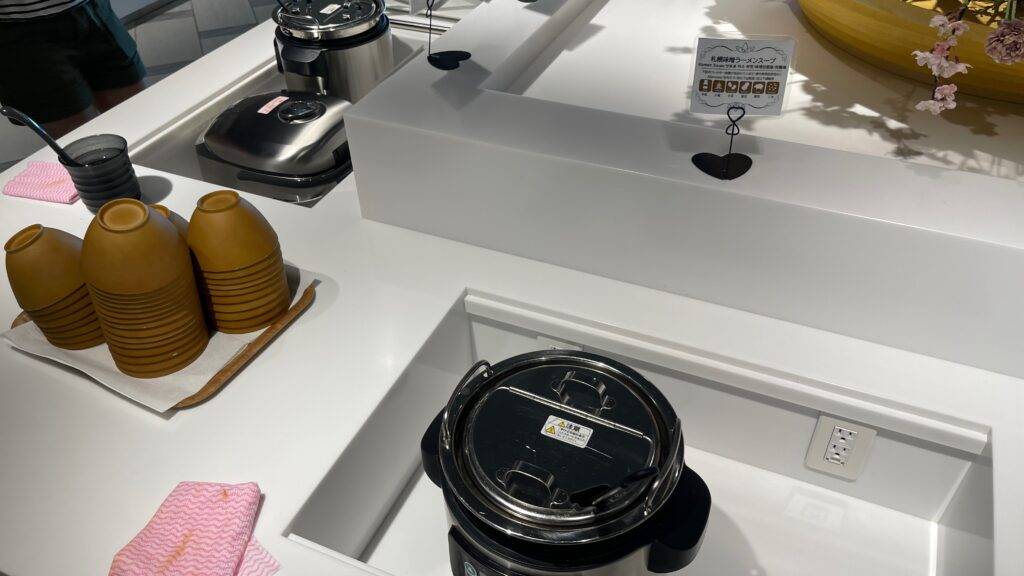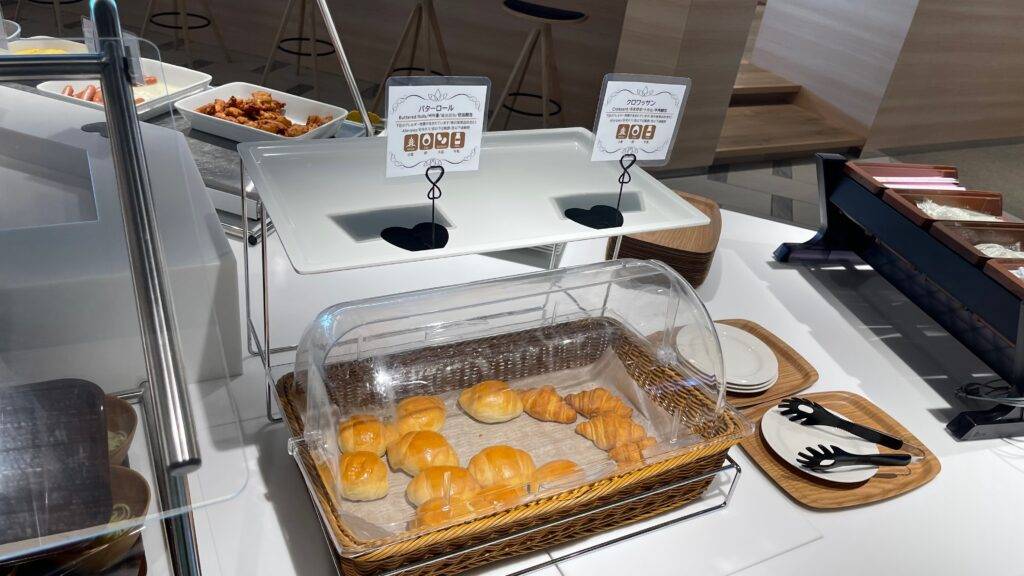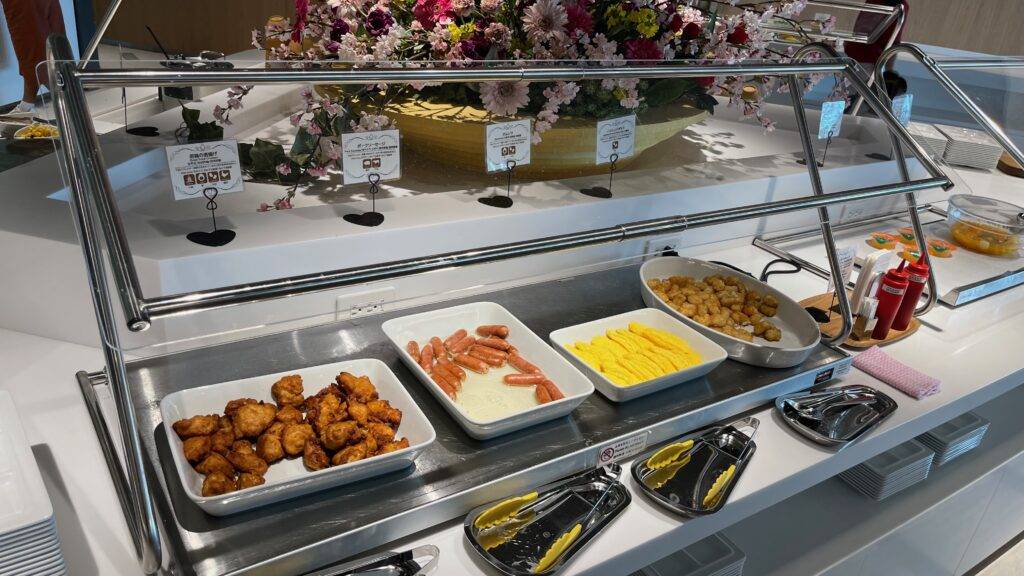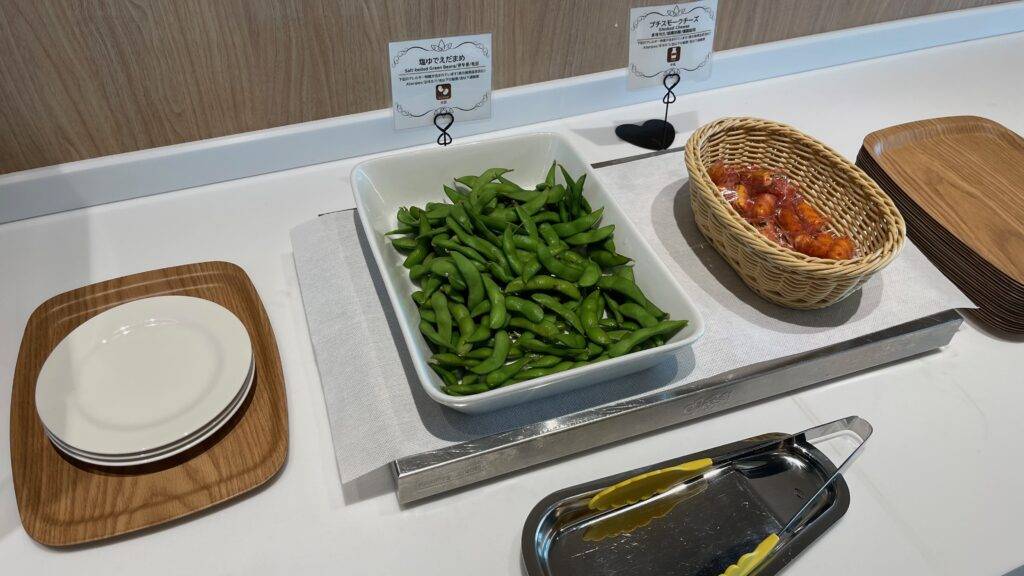 There were a number of signs throughout the area noting that those with allergies should speak to the staff. Based on a conversation I briefly overheard, it sounded as though the lounge had at least some additional food options available if you need accommodation.
Staff was regularly around refreshing the various food options so it shouldn't be an issue to speak with one.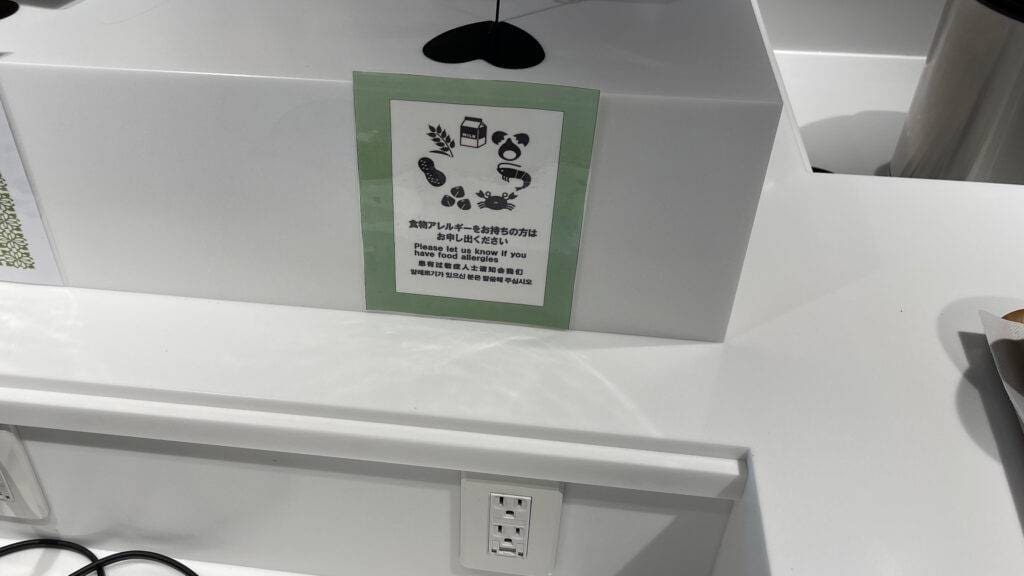 I ended up having some edamame and ramen while waiting for my flight. (That's sake in the cup.)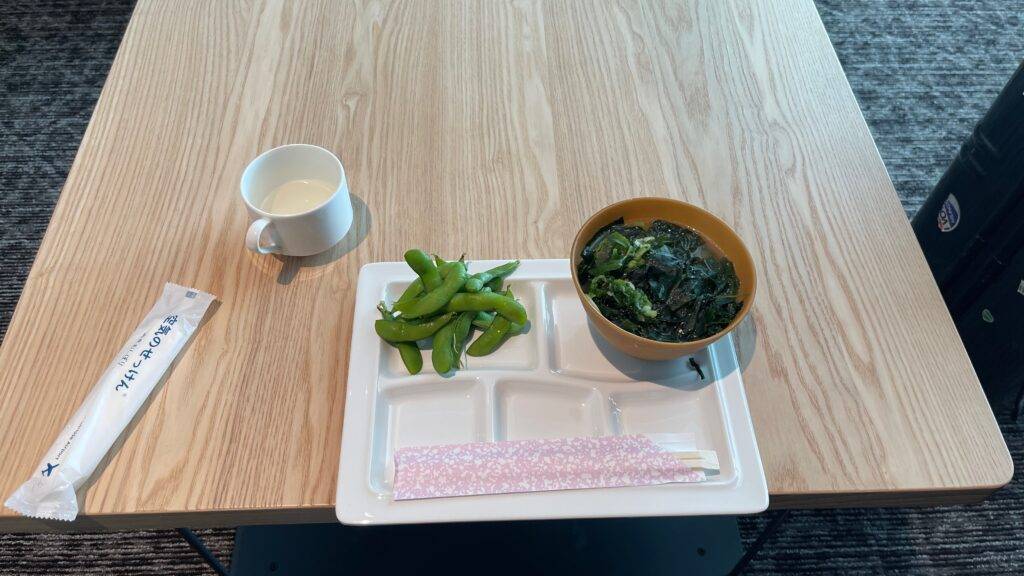 Royal Lounge Sapporo Airport Bottom Line
The Royal Lounge at Sapporo's New Chitose International Airport (CTS) offers a perfectly acceptable place to spend time while grabbing a bite and drink before your flight. The lounge is accessible to passengers flying in a premium cabin or those holding elite status with pretty much any of the (non-LCC) carriers serving the airport. It's a pleasant spot to unwind before your flight, with a good variety of food, ample comfortable seating, and a respectable range of drinks. It's not exactly a reason to get to the airport early, but if you find yourself with time to spare, it's a nice space to relax before your flight.