Lebanon, a small yet beautiful country in the Middle East, is filled with history, culture, and natural wonders. While Beirut, the capital city, is a popular destination for travelers, there are many other cities and regions in Lebanon that offer incredible experiences. In this guide, we'll explore some of the best things to see and do outside of Beirut, from ancient ruins and historical sites to beautiful mountains and beaches.
1. Byblos
Byblos, also known as Jbeil, is a fascinating destination that offers visitors a glimpse into the rich history and culture of the Mediterranean region. It's located just 40 km north of Beirut and is one of the oldest continuously inhabited cities in the world, with a history dating back over 7,000 years. So if you're a history buff, Byblos is a must-visit.
Attractions:
Byblos Castle: A Crusader castle built in the 12th century that now houses a museum of Lebanese history.
Old Souks: A colorful marketplace filled with traditional crafts, souvenirs, and food stalls.
Ancient Port: Explore the ruins of the ancient Phoenician port, including a 2nd-century Roman theater.
The Old Souq: Wander through the charming old souk (marketplace), where you can find traditional Lebanese handicrafts and souvenirs
St. John-Marc Cathedral: Stop by the St. John-Marc Cathedral, a stunning 12th-century church that is still in use today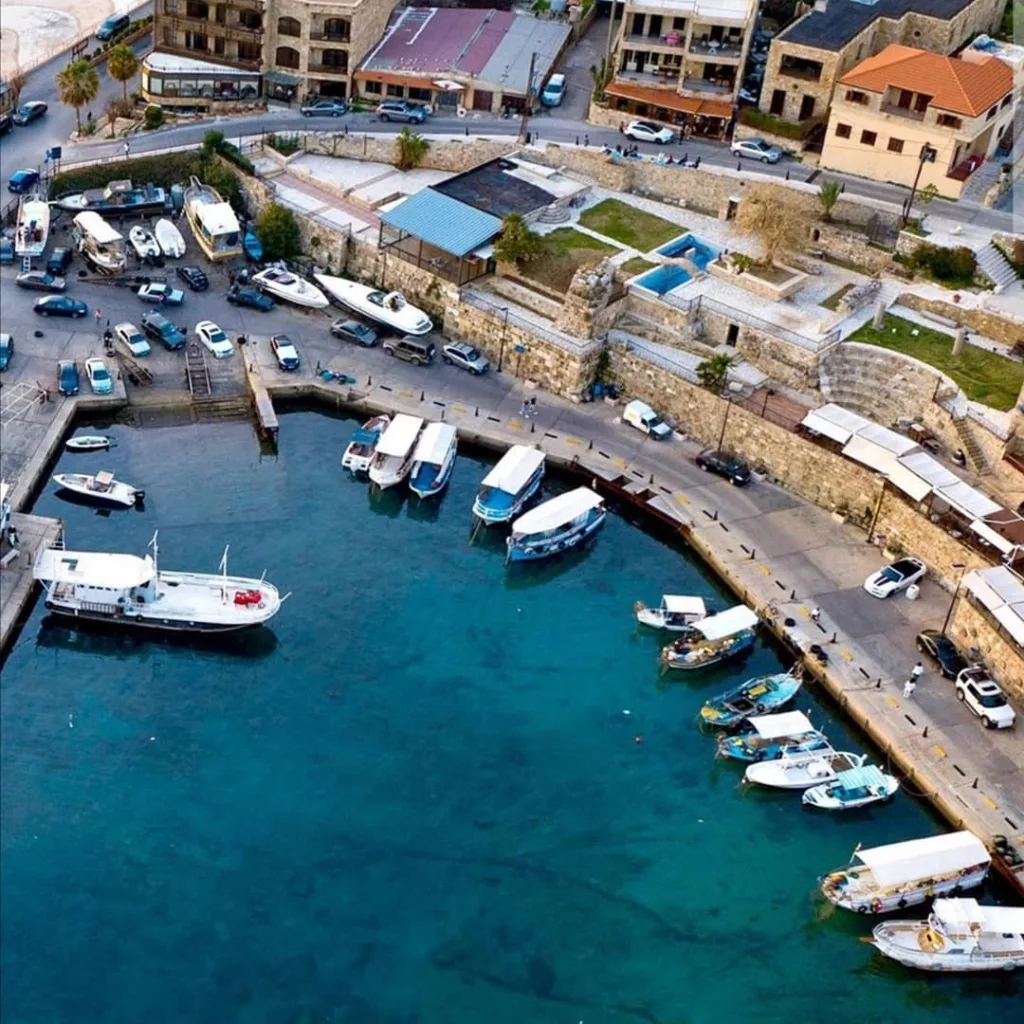 2. Batroun
This charming coastal city is known for its beautiful beaches, lively atmosphere, and historical sites, including a Phoenician wall dating back to the 4th century BC.
St. Stephen's Cathedral: A 19th-century church featuring a unique blend of Byzantine and Gothic architecture.
Old Souk: A bustling marketplace filled with antique shops, art galleries, and seafood restaurants.
Mseilha Fort: A 17th-century fortress perched on a cliff overlooking the Mediterranean Sea.
Batroun Mountains: A range of hills that offer breathtaking views of the surrounding countryside.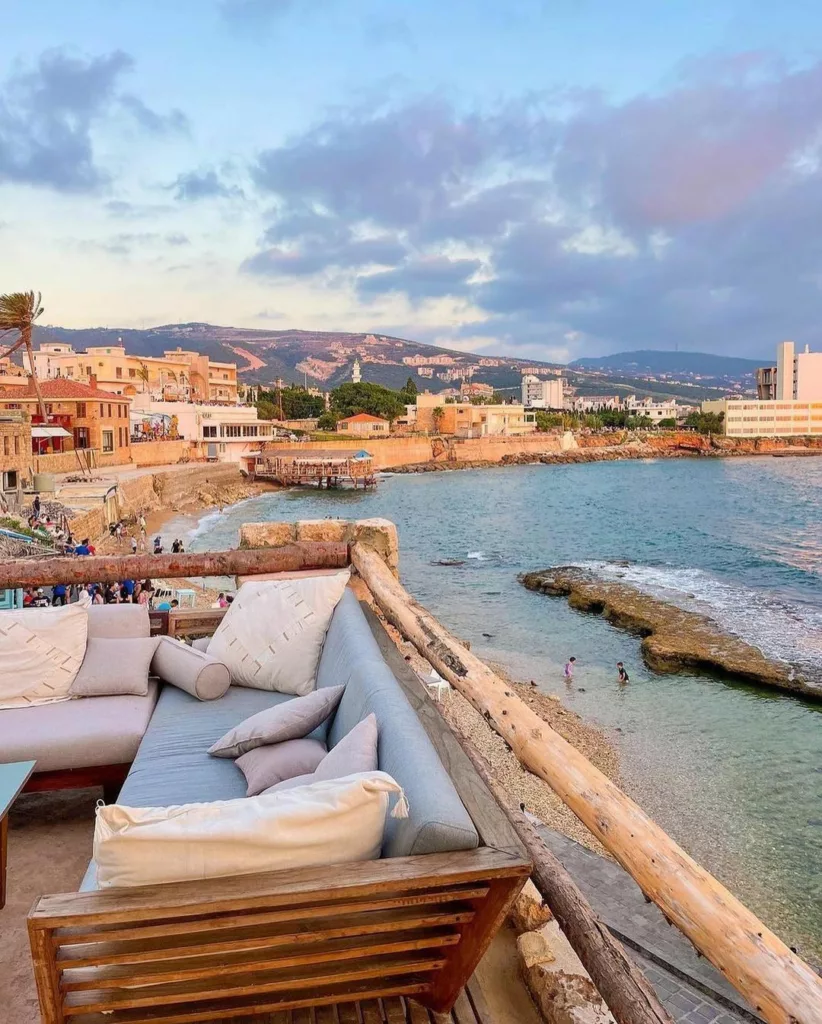 3. Tripoli
Lebanon's second-largest city is a hub of culture and history dating back thousands of years. Located in northern Lebanon, this charming destination is a melting pot of cultures, languages, and traditions. One of the things that makes Tripoli so special is its unique blend of influences from the different cultures that have inhabited the city over the centuries. From ancient Phoenician and Roman ruins to Ottoman-era architecture and bustling souks.
Another compelling reason to visit Tripoli is simply to experience its unique vibe. The city is a fascinating blend of old and new, with ancient buildings and modern high-rises coexisting side by side. From the lively markets and bustling streets to the tranquil gardens and peaceful squares, there's a sense of energy and excitement here that is truly infectious.
Citadel of Raymond de Saint-Gilles: A Crusader castle built in the 12th century that now houses a museum of Islamic art.
Great Mosque: An ancient mosque dating back to the 7th century, with intricate carvings and mosaics.
Traditional Souks: Wander through the narrow alleyways of Tripoli's souks, where you'll find everything from spices and textiles to gold jewelry and handmade soap.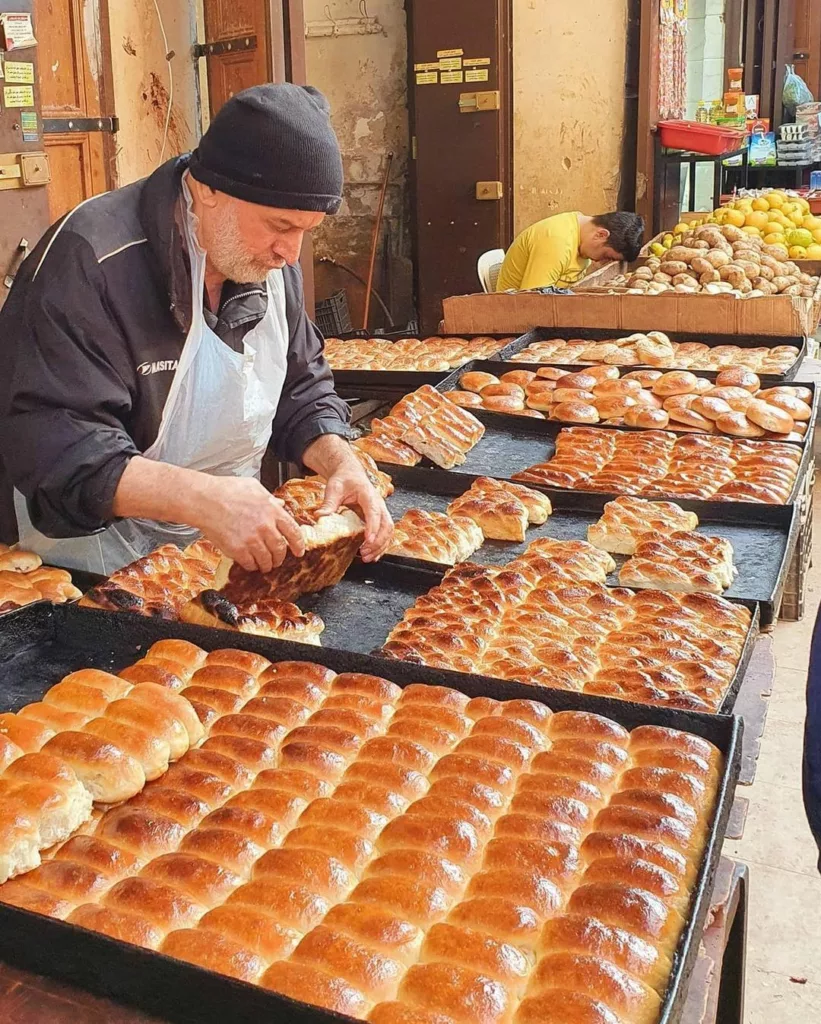 4. Qadisha Valley
This UNESCO World Heritage Site is a beautiful valley filled with ancient monasteries and stunning natural scenery. A must-visit for those who love some good hiking. Located in northern Lebanon, the valley is home to numerous ancient monasteries that date back to the early Christian period and have been preserved for centuries, providing a unique insight into the region's cultural and religious traditions.
Moreover, the valley's rugged terrain is adorned with stunning natural scenery, including towering limestone cliffs, verdant forests, and crystal-clear rivers that cut through the landscape. This combination of cultural and natural heritage makes the Qadisha Valley a truly remarkable destination for visitors from around the world.
Monastery of St. Anthony Qozhaya: A 12th-century monastery built into the side of a cliff, featuring stunning frescoes and a museum of religious artifacts.
Monastery of Our Lady of Hauqqa, Qannubin, and Mar Lichaa: Three other ancient monasteries in the valley that offer a glimpse into the spiritual history of Lebanon.
Haouqa-Qadisha Trail: For those loving some fresh air and mountain scenery. 😉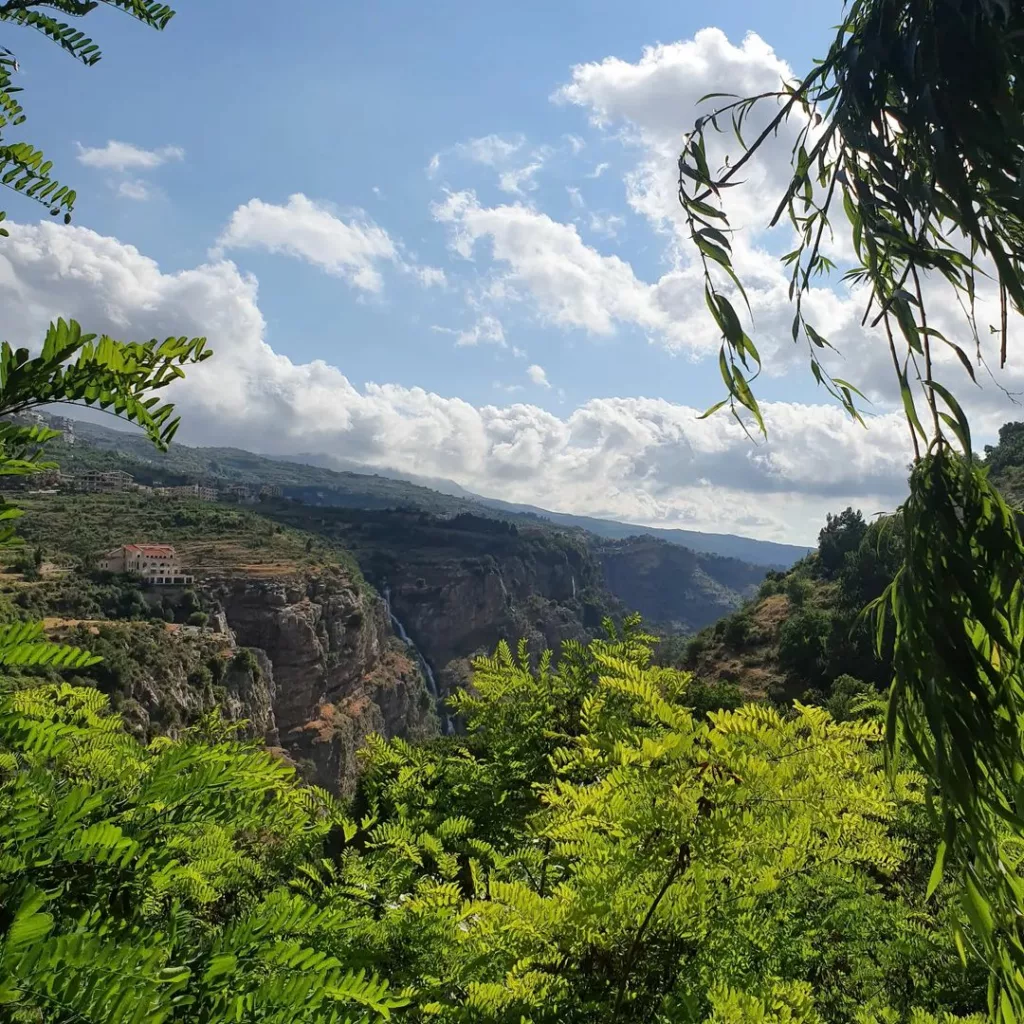 5. Baalbek
This ancient city is known for its well-preserved Roman temples, including the Temple of Jupiter, the Temple of Bacchus, and the Temple of Venus. Located in Lebanon's Beqaa Valley, it is a fascinating destination that offers a unique combination of ancient history, stunning architecture, and a vibrant cultural atmosphere. The city is believed to have been inhabited since prehistoric times and has been a site of worship for various civilizations, including the Phoenicians, Romans, and Muslims.
Temple of Jupiter: This impressive temple is one of the largest and most well-preserved Roman temples in the world. It features towering columns, intricate carvings, and other impressive architectural details that are sure to leave visitors in awe.
Temple of Bacchus: Dedicated to the Roman god of wine, this temple is known for its intricate carvings and well-preserved columns. It was built in the 2nd century AD and is considered one of the best examples of Roman temple architecture in the world.
Temple of Venus: This small but beautiful temple is dedicated to the Roman goddess of love and beauty. It features a well-preserved central altar and intricate carvings that depict various scenes from Roman mythology.
The Beqaa Valley: This fertile valley is known for its stunning natural beauty and is home to many vineyards and olive groves. Visitors can take a leisurely hike through the mountains, enjoy a picnic in one of the valley's many parks, or even better- take a tour and try some Lebanese wine.
The Baalbek Archaeological Site: This large archaeological site encompasses several ancient structures, including the Roman temples and various other ruins from different periods. Visitors can explore the site and learn about the city's rich history and cultural heritage.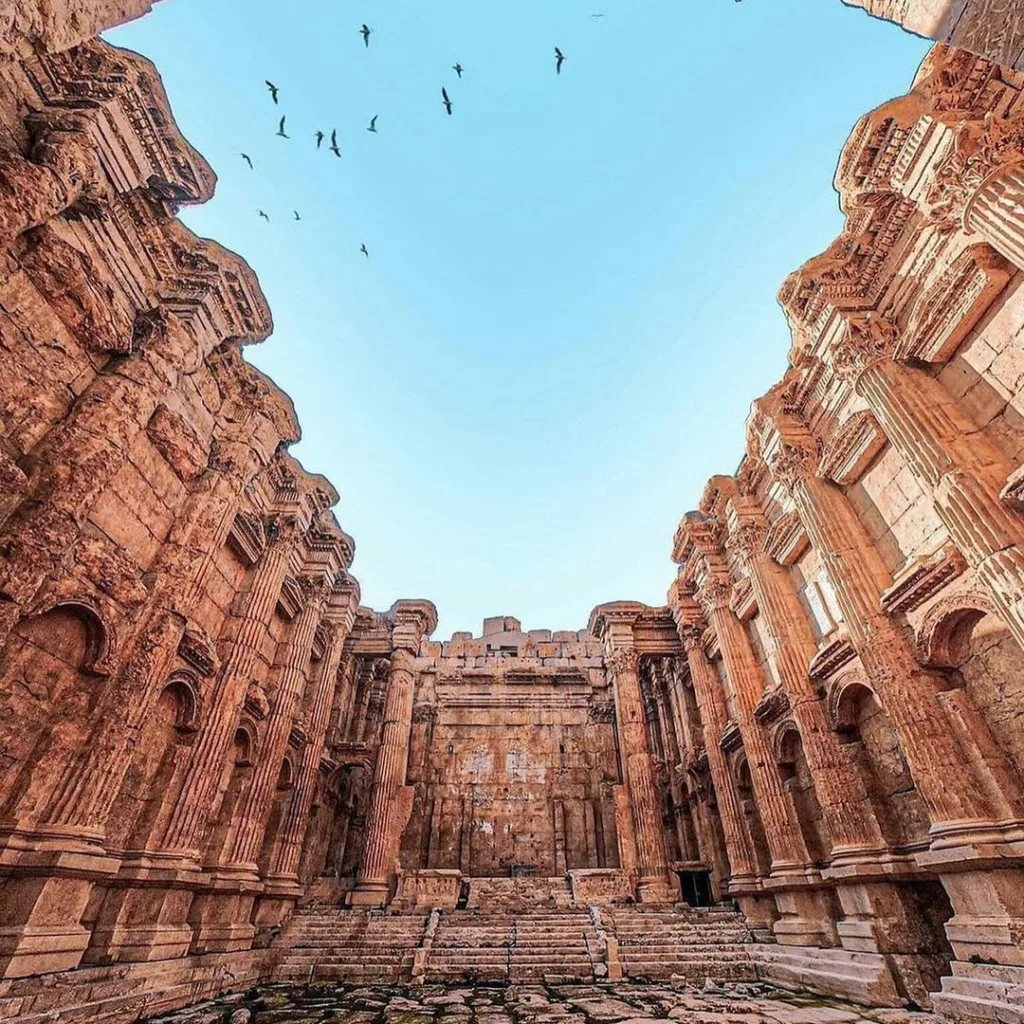 6. Anjar
This UNESCO World Heritage Site features the ruins of an 8th-century Umayyad city, with impressive palace, mosque, and bath complex remains. As an architecture enthusiast, I have to point out that Anjar is a unique blend of Roman, Byzantine, and Arab influences, with intricate carvings and impressive arches. The city's palace complex, in particular, is a stunning example of Islamic architecture and design.
Anjar Castle: A 13th-century castle that was once a fortress for the Crusaders.
Al-Khandaq: A beautiful 18th-century palace built by Emir Fakhreddine II.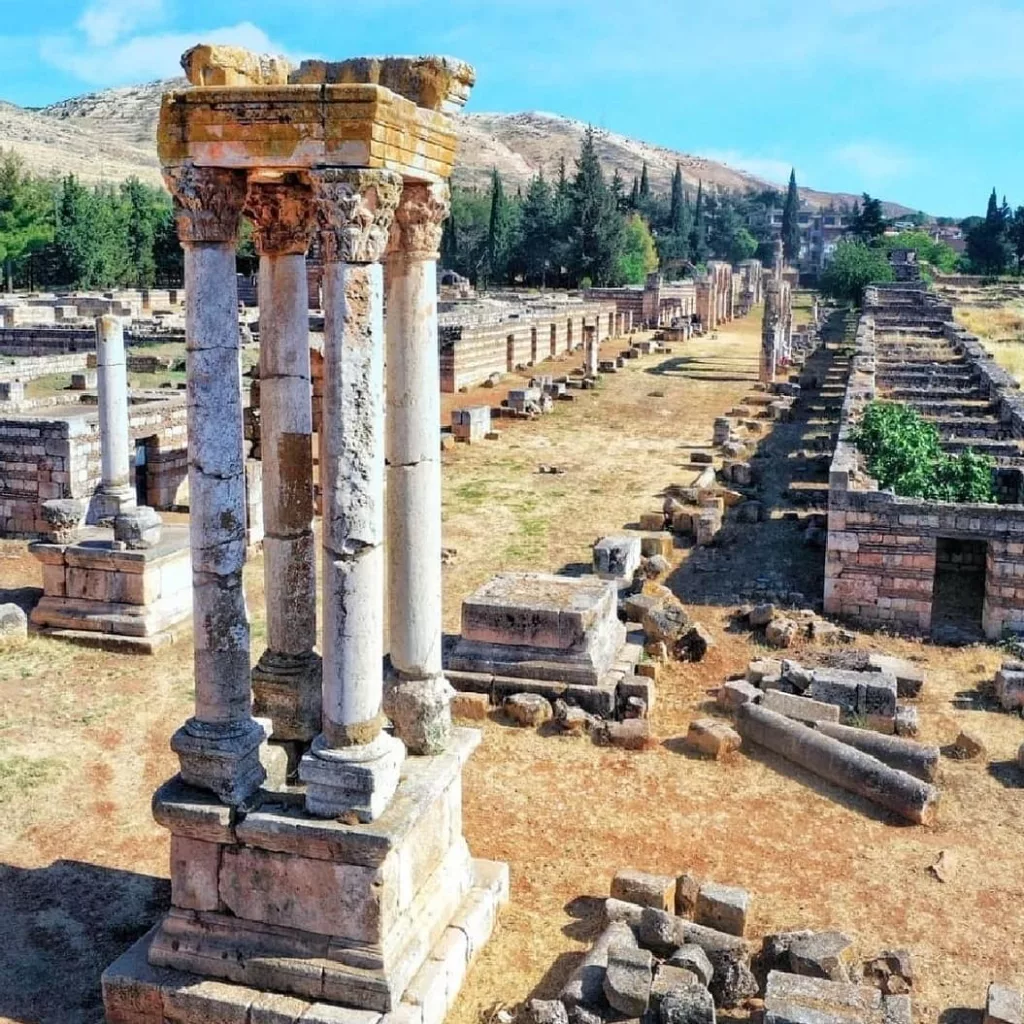 7. Cedars of God
This forest reserve is home to some of the oldest cedar trees in Lebanon. According to Visit Lebanon, some trees are estimated to be over 3000 years old. As mentioned, this forest reserve is home to some of the oldest cedar trees in Lebanon, with some trees estimated to be over 1,000 years old. These majestic trees are truly awe-inspiring, with their towering trunks and sweeping branches.
Tannourine Cedars Reserve: Another nearby forest reserve that features beautiful hiking trails and stunning views of the surrounding mountains.
Gibran Museum: A museum dedicated to the life and works of the famous Lebanese writer and poet, Khalil Gibran.
If you find yourself in Lebanon, a day trip from Beirut could be the easiest way to experience the Cedars of God.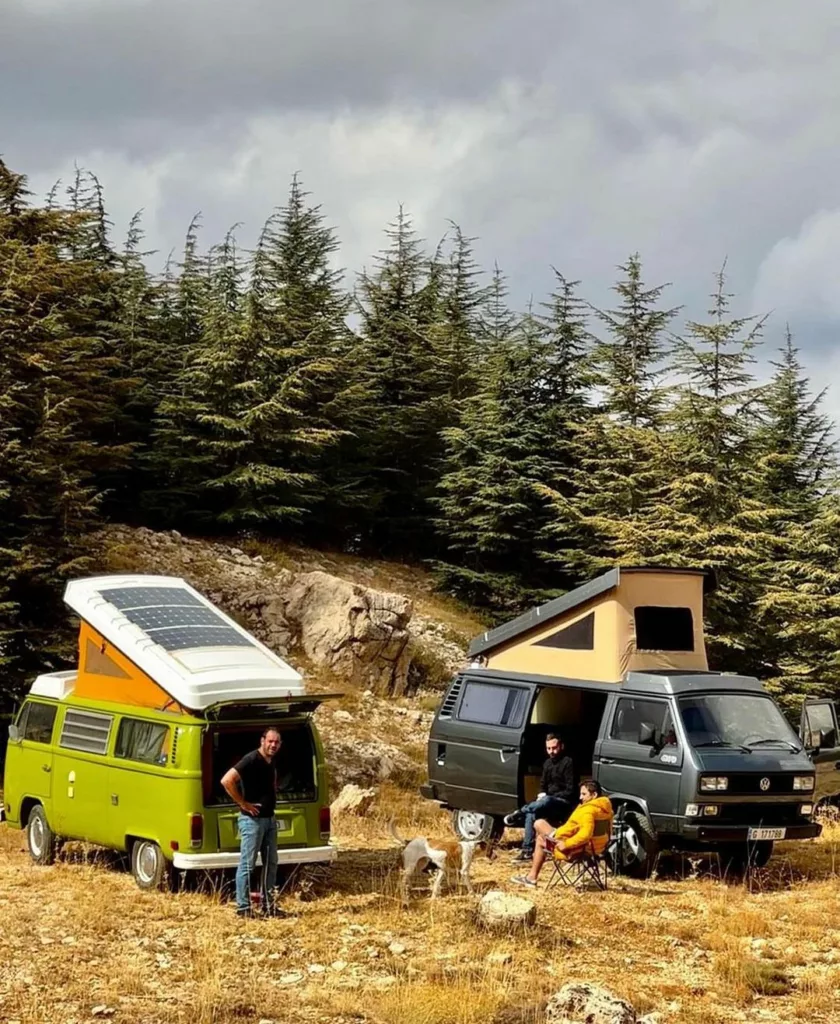 8. Jeita Grotto
Jeita Grotto is a stunning limestone cave system located in the Nahr al-Kalb valley in Lebanon, just 18 kilometers north of Beirut. It is one of the most visited tourist attractions in Lebanon, and it was even a finalist in the New7Wonders of Nature competition. Jeita Grotto features two separate cave systems, the Upper Grotto and the Lower Grotto.
Attractions:
The Upper Grotto: Visitors can explore the upper cave system through a walking tour, which includes a boat ride on the underground river that flows through the cave. The Upper Grotto features incredible rock formations and stalactites that have been formed over millions of years.
The Lower Grotto: Visitors can take a cable car down to the lower cave system, which features underground lakes and waterfalls. The Lower Grotto is also home to the world's largest known stalactite, called the "Weeping Willow."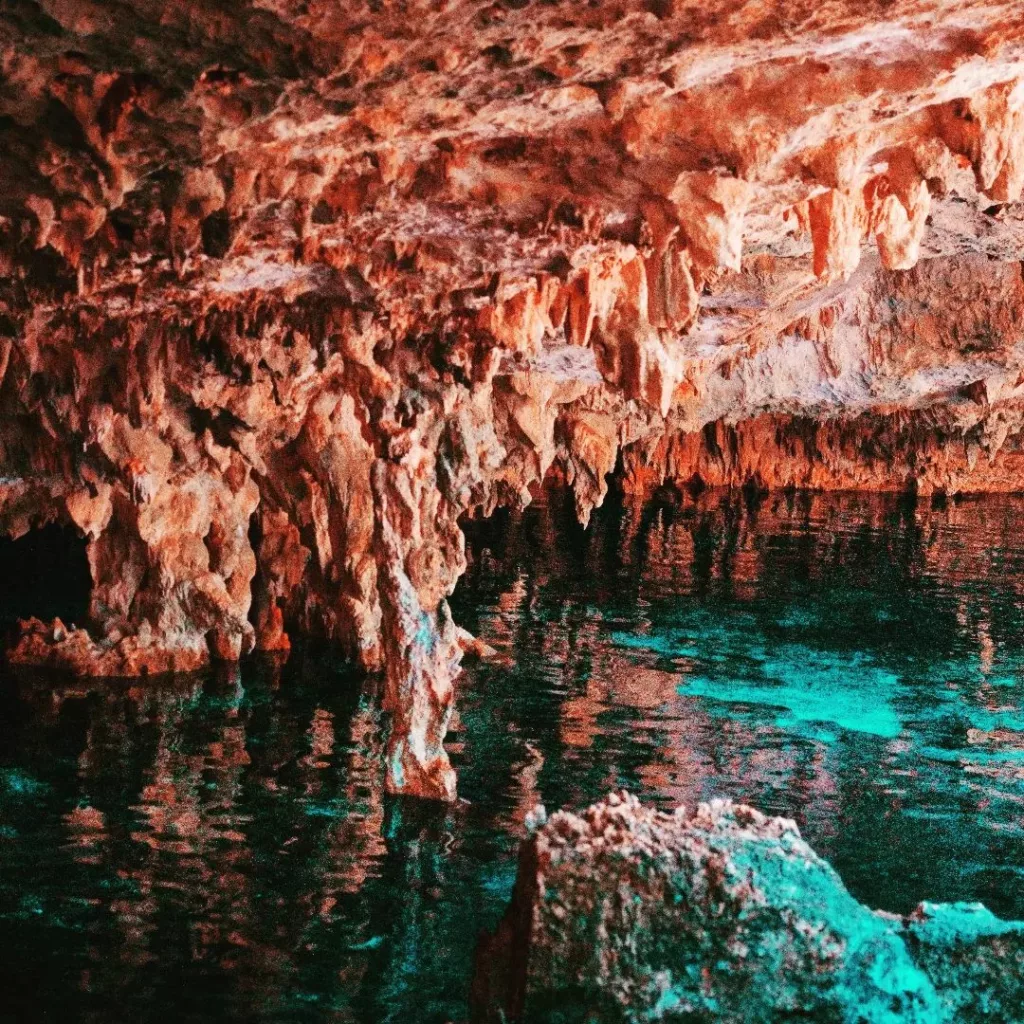 9. Tyre (Sour)
Tyre, also known as Sour, is an ancient Phoenician city located on the southern coast of Lebanon. It is a UNESCO World Heritage Site and one of the oldest continuously inhabited cities in the world. Tyre is known for its rich history and culture, with many ancient ruins and artifacts to explore.
Attractions:
Al-Bass Archaeological Site: A large Phoenician and Roman archaeological site featuring a necropolis, a hippodrome, and the remains of the ancient city.
Tyre Beach: A beautiful sandy beach with crystal clear water perfect for swimming and sunbathing.
Tyre Fishing Port: A traditional fishing port where you can watch fishermen bring in their daily catch and try some fresh seafood.
Tyre National Nature Reserve: A protected area with diverse flora and fauna, including wetlands and migratory birds.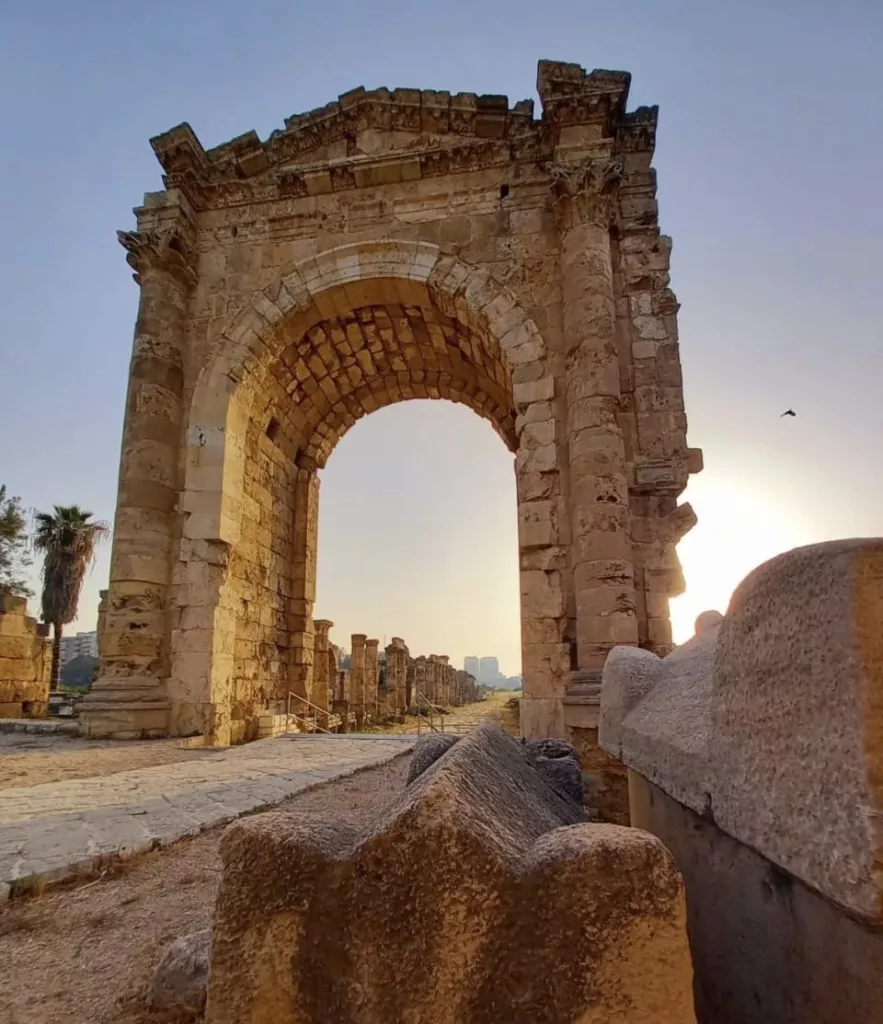 10. Chouf Mountains
The Chouf Mountains are a beautiful mountain range located in the southeastern part of Lebanon. The area is known for its scenic beauty, historic villages, and important natural reserves. The Chouf Mountains are also home to two important natural reserves, the Al-Shouf Cedar Nature Reserve and the Ain Zhalta-Bmohray Nature Reserve. The Al-Shouf Cedar Nature Reserve is one of the largest nature reserves in Lebanon and is home to the majestic cedar trees, which are the national emblem of Lebanon. The reserve offers several hiking trails that allow visitors to explore the forest and appreciate the biodiversity of the area.
Attractions:
Beiteddine Palace: A 19th-century palace built by emir Bashir Shihab II. The palace features stunning architecture and beautiful gardens.
Moussa Castle: A unique castle built by one man, Moussa Abdel Karim Al Maamari, over the course of several decades. The castle features a collection of ancient weapons and a museum showcasing Lebanese heritage and culture.
Deir el-Qamar: A historic village with well-preserved traditional architecture and a charming town square.
St. Michael Winery, Maasser El Chouf: An artisanal winery nestled at the foothill of the Chouf Mountains, reviving the village's long-standing history of producing some of the finest wines in the Middle East, and founded by Ghassan Noujaim to create wines that could rival those of the Roman gods.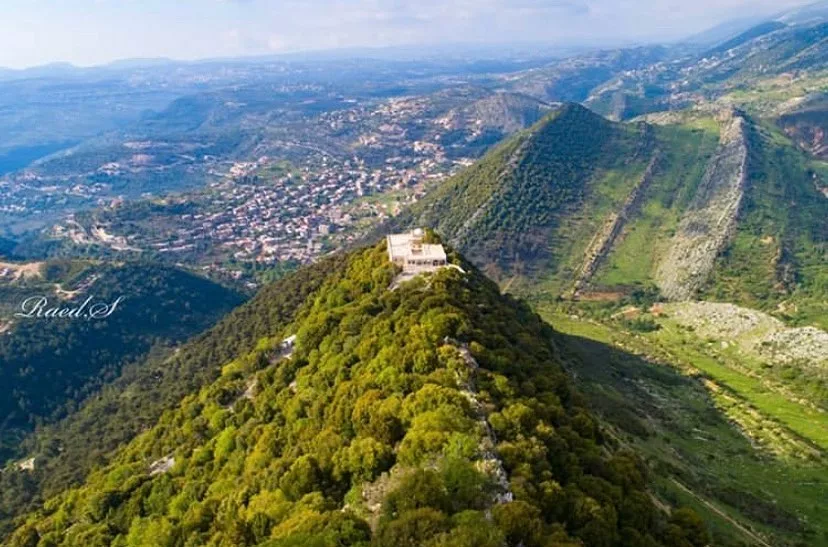 Bottom Line
In summary, Lebanon is a beautiful country with a rich history, culture, and natural wonders beyond Beirut. Byblos, Batroun, Tripoli, Qadisha Valley, Baalbek, Anjar, Cedars of God, Jeita Grotto, and Tyre offer amazing experiences such as exploring ancient ruins, historical sites, beautiful beaches, mountains, and forests. Whether you're a history buff, nature lover, or just looking to relax on a sandy beach, Lebanon has something for everyone to enjoy!